The excursions which were well thought out and very informative. So much we wouldn't have known if it wasn't for Benoit. Corrines cookery lesson was amazing too and very relaxed.
(more)
Brenda Muir
By the end of the week (helped by the glorious weather) I had laughed a lot, had some hugely interesting conversations, seen some beautiful places, learnt a lot of interesting facts, made some new friends, eaten some delicious food, tried lots of new things and completely relaxed. I practically cried when I had to leave, I'd loved it so much!
(more)
Ali James
The most memorable part of the holiday was the combination of the yogaclasses and local activities (hike, perched villages, cooking class). The nice and relaxing house, the kind people. Benoit even provided day rucksacks for the hike, with camel bags and walking sticks for a hike, it all was excellently organised!
(more)
Sian Lien Oh
The most memorable part of the holiday was that I actually relaxed.. Its not just the yoga.. its the ambiance in general. St Jeanet is not touristy at all, the hosts Benoit and Corinne are very welcoming.
(more)
Karen Flegg
The atmosphere of the house and the people really make this a warm and welcoming place to stay with a very special ambiance. The yoga was fantastic as well.
(more)
Karen Rogerson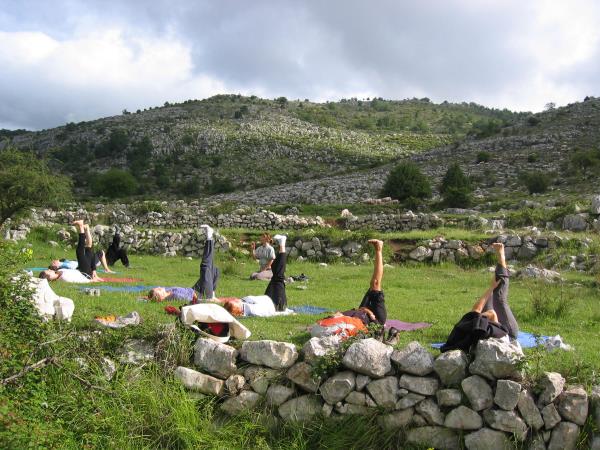 From
€950
excluding flights
Memorable parts?
I thoroughly enjoyed the yoga classes, the excursions and the cookery workshop.
Tips?
I booked the last week of October and many local restaurants had limited opening hours as it was end of season. Also, Saturday was not the best day for arrival as there was no one there to welcome new guests at the B&B.
Local benefits?
Guests at the house support the locals by eating in local restaurants and shopping at the local supermatket. Local teachers are hired for...
(more)
Anna Douma