Things to see & do on the Great Ocean Road
Make sure your trip to the Great Ocean Road is a worthwhile experience for everyone. It's very easy to take a whistle-stop day trip from Melbourne but ask yourself who this really benefits. Would your time be better spent staying with local folk and seeing the sights after the crowds have left? Could you linger longer and find out where to explore to observe animals in their natural environment? Could you go out of your way to give something back to rural economies?

We think the things to see and do on the Great Ocean Road don't start and complete with the often overcrowded sea stacks of the Twelve Apostles. Take your time to appreciate the area, as a whole, rather than box ticking and selfie sticking before buggering off back to the big city.
Our Great Ocean Road Holidays
Find out more about the fishermen's co-ops by the wharfs in Apollo Bay, Port Campbell, Port Fairy and Portland. Learn about Aboriginal heritage in Geelong, Moyjil and at the Tower Hill Wildlife Reserve. Or simply sit and stare at the Southern Ocean from Split Point Lighthouse at Aireys Inlet or Cape Patton Lookout, just outside Apollo Bay.

Come and observe indigenous animals in the company of a local wildlife expert. Stay with friendly farmers who've turned their hands to eco-tourism to supplement their income. Not only will they happily host with hearty homemade dishes, but many farmers are warming to wild animals – such as the much maligned kangaroo – as they realise just how much their guests love to see them.

Chat to local hosts and wildlife guides as you find out how you can help to make a difference to environmental conservation rather than contributing to its demise. Begin to understand the issues facing land owners and why the loss of native plants is bad news for ever-changing ecosystems.

There's a lot to be said for visiting Victoria with an open mind but just make sure you're also equipped with a few facts as well as walking boots, binoculars and fine-dining guide book.

Janine Duffy is co-founder and co-owner of our Great Ocean Road tour experts Echidna Walkabout: "We used to send travellers to stay overnight with a couple of delightful old dairy farmers. You know, real salt of the earth types. The wife was always in hair curlers and the husband had hands as big as Christmas hams! Exactly as you'd picture. However, these guys were really open minded and loved receiving foreign guests. They'd be the type of landowners who'd welcome the opportunity to change the natural landscape back to something closer to its original state."
Explore
There are loads of really great short walks that will take you inland, just outside of seaside resorts, or down to deserted beaches at low tide in search of mini-marine ecologies amongst the rock pools.

For instance, Anglesea, just 14km west of Bells Beach, has plentiful wild heath land that provides an offbeat setting to see native animals in their natural habitat. Look out for the brightly coloured crimson rosella parrot which feeds on the stringybark gumnuts and grass seeds. And keep your eyes peeled for the spiny, almost mechanical looking, echidnas which can often be seen digging for ants.

Check out Cape Patton Lookout for expansive and uncrowded ocean views or stop at Skenes Creek where there are several rocky beach walks and great rock pooling at low tide. Alternatively, visit the town of Forrest which is home to a population of platypus living in and around Lake Elizabeth.
Marengo Reefs Marine Sanctuary is another rarely-visited place to explore close to Apollo Bay. Not only is the sanctuary home to an abundance of corals and sponges but it also supports a sizeable colony of Australian fur seals which can sometimes be seen sunning themselves on the reefs. You can even go on organised sea kayaking and snorkelling trips to take explorations to new depths.

Head slightly inland from Lorne and you can explore the lush timbered ridges and fern gullies of Angahook-Lorne State Park. This temperate forest boasts a bounty of blue gum trees (a variety of eucalyptus) and tall umbrella ferns which provide habitat for red-necked wallabies and wild birds, including yellow-tailed black and gang-gang cockatoos as well as Bassian thrushes.

Also, don't miss the 30m-high Erskine Falls, where a steep but only moderately challenging track takes you above the falls for views over the river below. Just a few kilometres west of Erskine is the Kennett River Koala Walk which provides almost-certain animal sightings as the route winds along the peaceful Grey River Road passing through eucalyptus trees complete with clinging koalas.

Top tip: bring binoculars and look high up in the trees for the best chance of sighting koalas without disturbing the natural peace and quiet.
Eat
Coastal communities on the Great Ocean Road have rightly established themselves as proud purveyors of regional produce. Dairy, fruit and veg farmers, co-operative fishing groups and wine estates have long supplied local establishments with food and drink that's been produced just a few klicks from the kitchen.

Farmers' markets, too, are regular events in Aireys Inlet, Apollo Bay, Port Fairy, Torquay and Warrnambool, and offer chances to chat to farmers and local folk as well as tasting fab foodie fare.
Apollo Bay is a real fishing hub, with numerous boats setting out daily to catch snapper, squid and salmon, whilst, over in Portland, tuna is the traditional catch of the day. The GOR is also home to the Southern rock lobster, or crayfish, which is considered one of Victoria's most valuable catches.

Away from the coast Victoria's fertile volcanic plains produce some of Australia's finest fruit. Berries, including strawberries, blueberries and some of the biggest blackberries you've ever seen, grow in abundance. There are several places in Timboon and Portland where you can pick your own. Don't forget to buy a bottle of strawberry wine to enjoy during the evening. You won't regret it.

Olives also grow well around the Great Ocean Road, and the Birregurra Estate, in the hinterland north of Lorne, is one of the best places to see a range of olives, including kalamata and halkidikis, growing in neat, linear rows. Olive oil tasting with a chunk of homemade bread is a must.

Cheese is also particularly good in this region, with several dairy farmers making world-class products. Apostle Whey, for example, create cheese from their farm's Jersey and Friesian cows. Their Apostle Crumbler, a feta-like cheese marinated in canola oil with herbs and garlic, is the best-seller, whilst the Spot and Dot has a delicious edge thanks to the black peppercorns, and their Heytesbury Harvest is smoked using eucalyptus twigs to produce a mild, slightly sweet, flavour.
What better excuse for a chunk of cheese other than a drop or two of wine? Victoria's vineyards can be found all along the coast. Near Torquay, the Bellbrae Estate produces a range of wines under the Longboard label including a Chardonnay, Sauvignon blanc and Shiraz; Wolseley Wines are also worth a visit for their top quality Chardonnay and Pinot noir.

Further west, Heytesbury Ridge produces a range of handcrafted wines under the Newtons Ridge label including Pinot noir, Chardonnay, Shiraz and a very popular Pinot grigio; whilst the Otway Estate makes a wider range of wines including sparkling brut, rose and an award-winning Semillon Sauvignon, as well as brewing craft beers; from a light organic lager to a classic full-bodied stout.
Recommended restaurants
Call into the Lavers Hill Roadhouse and Tavern to refuel on traditional Aussie pub fare (the steak is highly recommended) or spend the evening at La Bimba in Apollo Bay enjoying ethical, no bullshit – as claimed on their website – local produce served overlooking the ocean by passionate head chef and truffle farmer, Steve Earl.

If the time's right for a special occasion head high into the Otways and seek out Chris's Beacon Point Restaurant. This is gourmet grub and no mistaking. The perch-like setting, with floor-to-ceiling windows overlooking fern and manna gum forests stretching down to the Bass Strait, is unrivalled.
Our top Great Ocean Road Holiday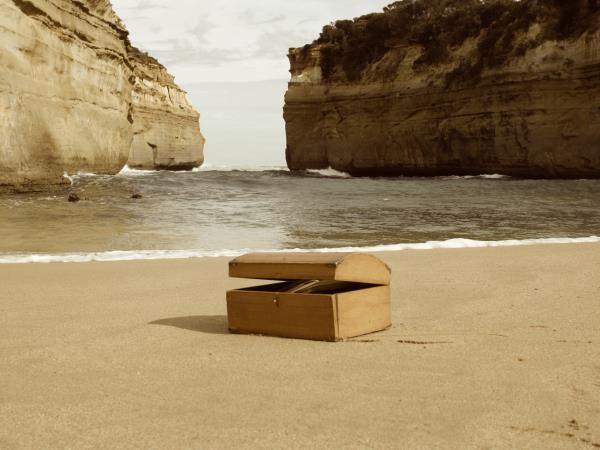 Experience the Great Ocean Road from Melbourne to Adelaide
From
AU $1625

to

AU $1895
3 days
ex flights
Small group travel:
Departs every Thursday and Sunday throughout the year
If you'd like to chat about Great Ocean Road or need help finding a holiday to suit you we're very happy to help.

Linger a little longer
We offer some excellent small group tours of the Great Ocean Road that will introduce you to the area's off beat natural highlights as well as the award-winning regional restaurants and coastal cafes. Although these trips are just for two or three days this doesn't mean that you can't expand your holiday either side of designated tour dates. Staying with local hosts on the Great Ocean Road is a great way to find out more about the issues concerning farmers and animal lovers as well as opening up opportunities to visit local locations once the crowds have buggered off back to Melbourne.

Here's what Janine Duffy, from our Great Ocean Road tour experts Echidna Walkabout, has to say about staying for multiple days: "Day trippers are certainly not something we encourage. It's far more beneficial for self drive or small groups to stay in the area for multiple days. This not only gives back to the local economy and allows more interaction with local folk but you'll also get to see more of the natural highlights that short stays always miss. For instance, if you're visiting from September to April, check out the sunset at the Twelve Apostles once the crowds have gone. Not only is it much more peaceful but you'll also see squillions of short-tailed shearwaters returning to the area en masse. The skies literally darken there are so many birds. It's quite a sight but not many people stay long enough to appreciate it."
The longer you stay somewhere, the more you'll get to understand the environment and the people from a local perspective. Visit the popular places, if you wish, but just be savvy about how and when you do it. We think that autumn is a lot more atmospheric than the summer. There are fewer crowds, there's a bountiful harvest, and exploring with a local wildlife guide is going to present ample opportunities to observe animals in their natural environment.

Local folk, too, really benefit from your presence outside of peak season. Stay longer, get to know your hosts, ask about the issues that they're facing. You can make a difference by volunteering for beach cleans, undertaking responsible wildlife tours and staying in out of the way locations. It's a long way to go to Australia from Europe and America, so just make sure that your flight counts.
More about Great Ocean Road