Where to go on a habitat conservation holiday
---
Make the most of your time
Habitat conservation projects are underway around the world and all year round, so you can volunteer in a dizzying array of countries both near and far. Some projects focus purely on restoring and supporting habitat, other include the local wildlife, too – a morning building paths complemented by some tortoise monitoring, for instance. Even when you don't get up close to the local birds and beasties, you can be sure any work to preserve and support habitat always benefits wildlife, too. So just decide what you're passionate about, pick a place and get ready to make a difference.
Australia
Numerous habitat conservation projects run in Australia, involving planting trees, clearing areas overtaken by foreign weeds and promoting conservation through work with local farmers, councils, parks and land care groups. Projects take you off the beaten track to explore the country's vast landscape and epic beauty and if you have time, it's possible to combine working on two different projects, for a broad experience of Oz.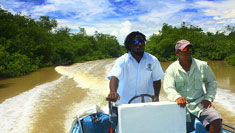 Belize
Volunteering in Belize is win-win. You help protect the local ecosystem and explore the waterfalls and jungle of wild, little visited regions, such as Toledo. Volunteers assist Belizean scientists, educators and park rangers with a huge range of activities, from reforestation and trail maintenance to wildlife monitoring. You will also work closely with local communities, empowering them to become environmental stewards.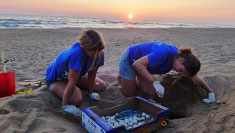 Greece
Numerous volunteer projects take place on land and sea in Greece, and a two centre break can give a taste of both habitat and wildlife conservation in a single week. Volunteer at a sea turtle rescue centre then help maintain historic, scenic trails on the island of Poros. You'll learn heaps about the cultural and natural history of Greece, and enjoy its beaches, food and wine, too.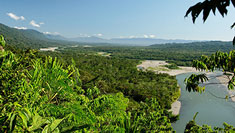 Peru
Manu National Park is home to cloud forest, lowland jungle and Andean highlands. It's also the base for conservation and research projects which welcome volunteers, who help with recording data on flora and fauna during early morning hikes and nighttime sound surveys. Just getting here is wonderful – crossing the Andes that overlook the Sacred Valley – plus there's time to visit plantations, spot birds and relax.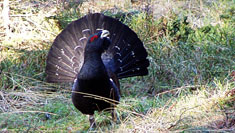 Scotland
Help to restore the ancient Caledonian Forest that once covered much of the Highlands and was home to many rare creatures. Plant trees, fence, remove non-native species and collect seed, under the guidance of two fully trained leaders. Muck in with cooking a veggie meal each night, too, and fill up on the fresh air and fantastic views that come as standard.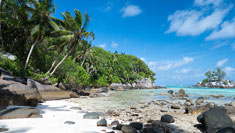 The Seychelles
It's work, but not as we know it – helping restore North Island to its former pristine beauty after years as a coconut plantation left it marred by unwanted species, from rats to invasive weeds. Work on ecosystem restoration alongside staff based here, as well as monitoring species such as tortoises. Then enjoy the private staff beach, watersports and exploring the other islands.



Hello.
If you'd like to chat about habitat conservation or need help finding a holiday to suit you we're very happy to help.
Rosy & team.
01273 823 700
Habitat conservation holidays travel advice
---
Tips from our experts in the field

Anne Smellie from our leading volunteer holiday supplier Oyster Worldwide has advice on volunteering experiences, from how fit you need to be to choosing the right trip for you.
How to choose a habitat conservation holiday
---
"It can look a bit overwhelming when your first start researching this kind of holiday. Think about the geographic considerations first. Are you just interested in conserving absolutely beautiful habitat, or wildlife as well? In Borneo, for instance, you might be working on improving conditions for orangutans, so you'd get that wildlife conservation side in there too. In Australia or New Zealand projects can be more exclusively about habitat, but you are also going to be blessed with amazing views and landscape on a vast scale which you wouldn't experience in many other locations. Are you really passionate about planting trees and improving habitat, or is it more flora and fauna tied together?"
Fitness advice
---
"All our conservation holidays are accessible to everyone, 18-80, so long as they have a general level of fitness. Habitat conservation can be tiring. Building a boardwalk, digging holes, planting trees and cutting back alien vegetation is pretty demanding, but the trips are organised so the hard work might happen first thing when it's not too hot, say, with easier activities in the afternoon, like sowing seeds. The itineraries are always carefully considered. After all, most of us are coming from desk jobs! A trip that is only about habitat conservation can be a bit draining, but when coupled with monitoring wildlife it's a good balance."
Tips on combining volunteering with travelling
---
"Some people just have a two-week break, volunteer and then go home, but those that are more flexible and have three or four weeks generally start with the volunteering project, just to meet new people, get comfortable in a new country, and learn about a new culture and language. They then take the confidence they pick up and use it as that springboard into travelling. It's easy to assume before you arrive somewhere that everyone speaks English or is culturally similar, but when you live and work in a country you can pick up on different nuances, gain an awareness of how to behave respectfully, eat with local people and try local food. So volunteer, then travel. That's the best way round. Get an insight first."
Habitat conservation travel advice
---
Tips from our travellers
At Responsible Travel, we think the best people to advise our travellers are often... other travellers. They always return from our tours with packing tips, weather reports, ideas about what to do – and opinions about what not to.

We have selected some of the most useful habitat conservation holiday tips that our guests have provided over the years to help you make the very most of your holiday – and the space inside your suitcase.
"Take time to get to know everyone on the island, everyone is so interesting and holds so much knowledge. Always have a camera with you. Take plenty of bug spray and once you pack your case, open it back up and take out half of it, camera, good shoes for climbing the trails, flip flops are all you really need, your live in staff uniform, you receive a list of what they advise and if just going to island that is all you need." – Louise Banks in the Seychelles

"Be happy and confident enough to be able to enjoy the moments when you are alone with nature. Everything is provided so travel light. Free laundry, three meals a day, your own wooden hut in the jungle village with own bathroom, shower and fan, the clothes you wear etc. You gain as much as you put in. I loved it. THERE IS NO AGE LIMIT. Anyone can earn and enjoy the fullfilment." – Linda Vernon in the Seychelles

"Don't forget your midge repellent... I would say because it was conservation and well being, it had a good balance of work and health. Since my return I have continued being vegetarian and have made several improvements to my life. Great experience and no downsides whatsoever." – Lisa Scott, volunteering in Scotland

"This was a great holiday, where I managed to forget all about the stresses of work for a week. I didn't know anyone when I arrived, but I made some great friends who have given me a slightly different perspective on life." – Andrew Silander, volunteering in Scotland

"I was camping the first time in my life and did some research beforehand. However I did of course made a few mistakes. The next time I would definitely bring a bigger tent and 2 very strong head torches. My tent was ok for 2 weeks but for a longer period it would be to small. A very strong head torch is a must if you want to be able to spot lemurs and insects in the dark. And be prepared for wet feet if you don't have waterproof ankleboots…" – Patricia, volunteering in Madagascar

"There was a lot of walking and physical activity so it's really important to expect to do lots when you get there and probably need reasonable fitness! I really enjoyed the construction of the bird hides and biogarden even though sometimes it was really hard work!" – Melanie Veal, volunteering in the Peruvian Amazon

"Speak to the guys who have done it already for advice! A camera, comfy inner soles, good Headtorch, organic mosquito repellent, waterproof bags were the items I was glad I had the most! It was such an incredible experience, expect it to be really hard work but you get out what you put in." – William Haward, rainforest conservation in Peru