Haiti travel guide
---
2 minute summary
If only the official had been able to flick through the memory cards full of photos of gingerbread houses, painted in every shade under the Caribbean sun. He might have enjoyed tasting the rich spices of the Creole food, fusing African, French and native Taino recipes. The official would have surely swayed to the sound of kompa music as a Haitian caught his hand to teach him the steps, and trembled at the sound of Vodou drums. He would have been thrilled by glimpses of hummingbirds feeding from hibiscus flowers. And who wouldn't want to feel the warmth of the Caribbean Sea on their toes – standing on a perfect beach, surrounded not by hotels and highrises, but by lush vegetation, a low key bar, and the fishing nets of Haitians hauling in their catch, with no other tourists in sight?
When it comes to any other Caribbean island, they're all queuing up. But, as our Haiti travel guide reveals, there's far more to this unexplored nation than the news reports would have you believe.
Haiti is...
the Caribbean without tourists
. Think postcard-perfect beaches, French-Caribbean architecture, and truly authentic culture.
Haiti isn't...
just a headline
.

Hello.
If you'd like to chat about Haiti or need help finding a holiday to suit you we're very happy to help.
Rosy & team.
01273 823 700
Haiti map & highlights
---
make the most of your time
Most Haiti holidays start and end in Port-au-Prince, and wind their way up to the north coast – either driving via the coast and very rural Central Plateau, or flying from Port-au-Prince to Cap Haitian to save time. Haiti is small so you can cover some decent ground in 10-14 days here, exploring the cities, countryside, UNESCO World Heritage Sites and unbelievably exquisite beaches. Most itineraries visit the same highlights, but this country is in itself off the beaten track, so even the most "popular" haunts never receive more than a handful of tourists – and most of these are off duty volunteers and aid workers venturing out for the day.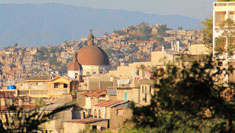 Cap-Haïtien
This quiet, candy-coloured city is tucked between lush mountain slopes and the Caribbean Sea. Browse laid back artisan markets, filled with vibrant paintings of scenes of Haitian life, or take a daytrip to Cormier Plage – an empty strip of white-sand beach where you can swim, sip rum and snooze the day away. Sample Creole food in local restaurants and luxurious heritage hotels.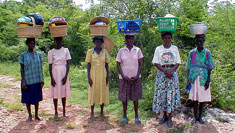 Central Plateau
Stop off at the unusual, spring fed waterfall of Bassin Zim on your way north to the Central Plateau, which pours into turquoise pools. Nowhere in Haiti is touristy, but this remote plateau is even less visited than most. Take half day treks through the pretty Caribbean scenery, and enjoy a very uniqie insight into local Haitian life with a village homestay.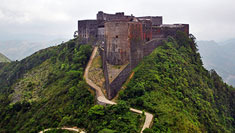 Citadelle Laferrière
If this phenomenal fortress was anywhere else, there would be queues to get in. But it is in Haiti and so, despite being a UNESCO site, you'll have it to yourself. This incredible structure, perched, Machu Picchu-syle atop a steep mountain peak, was built by a paranoid general to defend against an attack that never came. Journey up on muleback, hear the stories of this doomed fortress, and enjoy views over the Caribbean.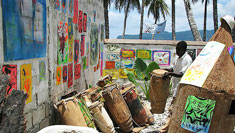 Jacmel
Although founded in the late 1600s, Jacmel's distinctive architecture dates back to the turn of the 20th century when it was rebuilt with prefabricated iron structures shipped from France. Many of these mansions – which heavily influenced New Orleans – are now art shops and craft studios, and Jacmel is renowned for its wood carvings, papier-mâché carnival masks, mosaics – and its sweeping, beachfront promenade.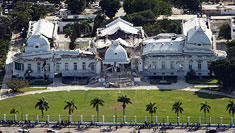 Port-au-Prince
This fascinating and vibrant city has not yet risen from the ashes of the horrific 2010 earthquake – rubble remains strewn everywhere – but there is much to explore. As well as the usual gingerbread houses and rebuilt iron market, there are the Sugar Plantation and Historical Pantheon Museums, and the artisan workshops where all manner of items are recycled into unique and rather beautiful pieces of art.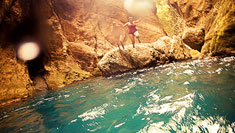 Southwest peninsula
The pretty Bassin Bleu Waterfall is tucked away in the hills beside Jacmel. Continue along the peninsula to Petit Goave, on the north coast, for boat tours to look for sperm whales and dolphins. In Port a Piment in the far south, the vast Marie-Jeanne caves are possibly the largest in the Caribbean. Pass through the tropical forest at the entrance with a guide to learn about these stalagmite and –tite filled caverns.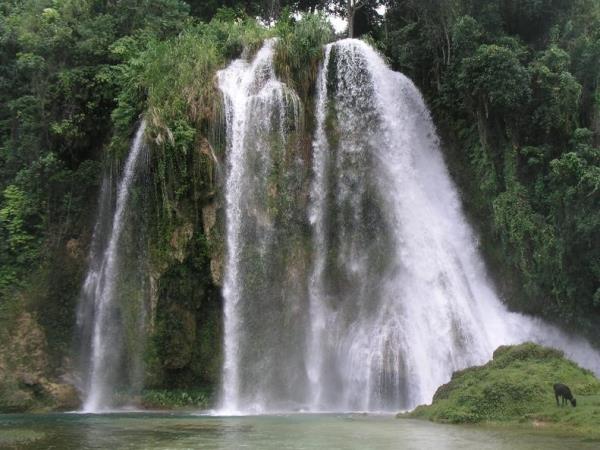 Discover Haiti on this tour to the Caribbean's hidden gem
From
£2995
12 Days
ex flights