If you're looking for the magic honeymoon formula then be honest with each other about what you really want from your ultimate trip of a lifetime. Choosing the right blend of honeymoon activities will give you some truly memorable moments as you'll be sharing an experience that's completely out of the ordinary. Searching for wildlife with an expert guide, dining under the stars in a remarkable location or snorkelling together over a coral reef, the activities you undertake whilst on honeymoon will provide the memories that last long after the tan fades. Safaris, for sure, encapsulate the essence of a honeymoon as there will be so many special, unplanned moments that you'll never forget your time away. Of course, a destination will dictate the back story to your honeymoon activities but if you can find a personal blend of romance, relaxation and activity then this is the way to make the experience your very own.
Beach plus
Whatever you're wishing for out of a honeymoon, the chance to spend just a little bit of time relaxing on an uncrowded beach usually creeps in somewhere along the line. Of course, after a couple of hours things can get a tad boring. Non-motorised watersports, conservation projects and meeting a few characters who live and work close to the beach are all great ways to expand horizons far beyond the sun lounger.
Wildlife watching
Whales off the coast of Sri Lanka, turtles in Costa Rica or orangutans and proboscis monkeys in Borneo, finding out more about indigenous wildlife while on your honeymoon is much more romantic than smearing sun tan lotion onto your partner's back. Often the most memorable moments of a honeymoon are unexpected and if you love animals then you already know just how unique these sorts of encounters can be.
Our top trip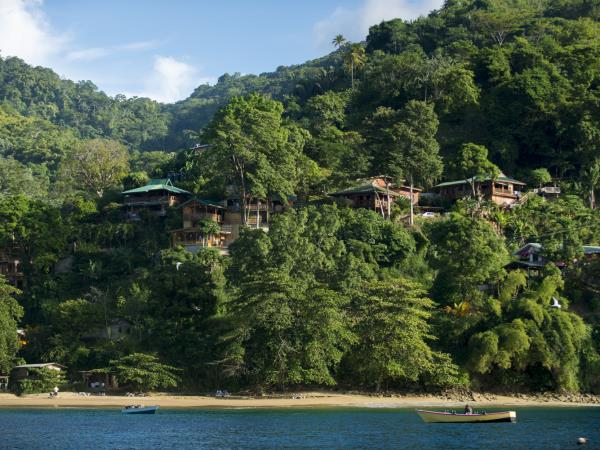 17 beautiful accommodations in unique eco resort
From
£117

to

£390
per accommodation per night
Accommodation
If you'd like to chat about Honeymoon ideas or need help finding a holiday to suit you we're very happy to help.

Choice of activities
Going on honeymoon gives both of you a chance to find out not just about each other but about yourself too. Trying new activities is one such way to discover strengths and interests that you never knew existed and what could be more romantic than learning something new together? Dancing, kayaking, zip-lining, cooking, snorkelling, diving, sailing; the list is as deep as your imagination, a bit like marriage.
Trip of a lifetime
Ok, so if you're never going to get married again your honeymoon needs to be one to remember for the rest of your lives together, right! Privacy is key as is adding as many extra special touches as possible and if you can upgrade flights, accommodation and experiences then your honeymoon will have trip of a lifetime stamped all over it. It really won't matter where you go but the added extras will make all the difference.
More Honeymoon ideas articles