Family holidays in Japan
---
Turn Ďonce upon a timeí into a helluva time
Japan is not often the first place that comes to mind for family holidays, but this eclectically exquisite country is actually like opening a book of fairytales and stepping right in. Except this isnít Alice in Wonderland, this is real life, albeit somewhat other worldly for most European young people who come to visit. Starting your Japan family holiday in Tokyo, this city is like a Japanese Ďanimeí film come to life. Colourful graphics just about everywhere, vibrant characters in the likes of the Tsukiji Fish Market or the cityís famous cat cafes, where you can enjoy a green tea alongside a room full of Siamese or Burmese (prepare for a Snapchat burnout when you enter one of these). And fantastical themes everywhere, with giant techno stores standing tall alongside delicate, ancient temples. Or vending machines for everything from beer to bananas, underwear to umbrellas. Tokyo never ceases to amaze and delight.
Children also just get Japan. They love the cultural rollercoaster, and want to keep finding more and more Ďridesí. What parents love, however, is the ease of it all. No hassle getting from A to B, for example, with bullet trains or Ďshinkansení like a theme park ride in themselves, so fast and cool there isnít a chance of hearing those dreaded words ĎAre we nearly there yet?í Especially when you have views like that of Mount Fuji as you head from Tokyo to Fuji-Hakone-Izu National Park. And yet, despite the omni-impressive technology, within a couple of hours you are transported into a world of volcanic virtuosity, hot spring and sulphur pools, traditional ryokan inns and ancient walking trails.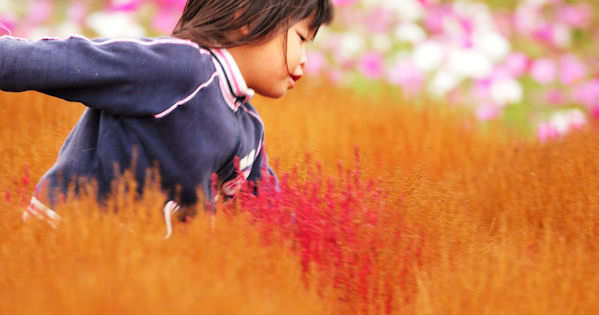 Each journey seems to take you into a Dahl-like like world of colour and characters on a family holiday in Japan. The only difference to Dahlís storybook world being that there donít seem to be any nasty characters here. Famously hospitable, if you ask a stranger for directions they will often guide you personally to where you are going. There is almost no crime at all, and the Japanese welcome children, particularly western kids it has to be said, like long lost family. This default status of welcome, mutual respect and helping people is something that visiting families cannot helped but be bowled over and inspired by.
This innate generosity offers the perfect opportunity to teach young people about Japanese culture. Why they always take off shoes (and why they therefore sell the best range of socks in the world, by the way), why they bow and how to bow back, or why you mustnít scrub yourself down in a traditional onsen hot spring bath. The list is long, yet endlessly engaging. However, whatís amazing for kids, if you do do something wrong as a visitor, the Japanese wonít tell you off or give you a dirty look. Itís not in their culture or nature to do so.
Cultural quirks segue smoothly into historical facts, and no better place to guide your children through Japanese history than Kyoto, capital city during the Heian Period and a city that is, today, also pure cultural chic. After reading up on it, kids may expect to step off the train into a world of samurais and sentos, but in fact this is a city of joyously Japanese juxtapositions. Where imperial palaces and UNESCO World Heritage Sites such as the Golden Temple of Kinkakuji fit as neatly as a Japanese wooden puzzle alongside modern metropolis architecture. But then you walk into that storybook again, chapter marked Gion, the historic district, with old wooden building squeezed into narrow streets, filled with tea houses, shrines and traditional restaurants, and even the glimpse of a geisha . Not a moment for Snapchat, however, more a moment for sombre respect.
For families with older children, visiting Hiroshima is also a time for sombre respect; a place of such historical significance, not only for Japan but for the world, that it is one worth adding to the itinerary. And, although it is a city with a tragic past, it also has a vibrant present. Far from Ďdonít mention the warí, Hiroshima has, after being totally obliterated by the 1945 atomic bomb, and 70,000 of its residents killed, became a symbol of Japan's post-war pacifism. Indeed, it is still central to the campaign to ban nuclear arms, and you can visit the A-Bomb dome, Peace Park and Museum too. All thought provoking and eye opening, like the whole of Japan in fact, where they have a skill of making even the most tragic story have an optimistic ending. And in particular, for families, turning Ďonce upon a timeí into a helluva time.

Hello.
If you'd like to chat about family holidays or need help finding a holiday to suit you we're very happy to help.
Rosy & team.
01273 823 700
Photo credits:
Ajari