Turning Japanese
On nearly all trips to Japan there are ways to learn about the many varied aspects of their culture and heritage. Not just from the tours of temples or hiking of historic trails, but just by immersing yourself in authentic Japanese traditions. You will come away with some of the most stunning photographs from Japan, but it is the memories of watching someone meticulously wrap a gift in fabric, or preparing tea for a ceremony that will stay with you. It feels like everything is a ritual here, and done from the heart. There are many ways you can take part in some of these traditions in Japan, from learning to make sushi from a master, watching a sumo wrestling match, going on a paper making workshop, learning the rules of bowing, sharing a bottle of sake with your hosts, donning a kimono, taking part in a Taiko drumming class, or singing your heart out in a karaoke box. Or just take your time to sit in one of the many stunning parks, with a bento box lunch in hand, and watch the people come and go.
Japan's 'shinkansen' trains
It is ironic that Japan, a nation now avowed to maintaining peace within its constitution, named one of its most spectacular modes of transport, and indeed tourist attractions, after ammunition. Of course it refers to its speed, but the 'bullet train' in Japan is also the most tranquil, efficient, pleasurable and good value way to get around the country.
Jaunts across Japan
There is so much more to hiking here than Mount Fuji, with mountains covering 70% of the country. The
Kumano Kodo trail
and
Nakasendo trail
are top favourites, staying in traditional wooden guesthouses along the way, some of which have been in the same family for generations. The Kumano Kodo Trail is an ancient pilgrimage route through the Kii Mountains, near Kyoto. It takes you through cypress and cedar covered mountains, with three great shrines along the way as well as many smaller shrines, or oji , where pilgrims traditionally rested and prayed along the way. The Nakasendo Trail is an historic byway, used by feudal landlords to travel to and from the greater powers of Edo, now Tokyo. This combination of cultural and natural heritage is what makes Japan so unlike anywhere else really and walking it is the way to go.
Our top Japan Holiday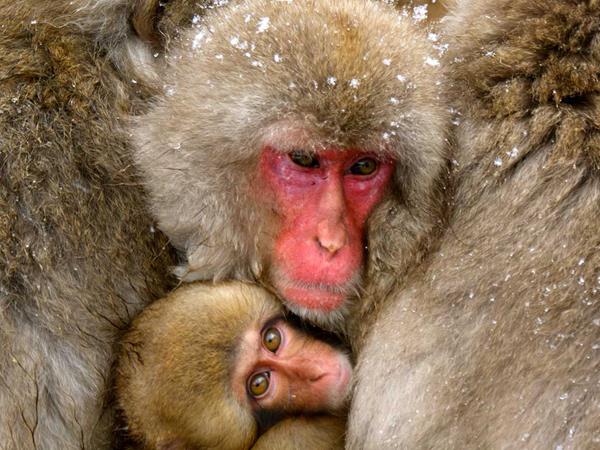 Whistlestop Japan highlights with an expert tour leader
From
£2595

to

£2855
14 days
ex flights
Small group travel:
2019: 25 Nov
2020: 17 Feb, 27 Apr, 25 May, 8 Jun, 29 Jun, 20 Jul, 17 Aug, 31 Aug, 18 Sep, 28 Sep, 12 Oct, 26 Oct, 9 Nov, 23 Nov
If you'd like to chat about Japan or need help finding a holiday to suit you we're very happy to help.

Coming back to work after a trip to Japan was very hard. But having packed my lunch out of a beautiful laquered bento box takes me back, if momentarily, every lunchtime.

Be a child in a sweetshop
Japan has that effect on you. There are beautiful things to buy everywhere, so leave room in your luggage not only for gifts, but for your own home too. If you are a keen chef, you will get top knives at half the price of Europe. Kimonos make the best gifts ever and, of course, the artisan crafts are divine. Such as Edo Kiriko, coloured and engraved glassware, or Hakone Zaiku which is fine woodwork originating in the Hakone area.

You might think you are all clean and correct going into hot baths with a soapy body, but you will get the dirtiest looks. Always rinse before you dip.

Take a bath
Because it is volcanic, Japan is falling down with hot springs, so the tradition of hot baths or onsens has always been here. The communal baths are called sento, and you will also find shared ones called furo in most traditional inns. There are lots of rituals and etiquettes to be respected around bathing, but the most important ones to remember are yes, they are naked, and yes, they are segregated.
Back to the top
Convert currencies