Sleep under a billion stars
---
Camp with the Bedouin in Wadi Rum, Jordan
Lying on your back, deep in the timeless desert, looking up at a night sky lit even on moonless nights by the light from countless stars, some bright points of individual illumination, others blurred masses where millions blend into silver swirls: it stirs something deep in the human soul and is an unforgettable experience. No matter how tired you are you will stare upwards for ages, fighting to keep your lids open and fill your eyes with this magical celestial light.
"Wadi Rum, they call it the moon valley. You see thousands and thousands of stars and when it is full moon you can go walking during the night like you are in a street with big electric lights"
- Mzied Atieg, Bedouin guide
Wadi Rum is a bewitchingly beautiful place in the daytime, but at night its vast emptiness shrinks down to the size of your campsite, all attention switching from the land to the sky.
Many of the Bedouin guides who provide tours within Wadi Rum during the day also have isolated campsites where guests can spend the night.
Unlike some of the large camps outside the reserve, they are not flooded with electric light, the only thing to disturb the view of the stars will be the flickering flames of your campfire.
Read more about
Wadi Rum
in Jordan.

Hello.
If you'd like to chat about Jordan or need help finding a holiday to suit you we're very happy to help.
Rosy & team.
01273 823 700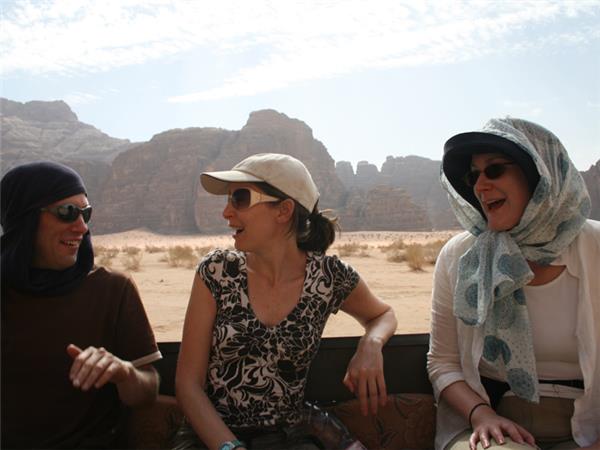 A week to explore the spectacular sites and scenery of Jordan
From
£1749
9 Days
inc UK flights