KwaZulu-Natal history
KwaZulu-Natal is the homeland of the Zulu people who trace their origins back to the warrior Nguni tribes of Central Africa who had slowly migrated south over many centuries and reached what is now South Africa during the 16th Century. The name 'Zulu' means 'heaven' in the Nguni language and was the name of the founder of one of the most powerful Nguni clans, Zulu kaNtombhela.
Zulu history reached a turning point in 1816 when King Shaka reorganised a group of loosely affiliated clans into a powerful single tribe capable of subjugating neighbouring tribes and keeping both Dutch and British settlers from encroaching on their territory.
King Shaka achieved this (see below) by ensuring that military structures became an integral part of Zulu culture.
In 1828 King Shaka was killed by his half-brother, Dingane, who was in turn succeeded by Cetshwayo who refused to disband his army and accept British authority triggering the Anglo-Zulu War of 1879. After initial success in routing the British at the Battle of Isandlwana, followed by the failure to take the mission station at Rorke's Drift, the Zulus were finally defeated at the Battle of Ulundi on July 4th, 1879.
The power of the Zulu Nation was severely diminished thereafter and divided into 13 warring chiefdoms until being subsumed into the province of Natal. Under the apartheid regime, the homeland of KwaZulu was created for the Zulu people while depriving them of their South African citizenship, but in 1994 KwaZulu was joined with the province of Natal to form modern KwaZulu-Natal.
Shaka, King of the Zulus (1789 – 1828)
From King Shaka Airport north of Durban, built in time for the 2010 football World Cup, to numerous public buildings, squares and streets named after him, King Shaka has become an integral part of modern-day Zulu culture and is synonymous with the Zulu Nation.
In real life he was a ruthless leader and warrior, a brilliant military tactician, and a sometimes cruel and unpredictable disciplinarian. Born illegitimate to his mother, Nandi, in 1789, his name 'Shaka' means 'beetle' in the Zulu language after the tribal elders declared that Nandi had "a beetle in her belly". To this day, many Zulus are named after the emotions of their parents when a child is born. Popular examples include Jabulani (Happiness) and Sebenzile (Well Done).
Shaka and Nandi were sent to live with neighbouring tribes and treated as outcasts until the young Shaka gained a reputation for bravery by killing a leopard single-handedly and fighting with great courage during a battle under the Mtetwa Chieftain, Dingiswayo. Later, when his father Senzangakona came to pay obeisance to Dingiswayo, he promised Shaka the chieftainship of the Zulus after his death but later reneged on the deal under pressure from his wives.
Shaka took revenge by defeating the new Zulu chief in battle and set about bringing the rest of the clans under his control by force and building an all-powerful military force with new weapons, battle formations and tactics. He revolutionised Zulu weaponry by introducing the 'iklwa', a stabbing spear that was used alongside the traditional throwing spear or 'assegai', and developed the 'buffalo's horns' method of attack whereby the enemy was outflanked on both sides by the 'horns' of the attacking force and then attacked head on by the chest.
Shaka ruled with an iron will and an iron fist forcing his soldiers to run barefoot over all types of terrain so that they could move at speed in battle and executing any that disobeyed his commands. In consequence, he won victory after victory over neighbouring tribes who were brought under Zulu control.
When the British arrived at Port Natal in 1825, they were forced to respect Shaka's power and there was no conflict during the king's lifetime. However, his mother Nandi's death in 1827 made him increasingly paranoid and erratic in his behaviour ordering the slaughter of thousands of cows so the calves would understand what it was like to loose a mother. In response, in September 1828 he was assassinated by his half-brother, Dingane, by which time he had built the Zulus into a powerful nation ruling over a large swathe of the northern coastal regions and interior of what is now KwaZulu-Natal.

Find out more about
KwaZulu-Natal Battlefields
Responsible Travel would like to thank Tourism KZN for their sponsorship of this guide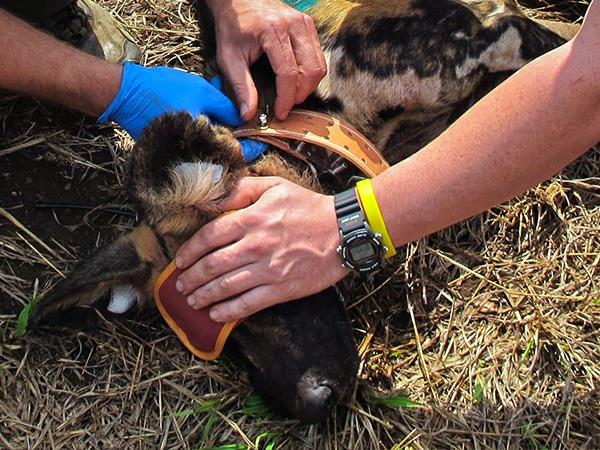 Award-winning, Fair Trade certified wildlife conservation!
From
US $1425
14 Days
ex flights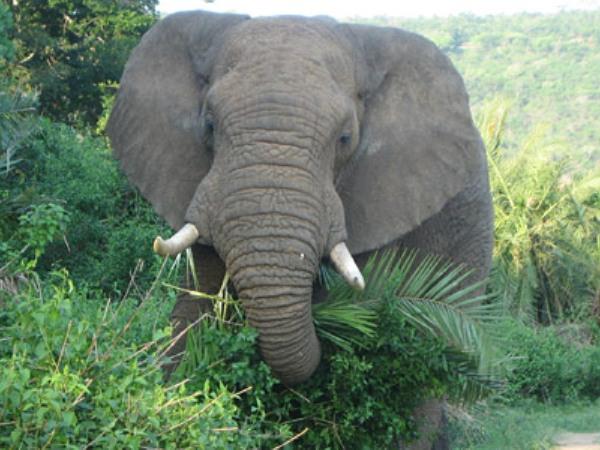 Discover Kwa-Zulu Natal with a qualified botanist
From
£3400
13 Days
inc UK flights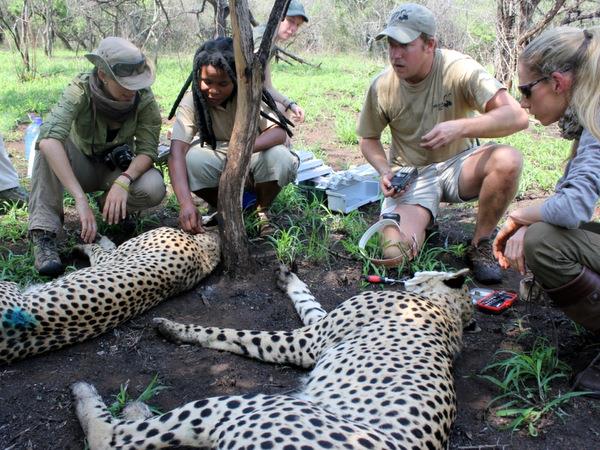 Conserve Wildlife in 4 Game Reserves: Exciting and varied!
From
£1895
14 Days
ex flights