Spanish learning holidays travel guide
---
2 minute summary
If you've tried apps, books and CDs and failed to learn Spanish, do not despair. If you've been to Barcelona a dozen times and never got beyond dos sangrías, por favour – there is still hope. Learning a language is all about context, and simply being in Spain or Latin America is not enough. What you need is to be surrounded by Spanish speakers – and to use your Spanish skills to be able to find your way around, chat to locals and order a side of pan with your jamón. Our Spanish learning holidays travel guide takes you deep into a Spain that you'll barely recognise from your regular holidays, where formal lessons are complemented by trips to the market, evenings in the bar and guided walks with Spanish speaking naturalists, which all ensure that the language is absorbed, used and seen as a means to communicate – not just an academic pursuit. Combining language lessons with other activities –hiking to horse riding, yoga to dance – ensures you come back refreshed, relaxed and rolling your r's like a real Latino.

Hello.
If you'd like to chat about Learn Spanish or need help finding a holiday to suit you we're very happy to help.
Rosy & team.
01273 823 700
Where to learn Spanish on holiday
---
MAP & HIGHLIGHTS
Spain is unsurprisingly the main hub for Spanish learning holidays – and the focus is on destinations away from the major cities and costas where you'll be surrounded by tourists. Instead, language schools tend to be tucked away in mountain foothills, ideal for guided treks, or in historic cities such as Granada, where quintessentially Spanish traditions – from flamenco to tapas – still thrive.

Further afield, in buzzing Buenos Aires you can learn the city's two languages: Spanish and tango. Or head to Peru – where Spanish lessons prepare you for four days trekking to Machu Picchu through the Andes Mountains. Wherever you go, you'll find activities and workshops to complement your language lessons, giving you plenty of time to practice in real world situations, and explore the stunning settings beyond the walls of your classroom.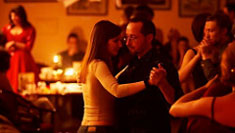 Buenos Aires
Argentina's seductive, sultry and sophisticated capital is one of South America's most cosmopolitan, and students will find ample opportunities to practice their newly learned Spanish in streetside cafes, all night bars and in the milongas – the tango clubs. Conveniently, Spanish courses here incorporate tango lessons. You won't just talk like an Argentinean; you'll move like one by the end of the week, too.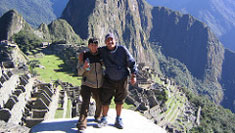 Cuzco, Peru
For those keen to drop the lisp and learn soft, South American Spanish, Cuzco is an excellent choice. Lessons are taught for five days in this stunning Inca-colonial city – followed by a four day Inca Trail trek to Machu Picchu. You'll enjoy being able to converse with your porters and guides along the way, and this is a great way to start a longer Latin American adventure with your new found language.
Dominican Republic
The Caribbean is dominated by French and English – but this little corner of it is Spanish speaking, and you can enjoy learning the language here just a short hop from soft white sand and turquoise waters. However, you won't be lounging, rum in hand; language courses here combine with watersports including kite and windsurfing, and scuba diving in these wind-whipped yet warm Atlantic waters.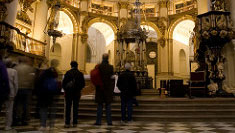 Granada
Granada is one the most quintessentially Spanish cities – combining a rich Moorish history with flamenco, the snow capped Sierra Nevada and ubiquitous tapas, served up with every drink. Courses here are the most diverse, with the opportunity to learn traditional arts such as cooking, flamenco or tile painting, or to enjoy walking, photography or excursions to nearby parks and White Towns once classes have finished.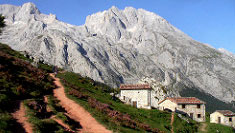 Picos de Europa
Spain's snowcapped crown sits just 20km from its northern coast and soars up to 2,650m above the surrounding landscape – yet few people know the Picos even exist. This is great for Spanish students, who have ample opportunity to practice in a village that sees virtually no tourists. The Picos also offer phenomenal hiking, including routes which incorporate sections of the Camino de Santiago.
Spanish Pyrenees
Stay in a 17th century farmhouse in rural Aragon, tucked up close to the French border in Spain's central Pyrenees – a wonderful place to immerse yourself in traditional Spanish life, and to spend your afternoons exploring these wild and beautiful landscapes. Practice your Spanish on guided walks, during wine tasting sessions and while discovering native wildlife in the mountain scenery.