Best time to visit Malaysia & Borneo

Fruiting season tempts shy orangutans down from the forest canopy between March and October.

They cover such a huge area that it's hard to pin down when to visit Malaysia and Borneo, but it's the rains you'll want to keep an eye on. Late September and October see the rainy season fall on Sabah and mainland Malaysia's west coast (KL). It's the turn of Sarawak and the mainland's east coast between November and mid-February. Generally speaking, then, it's best to go to Malaysia and Borneo between February and September. Come rain or shine, the mercury hovers at a steady 25°C-30°C throughout the year, although it'll always be cooler in the mountains and a little hotter on Borneo.
Kuala Lumpur Weather Chart
Our Malaysia & Borneo Holidays
Things to do in Malaysia & Borneo
Things to do...
Say yes to a food tour in Kuala Lumpur. There's no better way to illustrate the mishmash of cultures in Malaysia, so most holidays include one. You might take the monorail to the backstreet sweet vendors (sticky-sweet gulab jamun – yum) in Indian Brickfields. Chinatown is another foodie favourite, where a fast-talking chef will slap a bowl of still-sizzling beef noodles and lime juice in front of you. And you can forget your North American or European food courts. Malaysia serves up food halls that are just as good (and a lot cooler) as any street food stall.
Support sanctuaries. Malaysian wildlife is under fire from all angles, from palm oil plantations and deforestation to mass tourism. The holiday companies we work with will help you support some incredibly worthwhile conservation efforts like the Sepilok Orangutan Rehabilitation Centre in Borneo. Others introduce you to tree planting projects in river communities like Abai village.
Travelling should never be a one way street, so learn a little Malay Bahasa so that you can offer up a 'good morning' (selamat pagi) and 'thank you' (terima kasih). Luckily, Malay is pronounced pretty much how it's read, although regional dialects between the mainland and Borneo are like the difference between New York and Louisiana.
Things not to do...
Underestimate the hikes. The challenge is down to the landscape – a patchwork of wild city suburbs, cool cloud forests, watery mangroves and mountains. The reward is ducking through fragile environments with an expert guide who'll point out the crack of a Borneo pygmy elephant stripping leaves from a tree or the auburn flash of an orangutan. Mount Kinabalu on Borneo is a satisfying two-day trek for experienced hikers, thanks to the sheer number of ecological zones you hike through. Just expect a scramble to the top, where views can reach right across to the Philippines.
Ignore the packing list. Hikers are well used to using packing lists as bibles. Leech socks? Check. Quick-dry shirts? Check. But it's worth observing packing lists even if you don't plan to stray into the wilderness. Torches are handy on both rainforest hikes and unlit city roads. And bloodsucking mozzies don't just stick to the rivers; they're quite happy to snack on you in a KL hotel, too.
Forget the fauna. It's not all about orangutans, honest. Scientists reckon that Borneo's rainforests could have the highest plant diversity on the planet, cradling at least 15,000 species. And WWF says that three new plant species are discovered in Borneo each month. A tropical climate also means that everything booms. Trees can reach 20 storeys. And the largest flowering plant in the world, Rafflesia arnoldii, shows off alien blooms up to one metre across.
Our top Malaysia & Borneo Holiday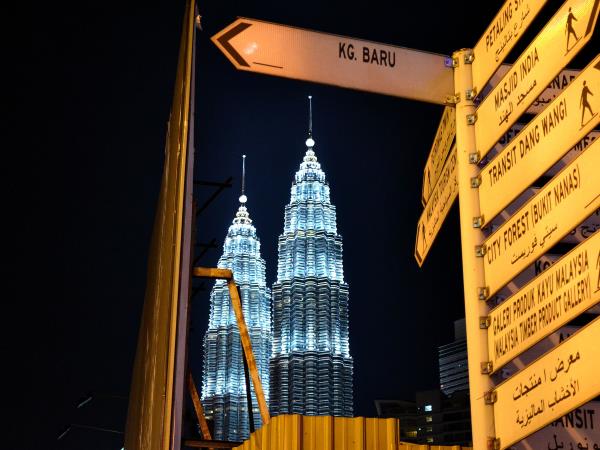 Wildlife adventure in the heart of Borneo
From £5590 11 days inc UK flights
Tailor made:
This trip can be tailor made throughout the year to suit your requirements
If you'd like to chat about Malaysia & Borneo or need help finding a holiday to suit you we're very happy to help.

Malaysia & Borneo holiday advice
Tom Harari from our friends at Exodus Travels tells us why he recommends travelling to both Malaysia and Borneo.
A bit of everything
"People often think of Malaysia as just the peninsula and Borneo as a separate country, yet the most accessible parts of Borneo are part of Malaysia. The peninsula offers fantastic culture, whilst Borneo's reputation for amazing wildlife is well deserved. Add a bit of beach time and you have a holiday that covers everything!"
Outstanding wildlife
"The outstanding wildlife experience in Borneo, for me, is the Danum Valley – an area where some of the island's best wildlife can be seen, from orangutans to flying foxes, plus better chances of seeing animals like the pygmy elephant."
Adventurous spirit
"If you have an adventurous spirit there are many places in Borneo where you can go way off the beaten path, whether travelling the waterways or hiking jungle trails. One standout area is the Deramakot Forest Reserve, where you have the best chances of seeing a clouded leopard."
Shady souvenirs
"As with anywhere supporting ecotourism, Borneo has its share of operations or lodges which are eco in name only. You should also be careful when shopping for souvenirs in both Borneo and the Malaysian Peninsula, as there may be trinkets, jewellery and other crafts made from endangered species and should not be bought or encouraged."
More about Malaysia & Borneo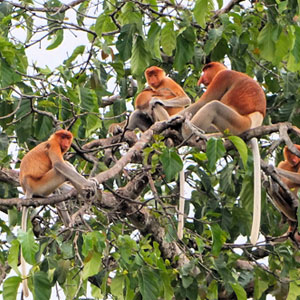 Mainland Malaysia and Borneo are two very different peas in a pod; in fact, it's nigh impossible to resist seeing one without the other.