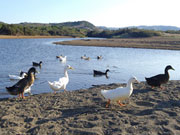 Bird watching in Menorca
Declared a UNESCO Biosphere Reserve in 1993 for the wide diversity of its natural habitats, conservation and strong cultural identity, Menorca is a paradise for all kinds of nature lovers.
Its lush woodlands and deep ravines, the high cliffs and unspoiled beaches and its abundant wetlands are an area where the rich bird life, natural flora and fauna of the western Mediterranean have flourished for centuries in harmony with Man.
Human activity in Menorca, has traditionally worked closely with nature. Extensive cattle farming has led to much land being used for fodder production and these pasture areas are integrated with areas of forest and woodland which make perfect habitats for both visiting and resident birdlife. The coastline, with high cliffs, unspoiled sandy beaches, dunes and wetlands which are often connected to the interior by deep ravines with high walls also has high population of both migratory and resident birds.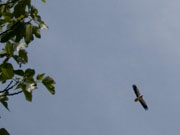 The most significant birdlife to be observed here in Menorca are the birds of prey – large Egyptian vultures, booted eagles, buzzards, red kites and peregrine are often sighted, especially during the nesting season in the barrancs – the hidden ravines which run from the centre of the island to the southern beaches.
Many bird watching walks follow these ravines, which lie hidden in the limestone plateau of the southern half of the island and which provide ideal places nesting birds, with both eagles and vultures a common sight flying above.
The woodlands throughout the island are full of smaller birds, and in spring ring with the songs of nightingales nesting in the dense cover of holm oak, wild olive and pine. Hoopoes, blue rock thrushes and bee eaters are commonly seen. With its strategic position in the western Mediterranean, the island is a perfect place for migrating birds to winter and take advantage of the mild climate and food resources the island has to offer in its wetlands.

Find out more about
Menorca nature and wildlife
Responsible Travel would like to thank the Menorca tourist board for their sponsorship of this guide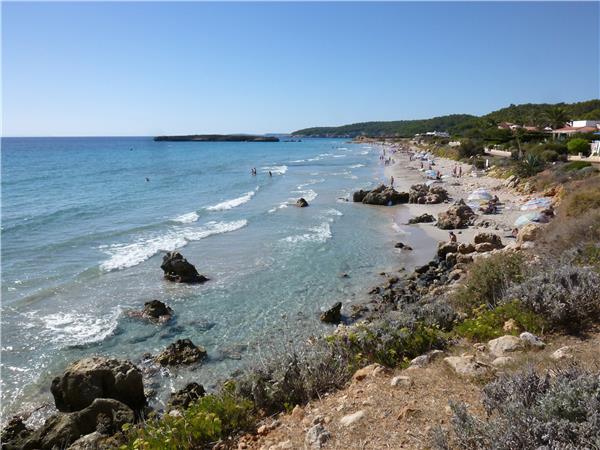 Idyllic golden beaches, hidden coves and deep blue bays
From
£1145
8 Days
inc UK flights