Hudson Valley, New York State
In some ways the Hudson Valley was a pioneer of tourism in New York. The Hudson River School was a mid-19th century art movement portraying wild and dramatic New York landscapes, such as Niagara Falls, the Catskills and the Adirondacks. People had never seen landscapes done on this scale before and their huge success led to the increased preservation of national and city parks as well as a movement to further explore these magnificent places. Many of the works can still be seen in New York art galleries, such as theAlbany Institute of History and Art, Fenimore Art Museum in Cooperstown and the Metropolitan Museum of Art in Manhattan.
And there is still a strong streak of creativity following this magnificent river up through the valley which heads due north out of New York City. With scenery fit for any painter's brush and a superb river-clinging train journey which cuts its way through it, it is not surprising that these mountains and river towns have been filled with artists' communities and creative hubs. As a result, it feels as if there is a liberal, open mindedness about people here and it is packed with groups wanting to protect the natural legacy that the painters of the past idolized in their work. It was a romantic movement after all, but the people of the Hudson Valley are now realists, not romantics.
Riverkeeper, for example, is a water pollution environmental protection organisation set up by local fishermen in the 1960's to clean up its act, and is now a hugely prolific lobbying force today. Or Scenic Hudson which, for fifty years, has been buying up land simply to protect it, and to ensure river access for all to enjoy. So far it has been responsible for creating or improving more than fifty parks, preserves and historic sites and has conserved nearly 30,000 acres. Such as Fishkill Ridge, with eleven miles of elevated wilderness and spectacular views over the Hudson and Manhattan. Or Esty & Hellie Stowell Trailhead at Storm King Mountain, named after one of the original board members and his wife, who fought tooth and nail to protect Storm King Mountain from industrial development and devastation. Scenic Hudson's website is the perfect port of call for everything that is going on in terms of nature based activities in the Hudson Valley and it also gives details of which railway station you need to access each Park.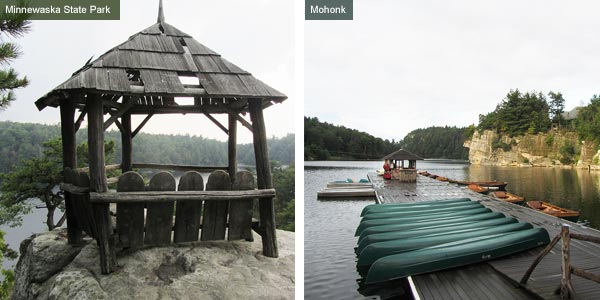 So enjoy this river and its valley, because many have fought to save it and spread the message about its greatness. And as a result you can now kayak on it, walk along side it, climb mountains overlooking it, swim in it, cycle beside it and most recently, take the most stunning pedestrian bridge across it The Walkway Over The Hudson, a project also supported by Scenic Hudson. This is such a beautiful and vast structure it is almost reminiscent of the grandiose aims of the Hudson River School. Those painters must be revelling in their graves.

Walkway over the Hudson River
Larry Scarborough, Walkway over the Hudson Ambassador talks about how the bridge was transformed from railway to walkway. [02:00]
Responsible Travel would like to thank the New York State Tourist Board for their sponsorship of this guide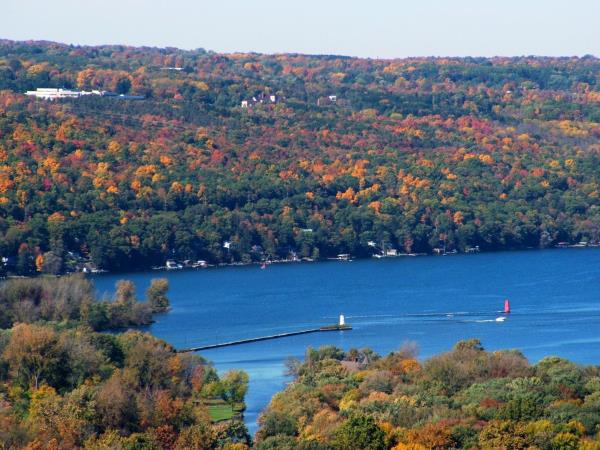 Discover the best of New York State on this tailor made tour
From
£2800
13 Days
inc UK flights