Long Island, New York State
Long Island is just that. Long. Or wide, depending on how you look at it, as it stretches for 118 miles east of New York Harbour. It has four counties, including Brooklyn and Queens, although these are technically part of New York City. It is the Suffolk and Nassau counties that people seek out for the solace of breezes and brine when the city starts to sap them dry. And yet, with all this space and seashore, it is always The Hamptons, on the south coast, the getaway of the flashy car and flashier wallet brigade that so many people think of.
However, there are two very different coastlines on Long Island. The south coast is on the Atlantic, supporting wetlands, creeks, white sandy beaches and, indeed, the Hamptons Mansions. But they only take up part of it. And the north coast is on Long Island Sound, a more protected estuary with its own beauty and real towns with real Long Island people.

Kayaking on the Amityville River
Jim Koehler from Dinghy Shop Kayak Rental describes the views from the Amityville River & getting there by train from NYC.
Discover more water-based activities
[01:56]
Wherever you go, and whatever your budget, Long Island is New York City's pressure valve. In theory, the minute you cross the bridge your blood pressure goes down, especially if you take the
Long Island Railroad
leaving from Penn Station in Manhattan, the most relaxed way to travel out to the region. And if you are going to explore New York State, this is what I recommend. Stay free of the city for a while and head straight from the airport to the ocean. I spent my first night in New York
kayaking off Amityville
, a tiny community on the south shore which was badly hit by Hurricane Sandy, like so much of the island was. We kayaked around tiny islands, slipped into secret reed-lined creeks, and looked back at Manhattan glimmering in the distance. The next day I went hiking along
Fire Island
, an island off the 'mainland' of Long Island, and accessible via
ferry
. A 32 mile protected paradise of dunes, boardwalks, lifeguarded beaches and inviting waves, there is no development here unless it is in the name of conservation or preservation.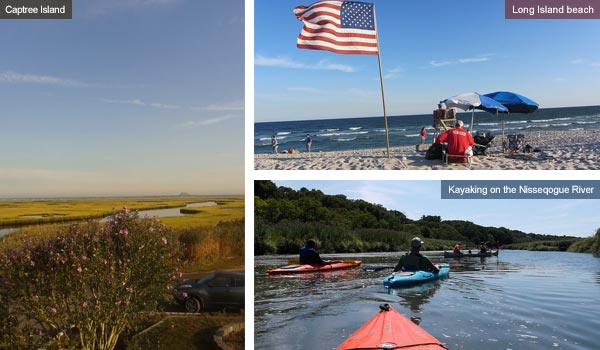 Pine Barrens, Long Island
Tom Casey of the Long Island Greenbelt Trail Conference explains how the Pine Barrens are not really barren at all.
Discover more hiking in New York
[01:55]
There are also no cars during peak season on Fire Island, unlike the rest of Long Island, where there are so many roads it is easy to forget that the sea lies at the end of them all. So, you have to make a bit of an effort to find freedom here if you don't know where you are going. But when you do, you can embrace Long Island life with impunity. Walk the trails laid out and managed by the
Long Island Greenbelt Trail Conference
, kayak the
North Shore's Nisequoque River
, go
whale watching
off the tip at Montauk, and visit the gorgeous lighthouses. Stick to the waterways rather than the highways, and you will quickly absorb what Long Island is about.
Find more information on the
regions of New York State
Responsible Travel would like to thank the New York State Tourist Board for their sponsorship of this guide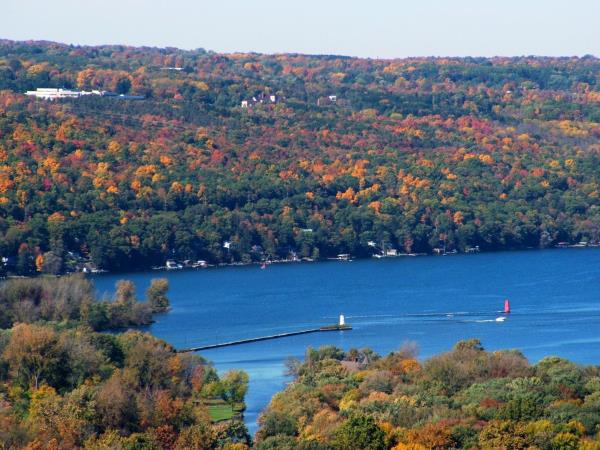 Discover the best of New York State on this tailor made tour
From
£2800
13 Days
inc UK flights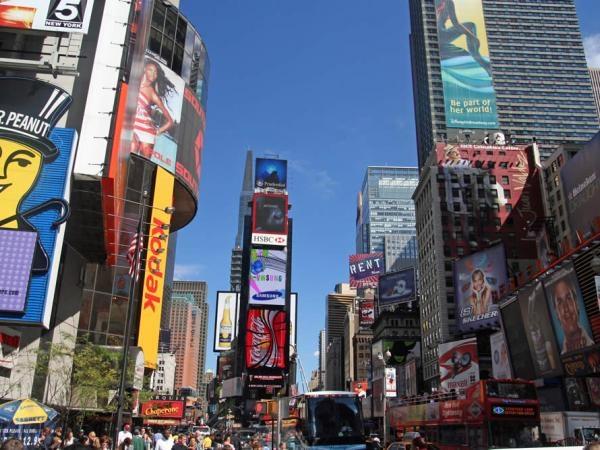 Niagara Falls & upstate New York short break from nyc
From
£699
3 days
ex flights