The Catskills, New York State
There is something cult-like about The Catskills. The original festival, Woodstock, happened here after all. Cult film Dirty Dancing was set on a sixties holiday resort in the Catskill Mountains, based in part on writer Eleanor Bergstein's real life experiences of summers in these hills, just a hundred miles out of the city. The hills where mothers and children would, in their thousands, come to have the 'time of their lives' while dads stayed in the city to work. And of course, as far back as the mid-19th century, the Hudson River art movement captured the magical qualities here and took the world by storm with their portrayal of wild, natural beauty. And now, there is a vibrant gay scene in the Catskills, with the town of Roxbury flying rainbow flags in most windows, and Sullivan County proud to have a high proportion of gay-owned businesses, all listed in their dedicated website
Out In the Catskills
. The boom in Lesbian, Gay, Bisexual and Transgender (LGBT) tourism here is also thanks to the New York ground breaking change in law to allow same sex marriages.
The Catskill Mountains are just an hour from the city and offer almost perfection in their beauty. Catch them from the right angle they swoop down to the ground, one by one, overlapping each other as they do in a way that resembles a child's drawing of how mountains should look. They are elegant, enticing and of course, a lot of fun. And with The
Catskills Park
at 600,000 acres, this is a lot of fun. But even with all these outdoorsy opportunities, the Catskills don't seem to take themselves as seriously as the Adirondacks, for example. You can hike in the morning, but you'd quite like to come down the hill to a fine lunch and a crisp white wine if that's OK. It's all a bit more chilled here, which must be the Woodstock hippy vibe still hanging happily in the air.

Kayaking in The Catskills
Jim Kelly, owner of Susan's Pleasant Pheasant Farm talks about kayaking & hiking in the Catskills & spotting deer on mountain trails.
Find more outdoor adventures
[01:52]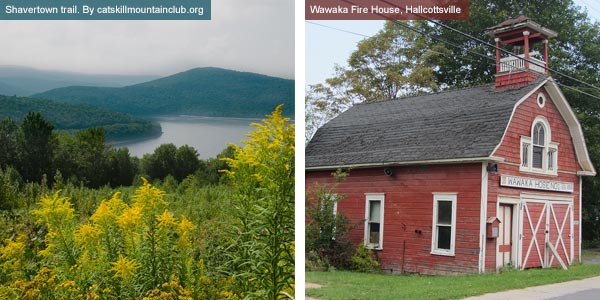 And when the snow falls, of course, the skiing cult kicks in. This is the closest spot to New York City for winter sports, just an hour or so from fresh powder. For ice climbing, there are waterfalls such as The Notch, The Playground, Hellhole and Kaaterskill Falls to take on. And of course, the slopes of
Hunter
and
Plattekill Mountain
are too cool for ski school when the snow starts to fall.
Responsible Travel would like to thank the New York State Tourist Board for their sponsorship of this guide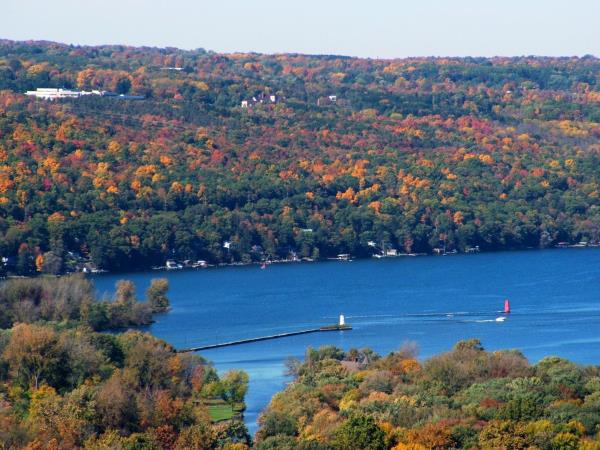 Discover the best of New York State on this tailor made tour
From
£2800
13 Days
inc UK flights