North Carolina travel guide
---
2 minute summary
Life in North Carolina is as slow and comforting as its lilting Southern drawl. A vacation here is a chance to reminisce about holidays past – long, sunny days spent exploring dunes, paddling in the ocean and rivers, exploring Appalachian forests and spending time together with loved ones without the daily interruptions of modern life. There's delicious homecooked food – often homegrown, too – and porches to relax on while sipping a chilled, local brew. Even the cities recall the past, with Art Deco architecture, locally-owned cafes and quirky boutiques a relief from monolithic striplit malls.
But things speed up once you hit the rafting centres, the ziplines, the mountain bike trails and the surf – outdoor activities which are both exhilarating but safe, with all levels catered for and experienced guides on hand. And while kayaking through the swamps and around the Outer Banks may not be as speedy, the chance to observe alligators and bears as you do so will set your pulse racing.
Find out more in our North Carolina travel guide.
Hello.
If you'd like to chat about North Carolina or need help finding a holiday to suit you we're very happy to help.
Rosy & team

01273 823 700
North Carolina is...
Southern hospitality
with a very British twist
North Carolina isn't...
South Carolina.
The states have very different personalities.
What we rate & what we don't
---
Our best & worst of north carolina holidays
Underrated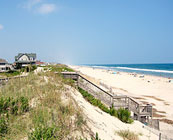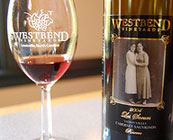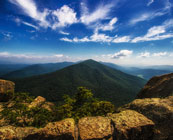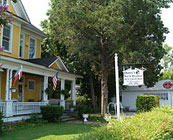 Beaches
While North Carolina is known for its mountains, it's a common misconception that you have to head to South Carolina for beaches. Those in NC are wilder, less developed and stunningly beautiful – and sheltered by the Outer Banks. There are endless dunes, historic lighthouses, crashing surf and wrecks for divers to explore, plus you can take boat tours out to see dolphins, and hike the maritime forests.
Wine
Since 2001 the number of wineries in NC has quadrupled to over 100 with 400 vineyards – the only place in the world to produce every type of grape. While they exist across the state, the Yadkin Valley has the densest concentration, with 40 wineries. Roanoke Island is home to the enormous 'MotherVine' – allegedly first sighted in 1584, and still producing fruit. Vineyards host tastings, festivals, and music and craft events.
Blue Ridge Parkway
The parkway combines two of America's quintessential experiences: the road trip and the national park. Emerging from the Smoky Mountains, the forest-lined road is a 755km linear park (split between NC and Virginia) which changes dramatically with the seasons. It tunnels through rock and traverses streams, ravines and railways, with viewpoints and places to explore along the way.
Tar Heel culture
Come to NC for the mountains and beaches – stay for the culture. An unusually comforting mix of Southern hospitality and homeliness with a very English fondness for tradition and eccentricity, "Tar Heels" are understandable proud of their cuisine, quirkiness, craftsmanship and connection with the land. Guesthouse owners share insider tips and local folklore – plus the best spots for a pit barbecue.
Rated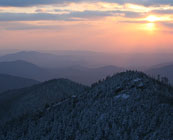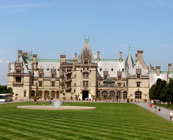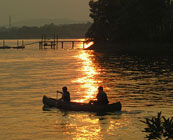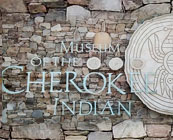 Smoky Mountains
The "Smokies" are named after the plumes of fog that rise over the mountains as its dense vegetation exhales. The national park that protects them is America's most visited, and protects wildlife including 1,500 bears, elk and 240 bird species. But the big draw is the outdoor activities; as well as hiking and mountain biking, you can camp, kayak and raft the rapids. There are also dozens of idyllic waterfalls to cool off in.
Biltmore Estate
Constructed in the 1890s, this extraordinary, chateau-style, 252-room mansion is the largest private home in the US, with a 7-storey high banquet hall and a library housing over 10,000 books. The estate was designed to be self-sufficient, with livestock, agriculture and a winery; everything you eat in the estate's restaurants and hotel has been produced here. Explore the 8,000 acre estate on foot, horseback or raft.
Watersports
Think of a watersport, and North Carolina's got it covered. With its long coastline, barrier islands, rivers, lakes and rapids, you can be whitewater rafting in the mountains one day, kayaking through dense swamps the next – and end up surfing, kite surfing or stand up paddle boarding on the open ocean. Plenty of places offer equipment hire – as well as experienced instructors should you want to take a class.
History
As the site of many major Civil War and Revolution battles, NC has long been a draw for US history buffs. But there is much to entice visitors from across the globe; the first English colony was established –and vanished – on Roanoke Island. The Wright brothers made their first flight in Kitty Hawk in 1903, and Native American history is recreated in Cherokee. All of these attractions are interactive and educational; no dusty museums here.
Overrated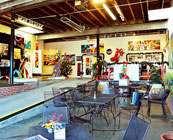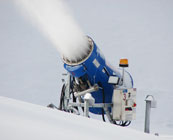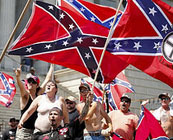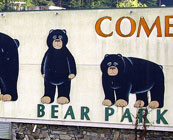 Chain stores
America is the home of globalisation and big brands – but in downtown Asheville, you'll find surprisingly few. Independent stores dominate, along with craft breweries, art studios and bookshops. There are over 250 independent restaurants, cafes and bakeries, and grassroots organisations work together to promote and support Asheville's entrepreneurs – from longstanding mom-and-pop cafes to quirky hipster chocolatiers.
Skiing
Six ski resorts are scattered across NC's mountains, yet just one is registered by the NSAA as a Sustainable Slope, and all depend on what they describe a "killer snowmaking system" and "arsenal of snowguns" – appropriate names for these environmentally damaging artificial snow machines. As well as clearing forests, flattening slopes and installing ski lifts – some resorts also include refrigerated ice rinks – an environmental red light.
Confederate flag
This Civil War remnant divides communities in the South, with some seeing it as a symbol of Southern pride – and others claiming it represents racism and the support of slavery– not helped by the fact that it has been adopted by white supremacy groups such as the KKK. Persistent civil rights campaigns resulted in NC removing the flag from inside its capitol building in 2013 – a wise move, as the flag has sparked further controversy in recent months.
Bear zoos
The name "bear zoo" doesn't exactly fill us with joy, but the reality of these facilities in Cherokee hardly deserves the title "zoo". The square concrete 'bear pits' are, indeed, bare; devoid of any vegetation or stimulation. Visitors pay a dollar for a tray of white bread and lettuce to throw to the bears – who have learned to beg. One "zoo" was closed down in 2013 – but despite protests, two more remain open.
Food, shopping & people
---
Travel like a local on your North Carolina holiday
Eating & drinking in North Carolina
---
Pork barbecue is the state's favourite food – with fierce rivalries developing over two cooking styles. All visitors need to know is that if it opens on a Sunday or accepts card payments – it's not authentic.
More than 100 wineries and 125 breweries mean that you'll be spoiled for choice. However be aware that the state has banned Happy Hours…
Pepsi may have been invented here in 1896, but the local's favourite soda is the non-alcoholic, cherry flavoured Cheerwine.
Walter Raleigh

founded the US's

first English colony

in North Carolina, on Roanoke Island. However, no trace remains of this mysterious, vanished culture.
People & language
---
North Carolina is a southern state – but the Southern culture has been watered down by a
high number of British settlers
. The European influence remains strong.
North Carolinians have the nickname
"Tar Heels"
dating back to the days of tar production in the state. The name refers to the footprints of workers who had stepped in tar.
"Appa –lay–shun"
or
"Appa–latch–un"
? Both are used, but there's only one way to say it in North Carolina – and that's the latter.
Place names reflect the
Cherokee, British, French, German and Spanish
influences on the state; pronunciation is mindboggling. Fuquay-Varina? Alleghany? Chalybeate? Wanchese? Chicamacomico? Uhwarrie?
The University of North Carolina thankfully has a helpful
pronunciation guide
.
Gifts & shopping
---
Asheville's River Arts District features over 180 artists' studios housed in historical buildings and former factories. The studios are open all year – browse the paintings, prints, photos, sculptures, jewellery, textiles, crafts... and more.
Pick up a bottle of sweet wine made from the scuppernong grape – a species native to the region.
Visit Cherokee for native American arts and crafts, including pottery, baskets, woodcarvings and jewellery which fuse traditional crafts with contemporary designs.
Blackbeard's ship,

the Queen Anne's Revenge

, sank off North Carolina's shore in 1718; rumour has it his

treasure

may remain buried here.
How much does it cost?
---
Barbecue pork, pit-cooked overnight: £9
One day sea kayak rental:
£38 solo/£45 tandem
"Growler" of local craft beer (refillable,
half-gallon glass bottle): £9.60
Entry to Great Smoky Mountains
National Park: Free
Note: VAT is not included in most display prices -
you'll need to add on around 6-7%
A brief history of North Carolina
---
North Carolina's lush landscapes attracted around 30 Native American tribes from the coast, the mountains and the south – with remains of settlements being found that date back as far as 10,000 years ago. From around 1,000 BC the nomadic tribes began to settle, establishing trade routes around the region and constructing large cities. Europeans arrived in the 1500s, and while the Spanish colonialists were unsuccessful, the English succeeded in settling the coast, along with Sir Walter Raleigh's "Lost Colony" on Roanoke Island in 1584, which soon vanished without a trace; their disappearance remains a mystery to this day.
Read more ▼