Responsible tourism in North Carolina
---
Travel right in NORTH CAROLINA
There must be something about the state's gentle temperament which leads many visitors here to enjoy a more responsible tourism in North Carolina – it's almost as if the soft Southern drawl lulls you into travelling slow. There's an abundance of small, locally owned guesthouses and cabins – far cosier than the big chain hotels – where you're guaranteed a hearty Southern welcome. The mountains, rivers, forest and coast provide the perfect terrain for all kinds of produce – meaning that eating local is not something visitors need to go out of their way to do; it's done here by default, as the seasonal greens, catch of the day, craft beer, homemade jams and sweet Carolinian wine are simply superior to anything that you can pick up in a supermarket. Independent shops and restaurants outnumber the big name stores in many of the cities, and these artsy folk have seen galleries, open studios and workshops pop up across the state.

The wild landscape also means the locals have one eye on the environment. The precariousness of the sandy Outer Banks and low lying coastal plains – which flood with alarming regularity during hurricane season – are a constant reminder of the threats of climate change. In the mountains, the future of signature species such as black bears is dependent on the conservation of their forest habitat, while varying snowfall threatens tourism (if there's not enough) and agriculture (if there's too much). If you want traffic-locked cities, shiny malls, DisneyLand and SeaWorld – there's plenty of America left for that. But North Carolina is all about the quieter side of life – the kayaks and canoes, surfboards and scuba, pig pickin' and local beers on the porch. Sit back and enjoy.
People & culture
---
GAMBLING VS POVERTY
Gambling guarantees a win
---
Gambling laws are highly restrictive across the US, covering everything from lotteries and bingo games to betting shops and casinos. This has led, of course, to the rise of Las Vegas – an epic shrine to gambling in all its forms. But it has also led to the increasing popularity of Native American gaming – as the usual laws do not apply in Indian governed land. Virtually all native tribes now operate some kind of commercial gambling businesses – usually in the form of casinos. While this may seem like a betrayal of culture, a seedbed for corruption and a form of irresponsible tourism, closer investigation reveals that, in fact, the casino revenues are being put to surprisingly good use.
NC's Eastern Band of Cherokee Indians opened their first gaming facilities in the 1990s; the success of these businesses resulted in the building of a casino despite resistance from the state governor. While exempt from the usual state bans, tribal gaming is still regulated – and one stipulation is that the profits must be reinvested into welfare and economic development of the communities. Revenue from
Harrah's Casino
has since funded a hospital, high school and social housing, and supported emergency services on the territory. The tribal council also voted to give half of the casino's profits directly to the Cherokee community. To begin with, this resulted in a sum of around $500 per person. As the modest profits have grown into something more substantial, each member of the tribe now receives around $10,000 annually – and this has transformed life in Cherokee.
The Cherokee, like other Native American tribes and indeed indigenous communities around the world, are traditionally some of America's most deprived and marginalised citizens, with high unemployment rates, low levels of education and high levels of substance abuse. The basic income provided by the casino means that no one needs to go hungry; children from poor families can now pay university fees; and unemployed adults have invested in creating their own businesses – from salons to auto repair workshops.* This injection of cash has been credited with boosting academic performance and drastically reducing crime levels. Plus, while many would assume that this form of "welfare" might encourage people to sit back and do nothing – it has actually increased job prospects and self employment opportunities for the tribe. In short, the Cherokee and their casino have achieved what no government in the world has yet managed: they have eliminated poverty. This is an even bigger achievement when put into the context of NC as a whole; between 2008 and 2012, poverty across the state grew by over 23 percent,** while average poverty rates on Indian Reservations vary from 20-50 percent.
Native American gambling is not without its critics, of course – from the traditional, conservative leaders of the region who see gaming as encouraging corruption, to the tribal elders who would prefer to keep non-Native Americans off their reservation. But whether you're a supporter of gambling or not, it's fascinating to observe how the sharing of profits amongst a whole community – rather than channeling it to a tiny group of businessmen at the top – has ruled out just about every major social problem that exists in the developed world today.
*Source:
CNN
** Source:
Business Insider
The poverty cycle
---
Our travel guides often cover the issue of poverty – although many associate this with countries in Africa or South America – not the US. Yet despite its growing, cosmopolitan cities, rich farmland and lush coastal landscapes, poverty levels in North Carolina are astonishingly high. Statewide, an average of 18 percent of the population lives below the poverty line – rising to 40 percent of children of colour. Greensboro was recently cited as "America's second hungriest city", with Asheville coming in ninth. This poverty is compounded by the fact that since 2012, the state has opted out of providing Medicaid to low income residents, cut unemployment benefits and has a minimum wage of just $7.25 per hour.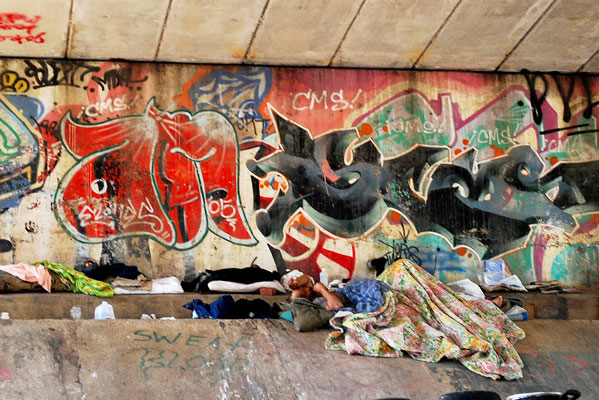 What you can do
Greensboro and Asheville are filled with independent stores, farmers markets, craft breweries, cafes and bars; spending your dollars here greatly increases the chances of your money staying in the local area* – where it is greatly needed. Grassroots organisation
Asheville Grown
is just one example of a movement to celebrate and promote local businesses.
The Big Crafty
holds fairs twice a year, providing space for local craftspeople to showcase and sell their work.
Charlotte has gone a step further; the city has three non profit restaurants, including the superb
King's Kitchen
. The restaurant trains and employs marginalised community members – many were formerly homeless, substance abusers or in prison (tagline – "Where the hungry feed the hungry"). In addition to this, The King's Kitchen sources produce as close to Charlotte as possible, partnering up with neighbouring farms thus boosting local incomes and employment.
*Source:
The Guardian
Wildlife & environment
---
BEAR WELFARE & OFFSHORE DRILLING
Not all bears are in the woods…
---
North Carolina has done a superb job of protecting its wild black bears; some 11,000 live across approximately 50 percent of the state – from mountain forests to coastal swampland. The bear has made an incredible recovery over the past few decades, following a severe reduction in numbers at the turn of the last century due to hunting and habitat loss.
However, the same cannot be said for North Carolina's captive bears. Around Cherokee, roadside "bear zoos" have sprung up – inhumane attractions in which bears are kept in barren concrete pits for visitors to gawp at and toss food including white bread and lettuce. The pits contain no vegetation, have hard floors and absolutely no stimulation for the intelligent creatures that are confined to them for 18 hours per day. The bear zoos have been repeatedly condemned by the US Department of Agriculture – and have even been
sued by Cherokee tribal elders
– and while this has resulted in the closure of one of these facilities, two more still remain on the Indian land trust. One is a dedicated "bear park" with pits, and the other a Santa-themed park with daily sessions where the public can feed baby bears, which have been separated from their mothers, with yogurt and granola.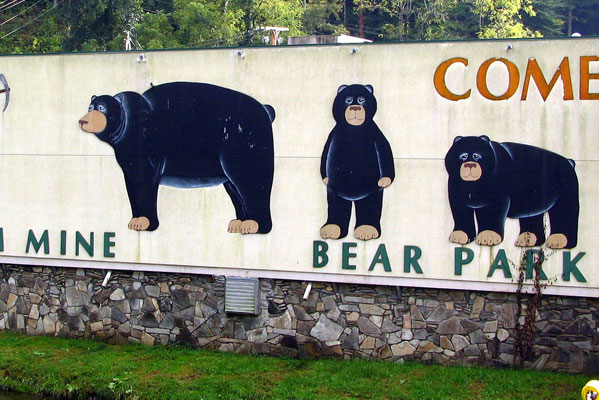 What you can do
Just don't visit, and support campaigns to close the zoos down.
PETA
encourage the public to send letters to the zoo requesting the animals to be released.
You can also support the preservation of the black bear's natural habitat by visiting protected landscapes such as the Great Smoky Mountains National Park and Alligator River National Wildlife Refuge on the coast – both have significant bear populations. And of course, whenever you're in bear country, you must never disturb or feed the bears – for their own safety, and yours. The US National Parks Service has good advice on their
website
.
Coastal concerns
---
For the last three decades, America's Atlantic coastline has been protected by a ban on offshore drilling. However, in January 2015, the US government announced plans to open up a section of the coast as part of a new 5 year drilling plan – with calls for the drilling area to come within 80km of the shoreline. This would include the area around the Cape Hatteras National Seashore – a protected, 110km section of the Outer Banks including dunes, maritime forests and swamps. The beaches are an important nesting ground for sea turtles and shore birds, while the surrounding waters are unusually biodiverse, thanks to the presence of species migrating from both the northern and southern waters.
The effects of the
Deepwater Horizon oil spill
in the Gulf are still being felt by communities, wildlife and the environment – with clean up operations continuing five years on, and record numbers of dolphins, tuna and other marine life dying and developing deformities. It is predicted that oil could remain in the food chain for generations. While this spill may have been the one to make the headlines, it's far from the only oil disaster. Since 1964,
an oil spill larger than 100,000 gallons has occurred every other year
on average – it's just considered to be collateral damage. It's not hard to see why campaigners, local residents and business owners are so concerned about the possibility of drilling off the NC coast in 2017. And of course, the burning of this oil results in rising sea levels – a threat that residents of the Outer Banks are
all too aware of
.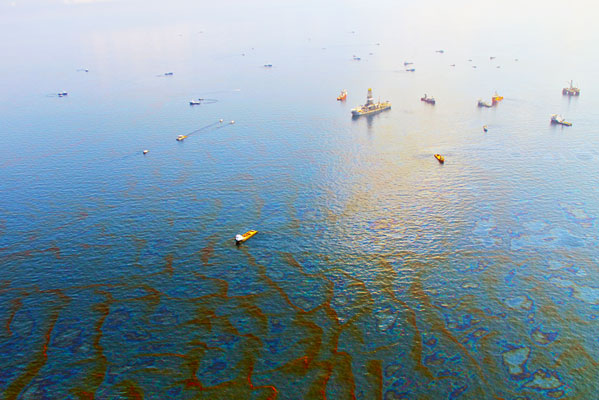 What you can do
North Carolina's coastline receives around 11 million visitors a year. Even if the threat of losing endangered species is not a deterrent to the US government, the potential for a huge reduction in tourism could be. Visiting the national seashore during your North Carolina holiday, spending your money in coastal businesses and enjoying activities such as boat rides, surfing lessons and birdwatching will boost the area, support locals and strengthen the case against offshore drilling – as any environmental degradation could result in a loss of tourism.
Environment North Carolina
claims that "clean beaches and healthy fish create $4 for every $1 from drilling" – a compelling economic argument.
Environment North Carolina has an online petition to the Obama administration requesting a reconsideration of the drilling plan. You can sign it
here
.
Responsible tourism tips
---
Travel better in NORTH CAROLINA
Our biggest tip: keep it local. The easiest way is to stay on one of North Carolina's many superb, locally owned guesthouses, cabins or B&Bs; this then has a knock on effect as the owners will be more than happy to share with you their favourite restaurants, barbecues, craft stores and tour guides.
Common sense prevails in national parks and other rural areas. The Leave No Trace principles are the best guidance, but the basic rule is 'take everything away with you', even if you think they're "natural"; banana skins and orange peel definitely aren't indigenous to the Smoky Mountains. And cigarette butts or chewing gum aren't natural anywhere.
Leave no trace also means leaving nature as you find it, so don't pick wildflowers please – and never feed wild animals or birds.
Always read the signs. They are not just there to protect the wildlife and ecosystems, but also to protect you. If you are entering bear country, keep all your food well contained at all times. If you are asked not to leave the trail, then don't. It might be because of some fragile plant that has taken hundreds of years to grow just a few centimetres, but it might be because there is unstable ground which could result in serious injury. And speed limits are there with good reason, too.
There has been much controversy in recent months over the Confederate flag – a symbol which has been used to represent both Southern pride and white supremacy, amongst other themes. It was recently removed from North Carolina's capitol building, to the general approval of most North Carolinians, but it remains a sensitive subject for all concerned. If the topic does come up during your trip, it's worth listening to all sides of the debate before steaming in with your own opinions; it's always good to fully understand the state's – and the flag's – history, whether or not you agree with it.
Asheville began a zero waste initiative in 2012, with the city council proposing to reduce its carbon footprint by 80 percent by 2030. It's a phenomenally ambitious target, but do your bit to support them by using refillable water bottles and making good use of the many recycling facilities around town. North Carolina's cities also have efficient public transport systems, so park and ride is another way to reduce your footprint.
The soft dunes of the Cape Hatteras National Seashore shelter bird nests, sea turtle eggs and native plants – and in 2008 a law was passed to prevent off road vehicles (ORVs) from crushing these species – not to mention causing noise, disruption and potential danger to others enjoying the coastal landscape. Since the bill was passed, the number of bird nests has jumped from 212 in 2007 to 1,150 in 2011 and the number of sea turtle nests from 82 to 217 – surely a resounding success? ORV groups disagree – angrily. They are lobbying congress to overturn the bill, with potentially disastrous consequences for all the new species who have made their home there. If you want the bill upheld, support organisations such as the Audubon Society who are doing their best to promote conservation, and visit the national seashore responsibly – supporting the locals who are also doing the best to protect their surroundings.