Peru cultural holidays travel guide
---
2 minute summary
The ancient city of Qusqu was founded by Manco Capac, who grew huge wings, flew away, and landed upon this spot – whereupon he transformed into a stone. If this Inca legend sounds farfetched, the truth is equally as preposterous. From Cuzco itself, through the Sacred Valley, all the way to Machu Picchu, the Andes are adorned with Inca walls and temples constructed of stones weighing many tons. Each one was quarried, transported many kilometres and cut with precision – fitting together perfectly without cement. To this day, no one knows how.
Today, the Quechua people – descendants of the Incas – still live amongst these mysterious stones, and their language, textiles and farming techniques have changed little over the centuries. Our Peru cultural holidays travel guide reveals the ways in which you can explore Quechua villages and markets, discover little visited ruins, be welcomed into a homestay and travel far beyond Peru's llama and panpipe clichés.

Hello.
If you'd like to chat about Peru culture or need help finding a holiday to suit you we're very happy to help.
Rosy & team.
01273 823 700
Peru cultural holidays map & highlights
---
make the most of your time
Cultural holidays in Peru are clustered around its southern Andean region – the spiritual home of the Inca and of their contemporary descendents, the Quechua. Spending a week or two here will give you more than just a glimpse of this rich culture, with homestays, village tours, workshops and markets all featuring on these bursting itineraries. Most international flights arrive into Lima, giving you a great opportunity to spend a day or two exploring this modern capital; from there you can fly into the mountains for chance to acclimatise before to beginning your tour of the Inca heartland. Extended tours allow for exploration of Amazonian culture, too.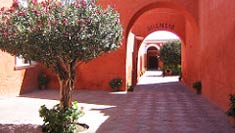 Arequipa
Easily one of the country's – if not the continent's – prettiest cities, Arequipa is a UNESCO World Heritage Site which remains strangely overlooked by most tourists. Set against a backdrop of snowcapped volcanoes, Arequipa's buildings are constructed of pearl-coloured volcanic stone. Highlights include Santa Catalina Convent, a kind of walled city-within-a-city, and the Santuario Andinos Museum.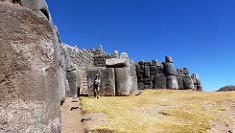 Cuzco
The Inca and colonial city is touristy for sure – but with good reason, and the bustle doesn't detract from its extraordinary stonework, labyrinthine streets and Koricancha temple – the most important in the Inca Empire. Head into the hills just outside the city to explore ruins including the citadel of Sacsayhuaman, the Puka Pukara fortress and sacred Q'inqu rock formations, where sacrifices one took place.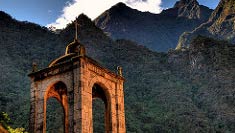 Inca Trail & Machu Picchu
Of course, no cultural tour of Peru would be complete without setting eyes on South America's most famous site – the Inca citadel of Machu Picchu, perched atop an Andean peak and surrounded by terraced hillsides. Hike Inca Trail to delve deeper into Inca and Quechua culture, visiting ruins and temples along the way, or take the train from Ollantaytambo to the valley beneath the ruins if short of time.
Lake Titicaca
Just a half hour boat ride from the gateway town of Puno, the Uros are floating islands built of reeds. Although the "village" here is more of a cultural museum, you can still learn how life was lived on the waters of Tititcaca. The nearby islands of Taquile and Amantani have more permanent residents; discover the traditional dress and island farming techniques before enjoying a lunch of fresh lake trout.
Lima
Coastal Lima offers a glitzy contrast to the humbler highlands, with an up and coming foodie scene, clifftop parks and modern district of Miraflores showcasing a more contemporary side to Peru. There are colonial highlights too, however, including a cathedral and palaces conveniently located around the main Plaza de Armas. Don't miss the Gold Museum and the Museum of the Nation for a historical overview.
Sacred Valley
The high altitude Valle Sagrado runs from Cuzco to Machu Picchu, following the course of the Urubamba River, and part of the Inca Trail. Descend down ancient, terraced slopes to visit Pisac's hilltop ruins and huge craft market, or meet the women of traditional weaving cooperatives. Explore the ruins of Ollantaytambo's Inca fortress, never captured by the Spanish, and tuck into a traditional lunch.