Safaris in Botswana travel guide
Often described as one of Africa's last great wildernesses, Botswana is dominated by the sprawling Kalahari sands. Safaris are concentrated in the lush north – where wildlife thrives beside the rivers and marshes of Chobe and the iconic Okavango Delta. Here, the Big Five can be spotted from a safari vehicle, on foot or in traditional dugout canoes – depending on how intrepid you're feeling. With migration routes protected by massive transfrontier parks, this region is home to more elephants than anywhere else in Africa, plus some of the highest concentrations of lion, giraffe, hippo, wildebeest, buffalo – and over 450 birds. Lodges, bush camps and permanent tents sit amid the savannah – but Botswana is vast and visitors few; unlike many popular African safari parks, you'll have many of these reserves virtually to yourself.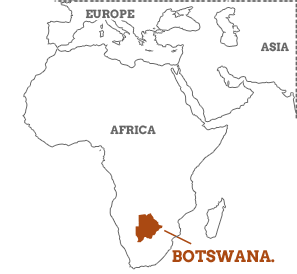 Rising to fame in Alexander McCall Smith's novels, Botswana is characterised as gentle, laid back and tame. Its people may be – but its vast wildernesses and epic wildlife experiences are anything but.

Travelling south, the seemingly endless desert – punctuated by salt pans, baobabs and rocky outcrops – comes to life during the rains, and antelope bound in with their babies. As waterholes shrink again, game clusters around these evaporating lifelines – a tantalising glimpse of desert life on the edge.
Plan your perfect wildlife trip with our safari holidays in Botswana travel guide.
Our Botswana safari Holidays
Is a Botswana safari holiday for you?
Go on a safari holiday in Botswana if…
... you're keen to get out of the car. Bush walks and mokoro canoe rides are possible throughout the private reserves.
... you want to meet the people who live alongside the animals. Walk with a Batswana guide around the delta, or take a walk with the San bushmen to get to grips with desert culture.
... you want to really spoil yourself. If you want to splash out for a honeymoon, anniversary or just a special treat, Botswana is one of Africa's most exclusive destinations with superb fly-in safari lodges, and private reserves meaning few other tourists.
... you've already been to Kruger, the Serengeti, the Masai Mara... Botswana is an entirely new African experience – wilder, vaster, more remote. It's like rediscovering Africa all over again.
Don't go on safari in Botswana if…
... you're travelling with very young children. Distances are long, temperatures are extreme, and there are age limits on game drives and bush walks. Wait til the kids are old enough to appreciate it.
... you're on a tiny budget. Botswana's high end tourism has kept numbers and development low – but means prices are often high.
... you want to do so on elephant back. Botswana is home to more wild elephant than any other nation – far better to enjoy them in their natural habitat.
... you want an easy self drive holiday. Unpaved roads, treacherous sand, long distances and expanses of – well – nothing, mean that Botswana is not ideal for a self drive trip – unless you're competent behind the wheel of a 4x4 and prepared to rough it for a couple of weeks. Otherwise – Namibia and South Africa are our top self drive destinations.
Our top Botswana safari Holiday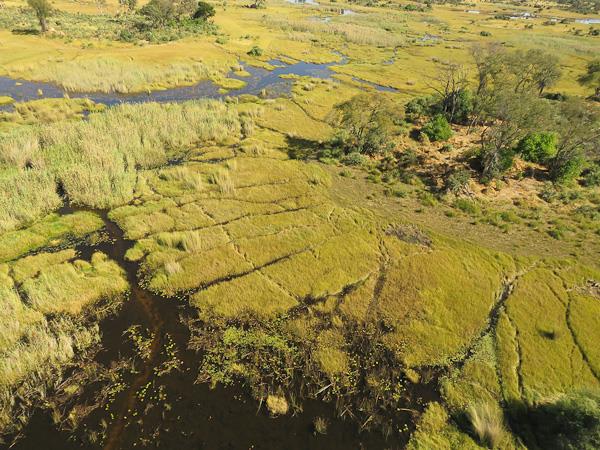 Botswana's premier game parks, Okavango Moremi Savuti Chobe
From
€1740

to

€1790
14 days
ex flights
Small group travel:
2021: 19 Dec, 26 Dec
2022: 23 Jan, 30 Jan, 13 Feb, 20 Feb, 27 Feb, 6 Mar, 20 Mar, 27 Mar, 3 Apr, 10 Apr, 17 Apr, 24 Apr, 1 May, 8 May, 15 May, 22 May, 29 May, 5 Jun, 19 Jun, 26 Jun, 10 Jul, 31 Jul, 14 Aug, 28 Aug, 4 Sep, 18 Sep, 25 Sep, 2 Oct, 16 Oct, 23 Oct, 6 Nov, 13 Nov, 20 Nov, 4 Dec, 11 Dec, 18 Dec, 25 Dec
If you'd like to chat about Botswana safari or need help finding a holiday to suit you we're very happy to help.

Where to go on a safari holiday in Botswana
Flying is the most practical way to get around Botswana. As well as being efficient, light aircraft trips from the gateway towns of Maun and Kasane also allow you to really comprehend the immensity of the Kalahari and the
Okavango Delta
. Certain regions can also be traversed by boat, with mokoro canoe rides common in the Delta. Overland tours do exist – often setting up camp along the way, and being entirely self sufficient with food and facilities. There is a LOT of driving involved, but you'll feel like the intrepid explorers of old – plus it's one of the more affordable ways to explore this high-end destination.
Central Kalahari Game Reserve
1. Central Kalahari Game Reserve
The CKGR is a seemingly endless stretch of grassland and classically sandy desert. At 52,800km2 it is the second largest game reserve in the world – and its size, combined with its utter remoteness and fledgling tourism, means you'll encounter few other visitors. The summer rains replenish the desert and herbivores such as springbok, gemsbok, wildebeest and hartebeest come to graze – with one eye out for hungry Kalahari lions.
2. Chobe National Park
Nourished by the Chobe and Linyanti Rivers, Chobe is Botswana's oldest national park, and boasts one of the highest concentrations of wildlife in the whole of Africa. Elephants – numbering over 50,000 – congregate along the riverbank during the dry winter months alongside thousands of buffalo. Big predators are commonly sighted here, along with giraffe, hippo and over 450 species of birds.
3. Linyanti & Savuti
The surreal Savuti Channel is a strange centrepiece; the bed can dry out for decades, leaving trees to flourish – before deep floods kill them off, leaving a strange tree cemetery. The Savuti Marsh is famed for its large predators, drawn here by huge herds of zebra and wildebeest. Remote Linyanti offers excellent game viewing along its riverbank – with swathes of intact forest further from the water's edge.
Makgadikgadi Pans Game Reserve
4. Makgadikgadi Pans Game Reserve
These enormous salt pans were once part of an even larger "super lake" – but today, water covers them only seasonally. The rains replenish the grass in Makgadikgadi, luring wildebeest, zebra and flamingoes into this surreal, salt desert, dotted with ancient baobabs. Kubu Island, in the middle of a blindingly white pan, is a sacred spot for local communities; concentric dry stone walls hint at its ancient inhabitants.
5. Moremi Game Reserve
The Okavango Delta's only national protected area, Moremi shelters a fantastic variety of wildlife in its islands, floodplains, grassland and forests – including the Big Five, thanks to the recent reintroduction of rhino. Moremi was originally established by local BaTawana to protect the land from hunters and farmers; their success is evident in the reserve's unspoiled ecosystems and well controlled tourism.
6. Okavango Delta
This immense oasis literally pours life into Botswana's parched Kalahari Desert. 122 species of mammals live here – including the Big Five – along with over 400 species of birds. There are numerous reserves, lodges and camps; float past giraffes, elephants, warthogs and lions on a dugout mokoro canoe, or join a local community guide for a bush walk, and gain a unique insider's perspective.
More about Botswana safari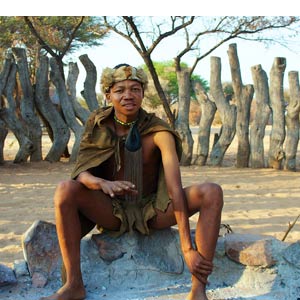 Our climate chart and travel guide help you decide the best time to go on safari in Botswana - with September and October providing peak months for game viewing - and for heat.