Tanzania safari holidays guide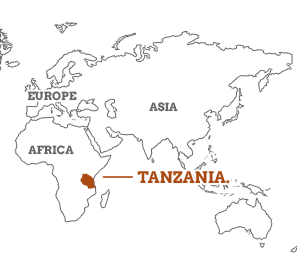 The Great Migration lures more than just tourists. Vultures spiral in the skies, crocodiles line the riverbanks, lions prowl the sidelines. This is nature at its harshest – and most thrilling. But there is much more to a safari in Tanzania than the thundering of wildebeest hooves. The sprawling Serengeti shelters wildlife of all shapes and sizes; take a guided bush walk with a Maasai guide to experience the savannah from a different perspective. Nearby, the Ngorongoro Crater is a bowlful of the Big Five, while the incomprehensibly vast parks of the south receive just a handful of visitors – despite the abundant wildlife.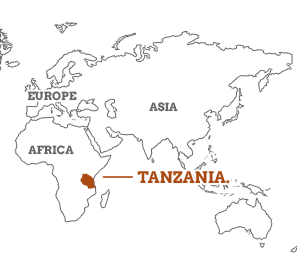 This epic East African nation is far wilder than South Africa, with a far greater sense of wilderness.

It has some of the world's most exclusive lodges, particularly in the south – but these are balanced out by accessible campsites and lodges in the north. Additionally, the migration takes place virtually year round –moving into Kenya for just a few short weeks. More unusually, the Rift Valley has carved a series of lakes into the landscape – meaning hippos, flamingos and crocodiles are in their element; cruise past them on a boat safari for the ultimate relaxing wildlife experience. Read more in our Tanzania safari holidays guide.
Our Tanzania safari Holidays
Is a Tanzania safari holiday for you?
Go on safari in Tanzania if…
… you want to see Africa's greatest wildlife spectacle. The Great Wildebeest Migration can be see virtually all year round in northern Tanzania, with over 1.5 million wildebeest plus zebra and gazelles.
… you want to see tree climbing lions. They only inhabit a couple of tiny areas in Africa – one of them is Lake Manyara.
… you want to get away from it all. Selous Game Reserve is huger than the Serengeti, yet with just a handful of lodges and visitors. Ruaha is even more remote and unspoiled – yet the wildlife is abundant in both.
… you're travelling with children. Tailor made family tours are a wonderful experience.
Don't go on safari in Tanzania if…
… you want to go off road. In Kenya's Masai Mara you can, in Manyara and the Serengeti you can't. … you want a self-drive holiday. You can join a small group tour or book a private driver and vehicle – but if you want to drive, best head to South Africa or Namibia for your safari. … you want a tribal African experience. You can take a bush walk with a Maasai guide in the north and discover the Swahili culture of the coast – but be aware that clichéd "meet the tribe" experiences may well be inauthentic and exploitative – particularly if they involve the marginalised Hadzabe people.
Our top Tanzania safari Holiday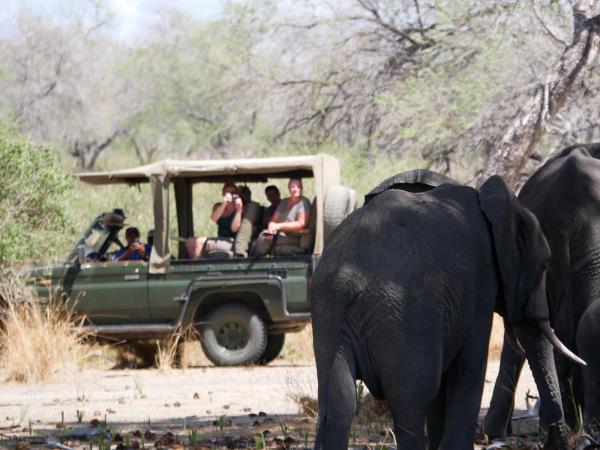 Off-the-beaten track safari experiences & paradise beaches
From
£2450
10 days
ex flights
Tailor made:
This trip can be tailor made throughout the year to suit your requirements
If you'd like to chat about Tanzania safari or need help finding a holiday to suit you we're very happy to help.

Where to go on a Tanzania safari
Northern Tanzania is a one-stop-shop for safari experiences, boasting the Great Wildebeest Migration, the Serengeti, the Ngorongoro Crater and classic Maasai culture. It's brilliant for first-time safari goers with abundant lodges to suit tastes and budgets, and it's easy to get around, meaning you won't need to look into costly flights. It's also convenient if you're heading to Kilimanjaro – or on into Kenya. However, if you're looking for something a bit more special, consider heading south. Flying is a must to get to Selous or Ruaha, and lodges are few and far between – so you'll have these vast game parks virtually all to yourself. You can also take boat cruises on the river as a tranquil way of viewing wildlife.
1. Camping
Luxury lodges are wonderful, but nothing quite beats being separated from the bush and the wildlife by just a sheet of canvas. You'll be surrounded by the sounds and smells of the savannah – a temporary guest in the home of the Big Five. Permanent camps offer more comfort and facilities; temporary camps offer a sense of freedom and a real wilderness experience.
2. The Great Migration
The highlight of any safari in Tanzania, the Great Migration sees millions of animals stampeding across the savannah while predators and scavengers seek out a tasty meal. The most thrilling moment is the dramatic Mara River crossing – but if you're not travelling from June-September you can see them elsewhere in the Serengeti at this time.
3. Ngorongoro Crater
Some 30,000 animals live in this ancient crater, a 25km-wide bowlful of African wildlife. It's one of the best spots in Tanzania to see the rare black rhino as well as leopards and huge bull elephants. Ngorongoro is a self-contained ecosystem, so the wildlife can be seen year-round. You can camp on the rim of the crater, but bring warm layers!
4. Ruaha National Park
One of the most remote and magical national parks in Tanzania, Ruaha is Africa as it used to be – untouched by humans, with the smallest scattering of tourists, even in peak season. But those who make it this far are rewarded with sightings of fierce predators including lions and hyenas, as well as huge herds of elephant who thrive in this vast wilderness.
5. Selous Game Reserve
At over 50,000 km2, Tanzania's largest protected area dwarfs the Serengeti, yet receives just a handful of the visitors. No permanent structures are permitted within the reserve, which was declared a UNESCO reserve in the 1980s. Wildlife lives here in vast numbers, including the rare African wild dog. Take a cruise on Lake Tagalala to get up close to crocs and hippos.
6. Serengeti National Park
The famous backdrop for the Great Migration – during which more than a million wildebeest, zebras and gazelles thunder across the plains in search of grass – the Serengeti needs almost no introduction. Tanzania's oldest park is an easy safari destination – it has camps and lodges to suit all tastes and budgets, Big Five game drives and thrilling bush walks.
More about Tanzania safari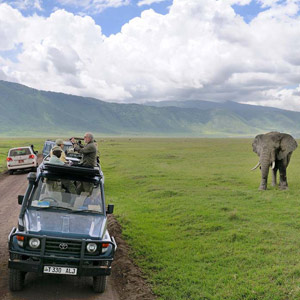 The best time to go on safari in Tanzania is any time outside of the March to early May rains.