Best time to go on safari in Tanzania

The worst time to visit Tanzania is during the March-early May rains, when wildlife disperses. Other than that… take your pick.

The best time to go on safari in Tanzania varies for each traveller. Unlike in Kenya, the Great Migration can be seen during most of the year somewhere in Tanzania – though you'll need to travel in June-Sep to catch the famous Mara River crossing. Avoid the school holidays if you are able; there are fewer crowds. The south is never crowded though; the few lodges are dispersed, so even at peak times you'll feel alone. Jan-Feb is a lovely time after the short Nov-Dec rainy season; the landscape is greener and there are baby animals – plus rates may be lower.
Our Tanzania safari Holidays
Tanzania safari travel advice
Visiting the Ngorongoro Crater
Visiting the Ngorongoro Crater
Amanda Marks, from our supplier Tribes Travel, shares her advice on safaris in Tanzania:

"Some people think the crater can be overrated, but really that's to do with having the wrong expectations. Some people go in there and aren't expecting the hundreds and hundreds of vehicles – so they can be disappointed, as they're up against a lot of other people seeing the wildlife. But it's down to the guides as well. If our guides go into the crater and see a huddle of cars around a leopard, they won't go there. But most other guides will join the fray –which in my opinion is a horrible experience. So you have to understand that the crater is actually quite busy."
Enjoying the migration
Andrew Appleyard, from our supplier Exodus, shares Tanzania safari travel advice on his favourite way to watch wildlife:
"It is incredible to see the huge migrations lines. When I led one of my last safaris down there we saw the Big Five within a few hours and so I asked the group what they wanted to do. They asked me "what would you do?" I said I'd park the vehicle up in the middle of the migration, turn the engine off and sit there for two or three hours and just watch it pass. I'd also ban photography for an hour. Too many people just shoot Africa through a lens and come back with 7,000 images – but don't actually just sit there and take it all in. So I make everyone put their cameras down and sit there and watch it with their engines off."
Best time to go on safari in Tanzania?
Best time to go on safari in Tanzania?
Amanda Marks, from our supplier Tribes Travel, explains why the best time to visit Tanzania may not be when you think it is:
"The Great Migration moves constantly so you have it from December to March in the southern Serengeti – you can find the wildlife there quite easily. They tend to give birth at the beginning of the year, then move north and west, though they are more spread out so it's not such a spectacle – but you can still find them. Then from July to October they are in Kenya, but they are also in the very north of the Serengeti, which is just as good a place to see the migration."
Our top Tanzania safari Holiday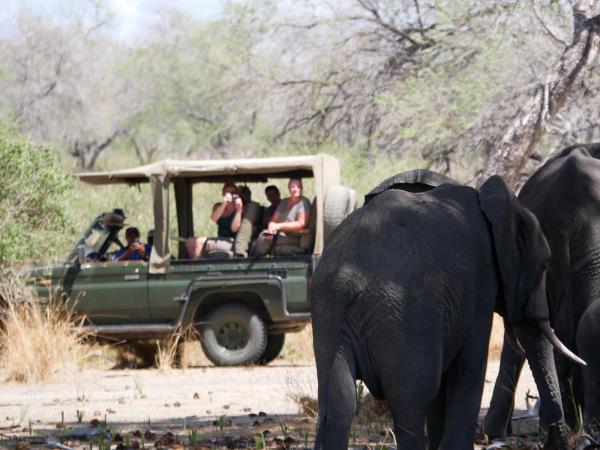 Off-the-beaten track safari experiences & paradise beaches
From £2450 10 days ex flights
Tailor made:
This trip can be tailor made throughout the year to suit your requirements
If you'd like to chat about Tanzania safari or need help finding a holiday to suit you we're very happy to help.

At Responsible Travel, we think the best people to advise our travellers are often... other travellers. They always return from our tours with packing tips, weather reports, ideas about what to do - and opinions about what not to.

We have selected some of the most useful Tanzania safari travel tips that our guests have provided over the years to help you make the very most of your holiday - and the space inside your suitcase.

We went in December and the scenery was really beautiful because it rained a bit once in a while. It was nice and green, but was extremely humid and hot. If you cannot stand this very well, it's probably best to go in another season.

Aim to enjoy every part of the holiday, whether it is the flight in a prop plane and landing on an air strip with elephants and giraffes standing to on either side (or in the middle), or hundreds of hairy caterpillars in procession. Big or small, take it all in... Don't worry about dressing up for travel or evening meals, and forget make-up and hair styling too. I would also recommend taking a travel washing line and biodegradable washing liquid… the clothes dry quickly. - Joanne Davenport

Read itinerary carefully and be prepared for long, dusty truck journeys fondly referred to as having an "African massage" as roads are very bumpy and more craters than hard road. Perhaps choose a holiday which centres at one place for 2-3 days and journey out from that centre. - Lesley Halliday

It's a different world and if you want total relaxation and comfort, safaris aren't for you. However if you can put up with insect bites and a sore bottom then you will see some truly awesome sights. We think our holiday was well worth the money as we knew we were supporting local people and eco projects. That's what makes this holiday unique. - Clare Hewitt

Buy on the local market (if you plan to donate to a school or community, buy the supplies locally to support the community rather than bringing them from home).

If you go during the dry season be prepared for dust on a grand scale! Having said that what you are seeing and doing overrides any discomfort. Don't forget your lipsalve and hair conditioner as the air is very dry! - Linda de Zilva

Our children (13 and 15) got as much out of meeting the local people in towns and villages as they did from seeing the vast array of wildlife. Now they realise you really can make do on a minimum of possessions and things can be fixed (in very inventive ways), not thrown away when they break; a life changing experience for them. - Graham Botwright
More about Tanzania safari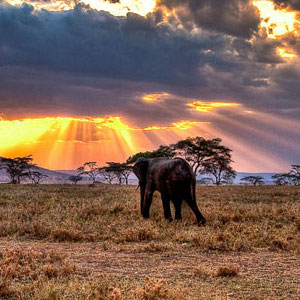 In our safaris in Tanzania travel guide, we discuss when and where to see the wildebeest migration, bushwalking with a Maasai guide, Big Five game safaris in the Ngorongoro Crater and the little explored game reserves of the south. We share our thoughts on whether or not a Tanzania safari is right for you, and our interactive map will help you decide where to go on your Tanzania safari holiday.