How to charter a yacht for a holiday
---
When it comes to a sailing holiday, the ultimate tailor made option is to charter a boat yourself and set sail on a trip customised to your every need and interest. This is the most exclusive way to sail: more personal and bespoke than a small group sailing holiday and far more intimate than a small ship cruise. It's private, perfectly matched to your interests and – there's no way to sugar this pill – pricey. But hey, no one's expecting you to make this your annual holiday of choice and yes, it is worth the money.
The benefits of chartering a boat
---
When you charter a boat, the same benefits of small group sailing exist. This is an environmentally responsible way to travel, reliant for the most part on wind power, with emphasis placed on local exploration of islands, ports and coastlines. Sailing yachts and clippers are powerful enough to cruise at a good speed, so you see lots of scenery, but small enough to anchor in remote and beautiful places that larger passenger ships can't access.
The significant difference is that the boat is yours, all yours! We might teach our kids that 'sharing's caring', but as an adult, it isn't half great sometimes to do things on your own terms. That's what chartering a boat is all about. Unlike the vast majority of sailing holidays on Responsible Travel, which involve setting sail with a small group of other likeminded travellers, chartering a boat allows you to travel with your significant other (it's a lovely honeymoon option) or a select group of friends or family members. It's a very special, very personal experience.
The small group model of sailing holiday is rightfully popular, and most people who join one come back with a band of new best mates, but chartering instantly removes any anxiety over sharing the compact confines of a ship with strangers. It also gives you incredible freedom to plan the sailing adventure you want. All small group sailing trips are flexible up to a point, taking into account weather conditions plus the preferences of the travellers on board, but a private charter is fully and completely flexible.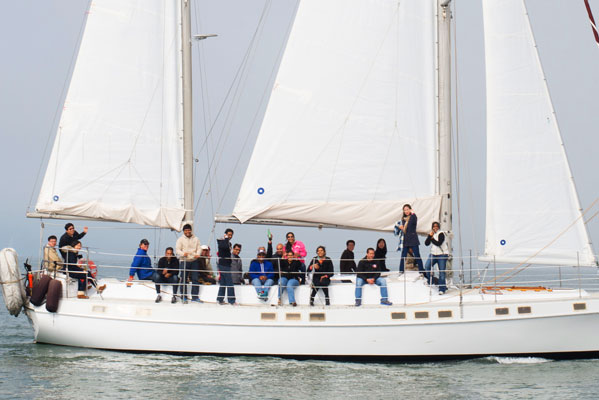 First up, you can usually choose how long you sail for – five days, a week, longer. You say where and what, too: which islands you visit or bays you moor in; whether you dive or kayak, trek to a monastery or barbecue on the beach. There will be optional extras to book, from taking a historical tour in Cuba to joining a sea eagle safari in Scotland. On a more micro level, you have control over details like when you eat lunch or get up, without risking wrecking a group dynamic or pre-established schedule.
Most boat charter holidays will have a suggested itinerary that takes in local highlights, but working out precisely where you sail is like eating at a buffet rather than ordering the set menu – a little of this, a sprinkle of that, the chance to linger over the sweet stuff or grab a helping of something delicious that's caught your eye. Basically, there's ample opportunity to tailor, both before departure
and
once on board. You'll always be at the mercy of wind, weather and tides, but the shape of each day is often pretty organic, based on a dialogue between you and the skipper.
Where in the world can I charter a boat?
---
Private charters set sail in destinations around the world. Some offer a luxury, exclusive experience within a popular and well established sailing region, such as Greece, Croatia or the Virgin Islands. Others travel to remote places where small group organised sailing holidays simply don't venture, such as the far north of Norway.
What does a private charter include?
---
For starters, you're getting sole use of a seafaring vessel. Most private charters usually accommodate up to eight passengers, but some have space for a couple only. The type of vessel varies, too, and it's not all
Howard's Way
, either. In Scotland, for instance, you can charter a traditional, wooden 16m ketch or a sturdy small ship, 25m long and originally built to navigate the Norwegian fjords. In Croatia, take to the waves in sailing yacht, and in northern Norway ply the waters in an utterly romantic two-masted clipper with seven sails.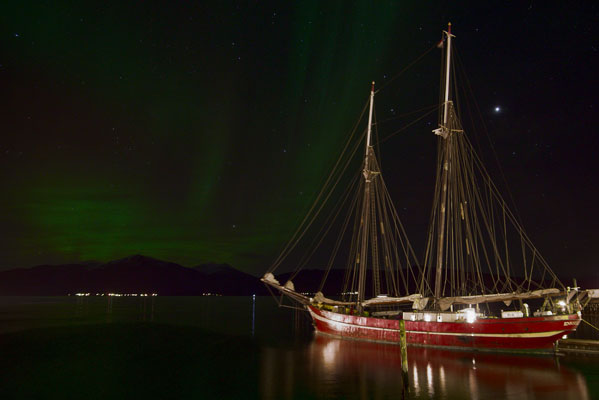 The inclusions on a private charter vary from boat to boat, and location to location, but breakfast and lunch are typically served, cooked for you by the on board chef, with the chance to eat in local restaurants onshore in the evening. If you're heading way off the charts, full board catering is the norm. In northern Norway, for example, you'll be eating freshly caught fish and shellfish, lots of local reindeer, plus treats such as cloudberries, which you can pick when on land. Some charters include alcohol, too. There may be use of sea kayaks, snorkelling equipment, paddle boards and dinghies. There will be a RIB or tender to get you to land. Cabins are generally designed to sleep two people, but there is usually comfortable communal space, a good sized deck possibly with hammocks, a cockpit with a barbecue (for warm climate voyages) or cosy saloons (for chillier ones).
Crew or no crew?
---
Although it's possible for anyone with sufficient sailing experience to charter a yacht without a crew and simply set sail, all the charters available on Responsible Travel are crewed. For crew, read a skipper and a cook-cum-first mate. That's usually it. This isn't the Royal Navy after all.

There are so many pluses to taking a crewed charter. Obviously, it means anyone can do it – no experience of sailing is necessary – but it also means you have an expert skipper at the helm. He or she is an experienced sailor, able to read the seas and the weather and keep you safe, but also a fount of knowledge, who knows the region you're sailing around intimately. You'll get to sail to places many people never see, from sea or land, learning about the stories, wildlife and culture associated with each. In Croatia or Greece, you'll enjoy swimming in secluded bays, meandering through tiny old villages, or simply sipping wine on the deck as the grill sizzles with the catch of the day. In Norway, your skipper will sail you past vast bird colonies, anchoring in secret coves or remote fishing villages, and in Western Scotland, you'll be steered into narrow sea lochs in search of otters or anchor in the shadow of the mighty Cuillin mountains.

As a passenger, you're free to enjoy a perfect mix of relaxation and exploration, messing about on the water, spending time on land or simply watching the scenery glide by. And although it doesn't matter if you've never set foot on a boat before, you're always welcome and, on larger vessels, even encouraged, to muck in with the business of sailing itself – navigating, steering and hoisting sails.
Hello.
If you'd like to chat about sailing or need help finding a holiday to suit you we're very happy to help.
Rosy & team

01273 823 700