Sailing holidays in Croatia
---
A hard to resist combination of clear seas, myriad pretty islands, quiet coves and historic ports makes Croatia's coast a perfect, and rightfully popular, destination for a sailing holiday. Exploring here by sail boat ticks a huge number of holiday boxes.

In terms of being an authentic travel experience, it's way up there. A yacht or catamaran can moor up at the smallest harbours and coves, giving privileged access to undeveloped islands, remote beaches and little villages where the welcome is warm and the skipper knows the best restaurants. It's also a responsible way to travel, with the boat reliant predominantly on wind power to travel.
Sailing is an intergenerational winner, too, delighting young and old. It's the perfect blend of discovery, activity and utter relaxation. An ever changing landscape and range of activities keeps teens engaged, while rest-hungry adults can laze on deck with a book, explore, eat, zone out, zone in again – as required.

There's plenty of opportunity to go ashore, to walk, cycle or simply sip a coffee in a quiet village cafe, and you're able to really relish the sea, too, which in Croatia means turquoise waters that are so delightfully warm and clear that swimming seems reinvented as the most luxurious thing you can do, ever.

There is also snorkelling, kayaking and paddle boarding to enjoy, all from the ship, all offering new ways to engage with Croatia's unique coastal life. In addition, you might see dolphins, you will see sunsets, you won't have WiFi. What's not to like?
What does a sailing holiday in Croatia entail?
---
There are plenty of week-long sailing trips available, but it's also possible to take a four day, three night break. If you've never sailed before, this is a great introduction to this style of holiday and, since Croatia boasts so many beautiful islands, so close to shore, there's no compromise on what you'll be seeing and experiencing.
It's also possible to take a land based sailing holiday, with accommodation in a villa on a single island and days spent sailing out on a motor yacht, which is nippy enough to access lots of different islands.
The vessel on a sailing holiday is typically a modern, comfortable yacht or catamaran for up to 10 passengers, with plenty of deck space and good sailing performance. It's a real sailing vessel, though, so sleeping quarters are tight, with twin or double cabins and shared bathrooms.
When there is a mixed group of people joining the boat, rooms will be allocated by the skipper, with no pre-booking possible, and solo travellers are allocated a room to share with a traveller of the same gender which, in some cases, may mean sharing a double.
There may be a restriction on how much luggage you can bring, too. Don't panic though – a Croatia sailing holiday is about life on deck, on the water and on the islands you're visiting. The cabin is just for crashing out in each night.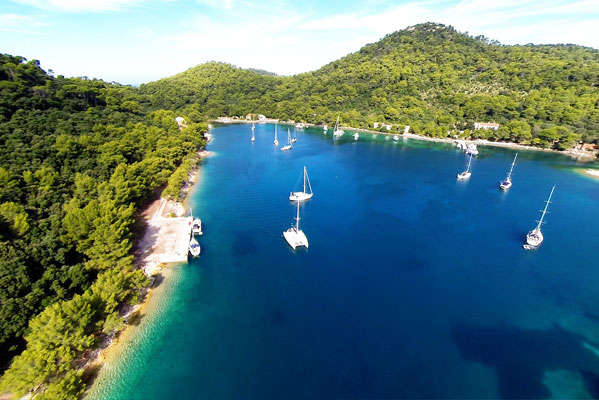 The crew usually consists of a skipper and perhaps a guide, too, who knows the area intimately and can tip you off about the best snorkelling spots or quiet cafes. Most sailing holidays are small group departures, so you'll be mixing with new people, who typically and very quickly become new friends.
Early May to late October is sailing season in Croatia, with plenty of sun. Remember that July and August can really cook up, hitting 40°C sometimes, which makes land based activities such as hiking and cycling unpleasantly sweaty or even impossible.
Sailing & small ship cruising: what's the difference?
---
Size is the key difference. A small ship cruise liner will accommodate 40 people max, but sailing boats typically take no more than eight or 10 passengers. Sailing is a far more intimate experience, and, with passenger numbers so limited, you can opt to book a boat out with your best friends and their children and, in this way, transform a sailing holiday into more like a private charter.
Space is limited on a sailing holiday, with both cabins and communal space more compact than on a small ship cruise, no ensuites and often no air con.
Sailing holidays also offer greater flexibility than a small ship cruise. There will be a suggested itinerary, but it's adaptable according to the group's interests and preferences, although it will be at the mercy of wind and weather, too.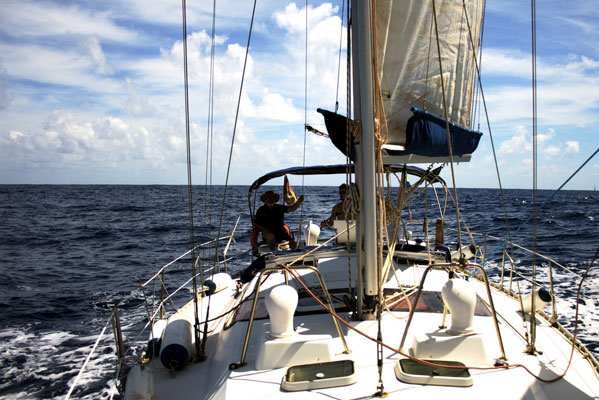 There may be a participatory element on a sailing holiday, which you won't find on a small ship cruise, but this varies, so be sure to ask. If the vibe is very 'all hands on deck', swotting up on maritime lingo before embarking is helpful if you're a novice sailor.
You might be expected to shop for local produce which the whole group prepares and eats together on board. You may even take turns to clean the boat. On other sailing holidays there are no requirements beyond simply enjoying yourself. Breakfast is served for you, and you're free to eat out for lunch and dinner – a great way to discover local food and support the islands' economies.
Where do sailing holidays take place?
---
Short sailing breaks of around four days stick to the pretty Elaphiti Islands, all of which are less than an hour from Dubrovnik. They have a wonderful mix of pine forests, sandy beaches, traditional stone houses and fishing villages as well as plenty of ancient paths to trek or bike along.
From the Elaphiti Islands, it's a short hop to the peaceful Peljesac peninsula on the mainland, too. It's one of the most famous wine making regions in Croatia, home to vast vineyards, salt and oyster farms, quiet towns, narrow streets and hidden beaches.
Longer holidays of a week explore the Elaphiti islands, before pushing further north to take in Hvar, Vis and Brac, before ending in Split. You can also explore the Zadar archipelago on the northern Dalmatian coast, taking in the ancient cities of Zadar and Sibenik, and Telascica National Park, sailing between the islands and stopping in remote bays for swimming and exploring the countryside.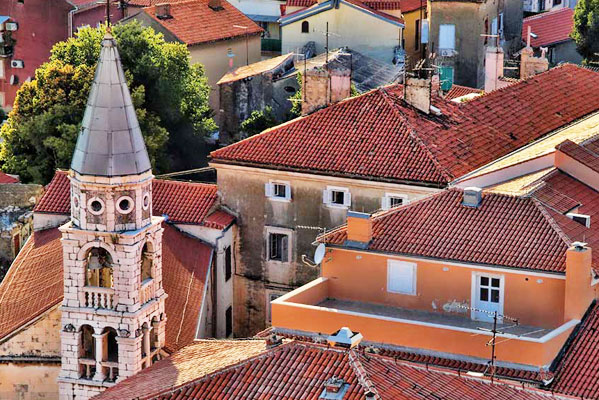 Our travellers explain the appeal of sailing in Croatia
---
"From the incredibly beautiful swimming spots to the quaint villages we visited, it was incredible. The food was local and outstanding. The skipper knew all the best spots and just where to take us." –
Lisa Sexauer
"The most memorable part of the holiday was just sailing the Adriatic in a catamaran with the best guide and skipper...also the funniest group and scrumptious breakfasts. Full of fun and laughs...made new friends... loved our guide and skipper... had good weather which helped... saw beautiful natural and historical sites and were treated so well." –
Judith Cahoon
"There was so much to do and see and all the equipment was provided so there was plenty of choice. If we wanted to go cycling instead of sea kayaking, it was so easy to change, this meant the holiday was much relaxed and felt more personal than having to conform to the needs of a wider group.
We often ate with local families and the food was amazing – very fresh (just from the garden or sea), wonderfully cooked and often with wine that they had grown in their own vineyards. I think the real highlight was seeing the pods of dolphins play near our boat." –
Debbie Maitland