Zeleno Pleso hut was very special, the setting was out of this world, I thought I was dreaming!
(more)
Ilze Henderson
Dog sledding and the hike up to the hut were very exciting activities but I would say that all organised activities were great. We all throughly enjoyed it! I really rate our guide Dana. She looked after us very well, and helped with every detail! I will miss her!
(more)
Alicia Moreno
The whole thing was excellent. My children loved learning to ski and the dog sledding, but I think my favorite was the winter walk on New Years day.
(more)
Paula Stevens
Memorable parts?
Hiking, rafting, cycling was incredible. The guide was friendly and supportive, interesting to listen to. Great company in general.
Tips?
Very good and reliable company. Always ready to help.
Local benefits?
Overall rating?
10/10 amazing experience
(more)
Polina Koshevaya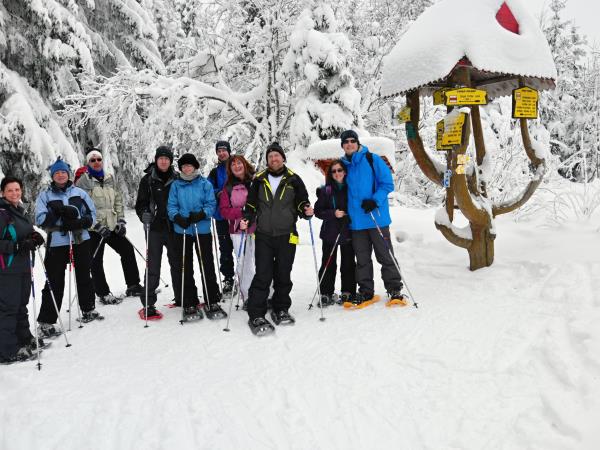 From
€860
excluding flights
Memorable parts?
The beautiful snowfall on the last day - it clothed the trees and mountains in a thick covering of pristine beauty. Magical. The food was also a highlight. Every restaurant we are in was lovely, and served delicious Slovakian food. Every meal was a delight. The friendship we established with our fellow traveller from Germany.
Tips?
Leave your technology behind, and enjoy life the way it should be lived. And if you are a cat lover, go down near the train station...
(more)
Jane Edmondson