Small group walking holidays
---
Families
It can sometimes be a hard sell persuading children to go on a walking holiday. However, throw in a safari camp, a donkey to carry your bags, a mountain yurt or a swim at the end of each day and they start to warm to the idea. And if you get a walking guide who knows exactly how to get young people interested in landscape, wildlife and all the natural adventures that await, your holiday is made. It takes the pressure off a family to walk as a group too, as the children often make new pals, leaving adults to walk in much needed peace for a while too. Small group walking holidays are also perfect for mixed generational groups and single parents.
Walking holiday advice for families
---
RESPONSIBLETRAVEL.COM ASKS THE EXPERTS
Jonny Bealby, founder of our leading supplier Wild Frontiers, gives his advice on small group walking holidays for families: Donít overstretch yourself on a family walking holiday, especially in remote parts of the world. Some children are great and can walk as far as the parents can, depending on age of course. But in general, it is better from a safety point of view to aim low and achieve, than aim high and not achieve. Because not achieving, in some of these places, can cause you some quite serious problems.
Melanie McAnaw, walking holiday expert from our supplier, Headwater: We would recommend our single centre holidays for families. These are great because youíre based in one hotel and can enjoy lots of other activities as well as the great walking routes. Or go for a combination activity holiday, such as our Dordogne or Austrian holidays,that combine walking with cycling and canoeing.

Hello.
If you'd like to chat about small group holidays or need help finding a holiday to suit you we're very happy to help.
Rosy & team.
01273 823 700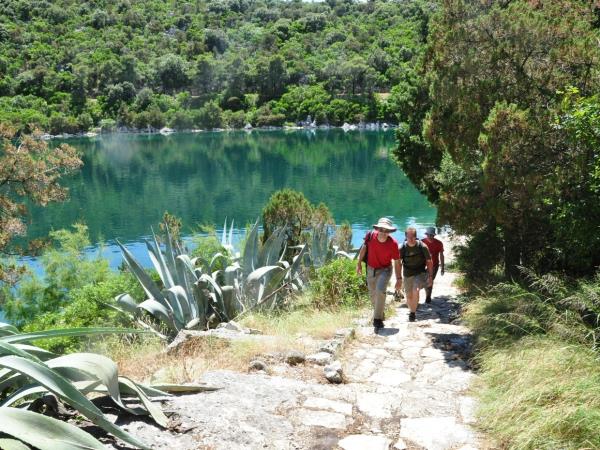 Walking holiday in Dubrovnik and islands in Croatia
From
Ä670
8 Days
ex flights