Port Lincoln & the Eyre Peninsula, South Australia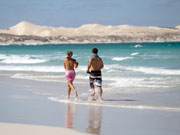 A word to sum up Eyre Peninsula? Raw. This is big, tough, out-there country with a coast that can make your hair curl. It's home to adventure and discovery, the place to come when you think you've seen it all.
Sorry to give you another size analogy, but this is another part of South Australia that could easily suck up a whole holiday, such is its size and diversity. The word 'peninsula' might make you think of a skinny leg of land, but Eyre is a huge shark's tooth of old, uplifted country that's bigger than Switzerland.
It's skirted by a thousand miles of cliffs and beaches and wild seas that harbour greater marine biodiversity that the Barrier Reef. To the north are the Gawler Ranges, some 1.5 billion years old and home to scenery and stories that remain a surprise even to South Australians.
It all starts here…
At Del Giorno's café, overlooking the wide foreshore of Port Lincoln. Admire the calm waters of Boston Bay, the green headlands and the bizarre architecture of the massive grain loading operation. Then ask chef Chris Bundy for a 'Taste of Eyre'.
Five-star platters will arrive for very little outlay, including Coffin Bay oysters, some local yellowtail sashimi, the world's finest calamari (squid) and if in season, local scallops done in signature style.
Most importantly, there will also be slices of Southern Bluefin Tuna.
The Southern Bluefin grows to 200kg and is hugely prized for its firm flesh, especially by the Japanese. In the 1980s, the then sleepy fishing town of Port Lincoln woke up to the potential of this fast and furious fish, and began pioneering some unusual farming practices.
'Ranching' tuna put the place on the map – and made multi-multi millionaires out of ordinary fishermen who still live in the town today. It also contributed to the slow renaissance of the foreshore cafes and hotels, as well as the Port Lincoln Marina, home to the southern Hemisphere's largest commercial fleet and a very lively hotel.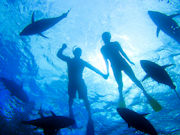 After tasting the tuna sensation, you can join one of two operations that will take you out to a tuna pond. A pond with some 2000 fast-swimming tuna is worth around $2m. After seeing and hearing about the remarkable farming process it's time to jump into the water.
You read that correctly. Watch out: tuna are big and they're fast.
Diving with sharks, seals, dolphins and giant cuttlefish
Yup, all here on Eyre (see under our
bucket list
).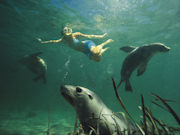 There are three operations visiting the great whites, two of them offering day trips out of Lincoln.
Baird Bay – home to the dolphin/sea lion experience – is about three hours drive north of Lincoln and operated by one group, Baird Bay Ocean Eco Experience. You can also swim with sea lions out of Lincoln with Adventure Bay Charters.
The shallow waters off Whyalla are visited between May and August by thousands of giant cuttlefish. The world's largest species grows to two feet and rather kindly put on dazzling displays of colour. Whyalla Diving Services can help you enjoy.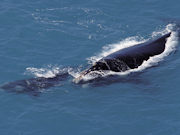 From May to October, you'll also see migrating whales – mostly Southern Rights and Humpbacks – off the southern part of the peninsula.
Vines with a view
Some of the prettiest wineries have been hard at work on the coast, including Boston Bay Wines and Delacolline Estate. You can savour the smell of the sea as you taste their vintages…
The coast that keeps on giving
If you haven't got the months – years – it would take to explore Eyre's thousand miles of coastline (most of it offering soaring cliffs and white sand beaches) then head for Coffin Bay National Park.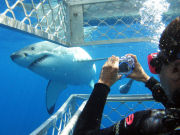 The 60,000 acres pokes out into the brutally big Southern Ocean to offer a classic slice of eye-searing scenery including rugged headland, huge surf, secluded coves, quiet swimming beaches, soaring dunes, wild walking trails, remote campsites and five-star fishing.
The town of Coffin Bay is in a remarkably sanguine spot that's as sheltered and tame as the park is wild and woolly. It's also where you can try celebrated oysters that are shipped to gourmet restaurants all over Australia.
Ancient ranges off the beaten track
The Gawler Ranges National Park is some 300,000 acres of low hills, salt lake, ancient river beds, semi-desert and flourishing Australian wildlife. As you drive its tracks, you may get the feeling that you're pioneering and with good reason: this is a wilderness that's yet to be properly discovered.
The ranges are 1.5 billion years old. Fingers of rock – 'organ pipes' – are found among the hills, gullies and gorges, some of them with seasonal streams that are frequented by kangaroos, wallabies and emus. Poignant settler ruins are dotted around, open to visitors and remarkably well preserved.
You can camp throughout the park, but for a little luxury in the wilderness, try Kangaluna Camp – an innovative four-star retreat, modelled on luxury safari camps and hosted by people who really know the area.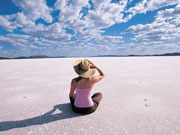 You'll sleep in carefully-designed tented platforms with ensuite bathrooms and eat in the camp's open-sided dining area. For something really different, try their new 'Swagon', a 100-year old dray wagon, beautifully appointed with double mattress and rugs and perfect for watching comets streaking across the night sky.
On day safaris you'll encounter the area's beautiful painted rocks, the view from The Sturts, the huge Pindappa 'wave rock' granite formation and the blinding white flats of Lake Gairdner.
Would you like salt?
It's possibly the world's longest drive to 'go and get fish and chips' and probably the most rewarding. Take to Eyre Peninsula's self-drive Seafood and Aquaculture Trail to savour the flavours, meet the makers and hear their stories. Trail stops include: Whyalla (barramundi, Murray cod), Cowell (oysters); Arno Bay (tuna and kingfish breeding); Port Lincoln (tuna); Coffin Bay (oysters) Elliston (crayfish) and Streaky Bay (oysters, whiting, abalone, blue swimmer crabs).
How about catching your own? If you've ever dreamed of going after the big game fish, now's your chance. Beginners can join operators like Triple Bay Charters and Why Not Fishing Charters out of Lincoln which takes trips into deep waters for the like of kingfish, samson fish and of course, bluefin tuna.
Let someone pull it all together
When a region is this big, it can help to have someone with a little local knowledge, a few secrets up their sleeves and a comfortable 4WD.
Craig 'Hassie' Haslam runs Nullarbor Traveller and offers a range of tours for all budgets. These tours cover huge distances from one side of the peninsula to the other (many of them start in Adelaide), bringing together Eyre's most famous spots like Port Lincoln and Baird Bay, all the finest seafood and some of Eyre's lesser known secrets. (He recently showed us 50m-deep asteroid pits on a local farmer's land – and we'd sure never heard of them!)

See all
South Australia suggested itineraries
Responsible Travel would like to thank the South Australia tourist board for their sponsorship of this guide