Food festivals & events
---
CELEBRATING SOUTH DOWNS PRODUCE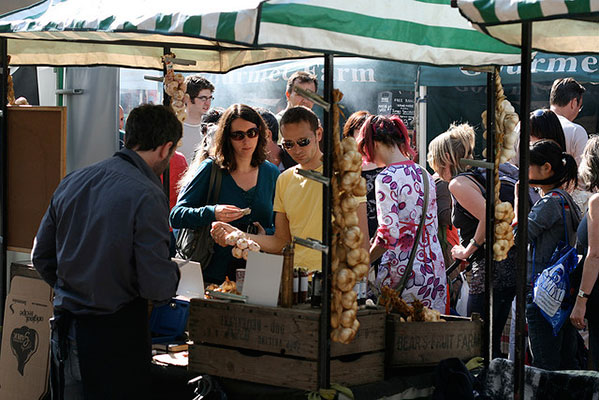 Hampshire Food Festival is a one month long foodie fiesta, celebrating the plethora or producers the South Downs have to offer. With farm tours, local food-themed festival menus, hands-on cookery, chocolate and jam-making workshops, butchery master classes, brewery tours, vineyard tours and wine tasting, cookery demonstrations, barbecues, lavender farm walks, lavender chocolate-making and lavender teas, an amateur chef competition, bakery and fish filleting demos, food and farm festivals, farmers' markets and more.
Winchester Cathedral Harvest Festival
celebrates the food and farming heritage of its region at this important time of year for farmers. At the beginning of October, they host a farmers' market in the tree lined street leading up to the Cathedral, a mobile farm, children's activities, displays, craft demonstrations and a programme of musical entertainment - all taking place in the Cathedral Close. There will be free entry into the Cathedral throughout the Festival as well as a Harvest Service.
Brighton Food Festival
runs twice a year, at Easter and in September. It is a typically buzzy Brighton affair and if you take the train or bus direct to Brighton, you can gorge gourmet style all morning and then hit the hills of the South Downs to walk it off in the afternoon. There is also a Brighton Foodies Festival in May.
Horsham Food and Drink Festival
is a celebration of local produce throughout the month of September. There is plenty of local beer around here, so all the more reason to leave the car at home for this one and
take the train to Horsham
.
Lewes OctoberFeast
was created by food loving Lewesians, and it takes place at the end of September into the first week of October. A truly wonderful, local event.
Steyning Food and Drink Festival
is a month long feast prepared by the gourmet greats of Steyning, Bramber, Ashurst, Wiston and Edburton every September. With hedgerow workshops, a pub and breweries walk and a safari supper as just a few examples of their impressive programme, check out the full selection
here
. Take on the walking trails around Steyning, as detailed in the
South Downs National Park Discovery Map
and your visit is complete. And last, but certainly not least,
Arundel Food Festival
takes place week 19 October, is a wonderful community run event, with a programme well planned in advance, so that with plenty of notice to get a bargain train ticket you can just book your train with nothing but food on the brain. Get here early as the farmers' market will be set up, local breakfasts will be on the menu, followed by a smorgasbord of cheese and ale tastings, food from ancient times demonstrations, foraging sessions and food quizzes. To name but a few.