The holiday was superb! The exercise was challenging but really enjoyable, and it was always recommended to only consider my own ability.
(more)
Bianca Harding
The most memorable was relaxing by the pool outside my luxury apartment each afternoon knowing the food and exercise meant I was going to come home feeling and looking better.
(more)
Kate Hindley
There wasn't any one moment. The whole set up is very nice. Great accommodation and food. The classes and the treatment available were all great too. Delivered what I expected in beautiful surroundings on a stunning part of the Spanish coast.
(more)
Kathy Avery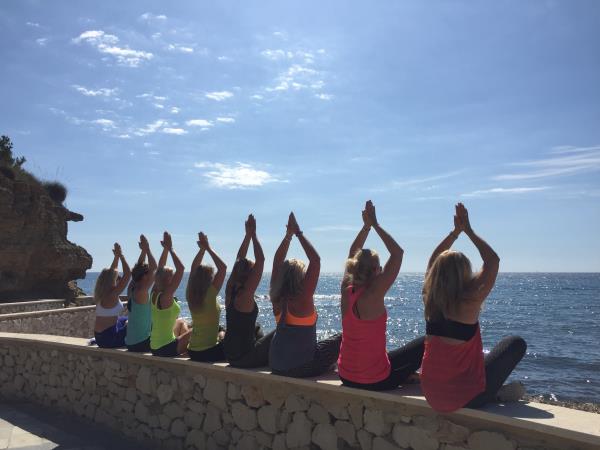 From
£995
excluding flights
Memorable parts?
The whole retreat was fabulous. The accomodation, the food, the instructors, the therapists, Julie and the team were all just first class. As a complete beginner to yoga I was a little concerned that 3hrs of yoga a day would be too much, but youc an do as little or as much as you felt comfortable with.
Tips?
Stay a couple of extra days and enjoy the local beach, walks in the area and a day in Moraira to just wander, enjoy the sunshine adn chill.
Local benefits?
Yes
Overall
...
(more)
Amanda Davis
Memorable parts?
Yoga after a glorious sunrise, with the lovely smell of a Jasmine plant by the window, before a delicious and nutritious breakfast.
Tips?
Remember you can dip in and out of any activity; we did yoga pre-breakfast, pilates pre-dinner and a range of "work out" sessions and walks in between. You can fill your time with treatments, I didn't book any and enjoyed reading by the pool and swimming in the sea. You can also have quiet time on your own or chat with the others...
(more)
Emily Prince