Events
---
Your guide to the St. Vincent & The Grenadines calendar
Events in St. Vincent & The Grenadines often have a strong tie to the local culture, and many of the carnival and festivals have long traditions, still upheld to this day.
* Events marked with an asterix are public holidays in St. Vincent & The Grenadines.
---
January
New Year's Day (1 Jan): Public holiday



Mustique blues (21 Jan-4 Feb): For further information on Mustique Blues please contact Basil's Bar & Restaurant, Mustique by emailing basils@caribsurf.com



Bequia music festival (22-25 Jan): For further information on Bequia Music Festival please contact Bequia Tourism Association, Bequia by calling 784-458-3286, emailing bequiatourism@caribsurf.com or visiting www.bequiatourism.com/events.htm
---
February
Primary school performing arts festival (February): A month long festival of song, dance, drama and poetry featuring the children of St. Vincent and the Grenadines
---
March
National heroes and heritage month



National heroes day (14 Mar)*
---
April
Gospel fest month (April): Zonal show cases in music, song, dance, poetry and comedy also weekend concerts featuring international artistes. For further information on Gospel Fest please contact the Ministry of Culture by calling 784-451-2180 or emailing urban@vincysurf.com



Good Friday*



Easter Monday*



Bequia Easter regatta (9-13 Apr): For further information please contact Bequia Tourism Association, Bequia by calling 784-458-3286 or emailing bequiatourism@caribsurf.com. Read more about Bequia Easter regatta here



Easterval, Union Island (9-13 Apr): Contact Union Island Tourism Association by calling 784-458-8350.
---
May
Labour day (1 May)*



Canouan regatta (28 May-1 Jun): A festival of boat races, sports and games, calypso competitions, streetjump and beauty pageant.



Maroon festival, Union Island (May): An annual festival held three days before or after the full moon. It marks the start of the planting season. Activities include the Big Drum, Nation Dance and traditional folksongs. For more information please call Union Island Tourism Association on 784-458-8350 or read more about Maroon Festival here
---
June
Whit Monday (1 Jun)*



Vincy Mas (26 Jun-7 Jul): Anniversary of post lent Carnival. For further information on Vincy Mas please call Carnival Development Corporation Office on 784-457-2580 or email cdcofsvg@caribsurf.com, or read more about Vincy Mas carnival here.
---
July
Bequia's annual fisherman's day competition (5 Jul)



Vincy Mas - carnival Monday (6 Jul)*



Vincy Mas - carnival Tuesday (7 Jul)*


Canouan carnival (30 Jul-1 Aug)
---
August
Emancipation (August): Month of events to commemorate the abolition of slavery featuring cultural performances, lectures and exhibitions in memory of the African ancestors who survived the middle passage.



Emancipation day (1 Aug)



Breadfruit festival (1-31 Aug): A tasty celebration of St Vincent & the Grenadines' 25 species of breadfruit and their historical importance.
---
September
Dance festival month (September): National dance show case. Schools, community groups and dance companies showcase their talents in modern, traditional, creative folk and ballroom dances. Performances are in solo, duet and group.
---
October
Independence bike fest (26 Oct)



Independence day (27 Oct)*: 30th Anniversary of Independence in St. Vincent this year



SVG blues & rhythms festival (date TBC)



Independence cycling classic (26-27 Oct)
---
November
National tourism month (November): Activities focusing on tourism awareness and education.



National drama festival (November): Schools, community groups and theatre companies present act plays.
---
December
National Christmas festival (December): A Caribbean Christmas like no other with a month full of traditional festivities, caroling contests, community lighting programs and street concerts all across the country.



Nine mornings festival (16-24 Dec): An indigenous festival unique to St Vincent & The Grenadines of pre-dawn street concerts, fetes, fun competitions, traditional music and steel pan each of the nine days before Christmas in various towns and villages. Read more about festivals here.



Christmas day (25 Dec)*



Boxing day (26 Dec)*



New year's eve (31 Dec): Also known as Old Year's Day, this is celebrated in a big way in the islands. Church services, fire works displays, public and private dinners and parties which will spill over into the next day.
---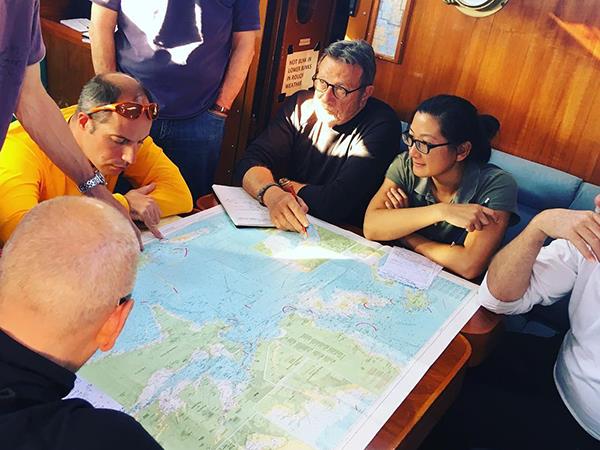 Caribbean sailing holiday: St Lucia and the Grenadines
From
£1399
12 Days
ex flights