WHERE TO GO WALKING IN SWEDEN
---
SWEDEN WALKING MAP & HIGHLIGHTS
Although Sweden has numerous challenging hikes – including the 400km Kungsleden in the north and the Höga Kustenleden on the east coast – if you're looking for easy to moderate walking routes, your best bet is to stick to Sörmland or Stockholm's archipelago. Boats, bridges and public transport connect the islands off Sweden's southeast coast with larger islands, Nynäshamn, for example (a 1.5hr train ride from Stockholm), offering access to smaller islands, such as Nåttarö, Rånö, Ålö and Utö. Sörmland sits to the west of Stockholm and has more than 1,000km of well-marked walking routes, leading from the Sörmlandsleden Trail, which range from 2 to 21km.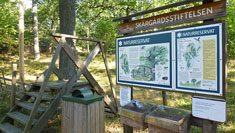 Håringe Nature Reserve
Håringe Nature Reserve is accessible via public transport from Nynäshamn Island – also worth a visit in its own right – and features flexible walking trails from 10 to 15km. Häringe is set on an incredibly scenic coastal peninsula and boasts a 16th century manor house, once favoured by Greta Garbo, as well as gigantic oak trees, beautiful bays and white-tailed eagles, wheeling overhead.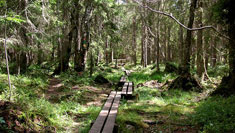 Sörmlandsleden hiking trail
Sörmland county lies between Lake Mälaren and the Baltic and features around 1,000km of walking trails leading past pristine lakes, open countryside and charming seaside towns, such as Trosa. The Sörmlandsleden hiking trail runs throughout Sörmland and can be walked in sections, such as the 19km walk from Tullgarn to Trosa. Don't forget your swimmers for Kömote beach.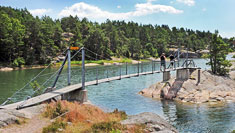 Stendörren Nature Reserve
The islands that make up Stendörren Nature reserve are linked by suspension bridges to offer walkers a chance to get closer to the clear waters surrounding the Sörmland archipelago. Sävö Island is a short boat ride from Stendörren and links up really well to form a 12km trail to Sandviks Gård, a farm and manor house known for its Viking heritage and birdwatching around Lake Båven.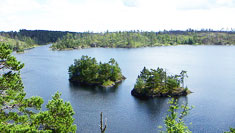 Tyresta National Park
About 25km from central Stockholm, and easily accessed via bus, Tyresta National Park has some beautiful walks through virgin forests and around lakeside paths including a hike from Lake Stensjön which takes you high up above the water for a really breathtaking view. The info centre is well worth checking out first as is the village, which features several well preserved 18th century buildings.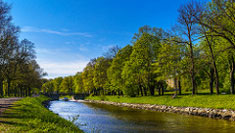 Stockholm's Ecopark
A combination of giant oaks, palatial properties and nature trails around Djurgården Island, in the centre of Stockholm, ensure you don't have to go too far to enjoy the great outdoors in Sweden. Stockholm's 'Ecopark' is the city's green lung and provides an urban oasis for city dwellers and travellers wishing to walk off extra portions of meatballs or have a paddle from waterside rocks.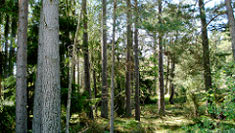 Utö, Ålö and Rånö
The islands of Utö, Ålö and Rånö are connected by bridges. There's a decent 13km walk from Gruvbyn village on Utö to Ålö that leads through forest glades and open meadows before ending at a fish restaurant from where to take stock over salmon, shrimp and eel specialities. Rånö is also well worth a visit for walkers and has a wonderful 8km circular trail from where to try and spot deer.
SWEDEN WALKING HOLIDAYS ADVICE
---
TIPS FROM OUR FRIENDS IN SWEDEN

Carmen Hamdi, founder of our supplier Nordic Trails, shares a few secrets for responsible travellers looking to go on a self guided walking holiday in Sweden:
Cultural walks
---
"Island villages offer a real cultural contrast to a day out in the countryside. Trosa and Mariefred, for instance, are both located right by the water and have a wonderful history of boating and fishing. Skansen Open Air Museum in Stockholm is also an excellent place to learn all about traditional Swedish culture. You can combine a visit with a walk around Djurgården Island in Stockholm's Ecopark. Also, look out for 'hembygdsgårdar' - local folklore museums. There are quite a few outside of Stockholm, including one on the island of Utö."
Strolling sustenance
---
"Meatballs, if made well, are really delicious – especially with the essential 'gräddsås' sauce and lingonberries on the side. Herring is eaten in many different forms, from the somewhat acquired taste of rollmop, to pan fried with mashed potatoes and butter. The Swedish 'fika' or coffee break has also become something of a phenomenon. And bakeries are always very popular."
Keeping costs down
---
"Food and alcohol in restaurants can be fairly expensive here in Sweden. Breakfasts in hotels and guesthouses are, however, almost always included in the room price (this is not the case in many countries) and more to the point it is usually a very good breakfast, so take advantage of it before you go walking. Picnic lunches are also a good idea. Alternatively, look for accommodation with kitchen facilities so you don't have to eat out in restaurants every night."
Where to walk in Sormland
---
"There is the Sörmlandsleden (hiking trail) that runs throughout the whole Sörmland County. I use one section of this trail in my hiking trip but you can hike point to point for days. There isn't much accommodation along the way so it is all about camping and sheltering in wind shelters often. The route takes you along coastal areas, passing lakes, manor houses, palaces and charming villages like Trosa, and also rather a lot of forest."
Sightseeing in Stockholm
---
"I'd recommend a visit to Gamla Stan (the old town); walking around the small alleys of Söder (south Stockholm); and the beautiful Monteliusvägen in Söder, which is a quarter-mile path with lovely views of Lake Mälaren. Vasa Museum is outstanding; Rosendahls Trädgård, a garden on Djurgården Island, is great; plus the rest of the Ecopark. Skansen open air museum is also in a lovely setting and the ABBA Museum is a lot of fun for fans."
SWEDEN WALKING HOLIDAYS TRAVEL ADVICE
---
TIPS FROM OUR TRAVELLERS
At Responsible Travel, we think the best people to advise our travellers are often... other travellers. They always return from our tours with packing tips, weather reports, ideas about what to do - and opinions about what not to.

We have selected some of the most useful Sweden walking holiday tips that our guests have provided over the years to help you make the very most of your holiday.
"Be prepared for some early starts and long days and the necessity to make time-sensitive connections with boats, ferries buses and taxi transfers. Also, be aware that Sweden is outrageously expensive for eating out – be sure to factor that in!" – Felicity Bond

"We very much enjoyed tramping along the well-marked Soderlandsleden trail which leads through the woods; exploring the islands at Stendorren and Savo; seeing creatures we hadn't seen before, such as a slow worm, an otter, a white-tailed sea eagle; and learning about the Baltic Sea at Naturum visitor centre. I'd also recommend lounging in the saunas in Nynashamn; jazz evenings in one of the restaurants in Nynashamn; paddling and bathing in the Baltic at Natarro and Alo; the fast boat trip from Savo; and the sedate boat journey on the MS Flora." – Bronwen Davies

"We particularly enjoyed the first three days walking to and around Trosa. The walks through forests, along the coast and around islands were quite varied and really lovely. They provided a fantastic start to our holiday and a memorable introduction to the Stockholm archipelago." – Sharon Reardon

"Make sure you arrive the day before the holiday starts, or stay an extra day at the end, to take up the suggestions for walking in or near Stockholm itself: we took up the Eco Park option and spent a day walking in Djurgarten, unwinding from our journey to Stockholm, catching a glimpse of deer in the park, and seeing another side of the city, before setting out on our trip." – Bronwen Davies