Deserted expanses and clear Northern skies grade Sweden A+ for aurora spotting.

Northern Lights
With little light pollution, northern Sweden offers optimal conditions to catch the Northern Lights shimmering above pristine snow fields or gorgeous reflective lakes – helped by generally much calmer weather than places like Iceland! Wilderness cabins offer your best chance to witness this extraordinary natural phenomenon. If you're lucky, coastal Lulea may also put on a seaside celestial show.
Wilderness
Sweden goes big when it comes to nature: almost 100,000 lakes; 27 million hectares of forest; tens of thousands of islands, and over 2000 protected natural areas. Northern Sweden claims mainland Europe's most remote point - near Lake Råvejaure – amid lonely mountains and vast taiga ripe for year-round exploration.

Bergsladen Forest is in the heart of wolf country, and the trees also hide large populations of moose, beavers, mountain hares and even the rarely sighted lynx. Guided tours here see you getting really wild, as you learn different animal tracks and calls.

Get high on nature with a stay in a treehouse in the forests of Swedish Lapland, where husky sled tours and snowmobile excursions lead you deep into the pristine wilderness.

Then of course there is the idyllic stillness that comes from kayaking around the many islands of the Saint Anna Archipelago, just south of Stockholm. This is where you come when you really want to get away from it all, with wild camping possible on deserted beaches and even the option of foraging for your dinner with a professional wilderness chef.


Meet Arctic predators and their prey – and discover what lemmings are really like!

Wildlife
Ski after wolves in snowy forests, gaze at bears in bucolic summer woods, spy Arctic lynx chasing Arctic hare. Count lemmings instead of sheep to nod off under the midnight sun. Learn moose calls or dodge reindeer herds. Crouch by rivers watching otter and beaver. Here for the birds? Focus on capercaillie, owls and black grouse, skuas and eider, gyr falcon and white-tailed eagle on a Swedish wildlife holiday.
Our top Sweden Holiday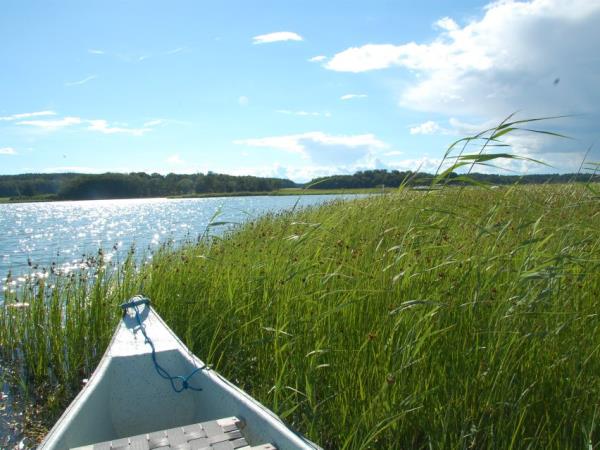 Multi-activity tour in Stockholm's picturesque countryside
From
SKr10500
7 days
ex flights
Small group travel:

If you'd like to chat about Sweden or need help finding a holiday to suit you we're very happy to help.

Stockholm archipelago
Swedes can't even agree on the plenitude of Stockholm's island hinterland. Count every skerry and some say 100,000. The official estimate is around 24,000 – though you're welcome to count as you sail or kayak around, or gauge opinion on ferries fanning out from the city. Standouts include Arkholma with its sandy beaches and rich history (the Russians torched everything during a 1719 invasion), while Finnhamn combines owl-filled woods and meadows with cliff-encircled coves. Svartso is a mid-archipelago enclave of rustic bliss with five lakes amid fertile fields and tall copses. Uto effortlessly mixes attractions – stark glacial rocks and golden strands, wild woods and sleepy farms, fine restaurants and old miner houses around flooded pits. History comes with glorious sea views from the imposing Tullgarn Palace, Nynas and Taxinge manors, Gripsholm castle, and the colourful 17th century town of Trosa.