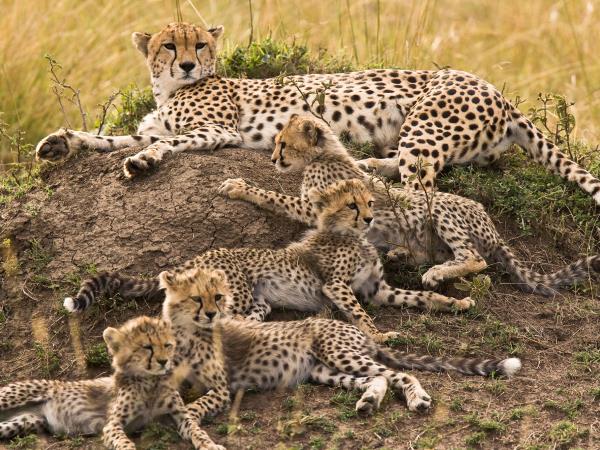 From
US $4,550
excluding flights
Memorable parts?
Too many to mention! Highlights - getting to the top of Kilimanjaro and Serengeti safari!
Tips?
Do your research. We tweaked our holiday quite a bit and the main aim was to climb Kilimanjaro - had we not researched and as such altered the original itinerary by adding an extra day - we would NOT have made it to the top - which would have soured the rest of the trip which was to go on safari and finish in Zanzibar.
Local benefits?
Yes - we had sixteen people...
(more)
Angie Koufou
Memorable parts?
Our experience volunteering with the operator was unique and fulfilling. We had the opportunity to work with Tanzanians in schools and health centers, get to know the local staff and help a little with a building project, all of which were memorable.
Tips?
Be aware that the lodging is not luxurious (cold showers), roads are rough and dusty. Project sites are often far apart, so a good amount of time is spent in the Land Cruiser. The staff was very attentive to our...
(more)
William Unger
Memorable parts?
Meeting and working with local people who are enthusiastic and involved in the projects we were working on to improve their everyday lives. The gap between their lives and mine really hit home and it has made me reevaluate some aspects of life at home.
Tips?
Don't take too many clothes you won't need them and they can be washed. Fill your case with useful stuff for the community like hats, flip flops, football shirts (the children love them), socks, bubbles, books...
(more)
Julie Thomas