Our top 10 holidays for under 30s
Holidays for under 30s aren't what you think they are. While almost every adventure starts and ends in a city renowned for its nightlife, from Reykjavik to Bangkok, you could wind up spending the days in-between planting trees in the mountainous Hvolsvöllur Valley and overnighting in jungle guesthouses. Most holidays are small group tours of up to 16 travellers that get you meeting likeminded folk of your own decade (and playlist tastes). Accommodation ranges from hostels and hotels, to homestays with families who'll whip up the best rice noodle soup you'll ever taste.
1. Cuba
Cuba is an old country with a young soul. Most trips loop around the island in eight days, starting and ending in salsa-mad Havana by way of Viñales Valley, the Bay of Pigs, Trinidad and revolution-rife Santa Clara. It's not all rum tasting and sugary beaches (although there is that); with every step, you'll start to truly understand the impact of communism and trade embargoes on Cuba.
2. Central Europe rail tour
If you're going to see Europe, you might as well do it right – and with likeminded travellers. Rail tours are whistlestop by nature, so you might start off in London before speeding around the rail network that connects Grand Tour cities like Paris, Vienna, Prague and Venice. You'll need at least two weeks; that way, you'll have time to paddle board in Berlin or soak in Hungarian baths.
Our top trip:
Central Europe rail tour
See all our trips:
Under 30s holidays
Read more:
European rail tours travel guide
3. Egypt
Fancy a Nubian voyage straight out of the movies? Then Egypt is for you. Tours often begin in Cairo for a full-on entry into this frenetic capital city, where you can make new friends over an ornate shisha and even more elaborate mezze. A sleeper train to Aswan and a felucca boat cruise to Luxor along the ancient River Nile turn the adventure dial up to 11.
Our top trip:
Under 30s holiday to Egypt
Read more:
Egypt travel guide
4. Iceland
Recently, Iceland has had a starring role in everything from Game of Thrones to the Marvel movies. Reykjavik might be creaking under the weight of summer visitors, but there's a way to make your escape. Join a small group tour to discover the lava fields, icy volcanoes and pitch-dark beaches that remain crowd-free. You could wind up camping with your newfound mates under the eerie midnight sun.
5. Israel & Palestine
This is your chance to meet the lands and people behind the jostling of global leaders, and to really understand one of the most complex conflicts of our times. It's not all sombre stuff, either. You'll be welcomed with open arms whatever side of the wall you're on, whether that's in Tel Aviv's laneway bars or wandering the olive groves of Palestine.
Our top trip:
Under 30s Israel and Palestine holiday
Read more:
Palestine travel guide
and
Israel travel guide
6. Turkey
Jump aboard a budget holiday to Turkey to get the chance to explore the country by bus. It's not necessarily the cushiest means of travelling, but it's most definitely the most interesting. You'll share a coach with everyone from commuters to egg-carrying farmers who'll be more than willing to tell you a story or two as you trundle between Istanbul and Greek ruin-ringed villages.
Our top trip:
Under 30 Turkey tour
Read more:
Turkey travel guides
7. Cambodia
Swing from the bright lights of Phnom Penh to the rural villages and temples secreted away among cardamom hills in Cambodia. You could bed down at a home stay in Chambok, where the villagers celebrate the arrival of young travellers. Good luck prising yourself away to see cosmic Siem Reap; you'll be (rice) wined and dined with homemade Khmer food till you drop.
8. Vietnam
Most travellers under 30 are exploring on a pretty short shoestring. That's where small group tours to Vietnam step in, lining up chaotic vine-draped cities, sleeper train trips and city cycle tours in a budget-friendly package. An expert guide will show you the hidden waterways and flower markets, plus the quietest beaches along the karst-tipped coast.
Our top trip:
Vietnam tour for under 30s
See all our trips:
Under 30s Vietnam holidays
Read more:
Vietnam travel guide
9. Southern Europe rail tour
Explore the (with luck, sunnier) southern half of Europe by rail. Zip between Rome, Pisa, Florence, Venice and Milan, before nipping over the French border to Nice – and then rolling on to Portugal via cities like Barcelona and Valencia. You'll need to put aside three weeks to do this epic journey justice, so book it into your sabbatical, summer holidays or gap year.
Our top trip:
Southern Europe rail tour
See all our trips:
European railway holidays
Read more:
Under 30s rail holidays in Europe travel guide
10. Australia
There's a reason why droves of under 30s head to Australia every year – it's fun. You can road trip from Adelaide to Perth via 4,000km of kangaroo-packed national parks and old-growth forests. You'll explore surf cities, hike mountain ranges, and brewery-hop around Margaret River. Accommodation? Think bush camping around a fire with nothing but a canopy of stars above.
Under 30s holidays advice
Erica Kritikides from small group adventure specialists Intrepid Travel explains what's so special about holidays for under 30s:
Next gen travel
"Travellers under 30 are extremely well-informed about destinations and, while they want to cover the iconic sights, they place a significantly higher value on authentic and immersive local experiences. They want to indulge in a home-cooked meal or play backgammon with locals in a café."
Assorted adventures
"You can stay in all manner of accommodation, experience a variety of local transport (trains, tuk-tuks, feluccas), meet awesome local people and do awesome things. Most importantly, these trips are for travellers who care about the world."
Pick a trip, any trip
"Camping in Iceland's spectacular natural wilderness, sampling the best banh mi in Hoi An, or relaxing by the waves on Mexico's Yucatan Peninsula… It's too hard to choose a favourite! These are trips for the next wave of young adventurers."
More about Under 30s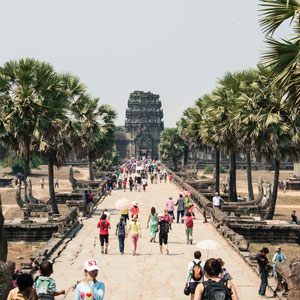 Under 30s holidays have come a long way since their Club 18-30 days. Read our travel guide to see how you can put your money where your morals are and use your travel time to make a difference.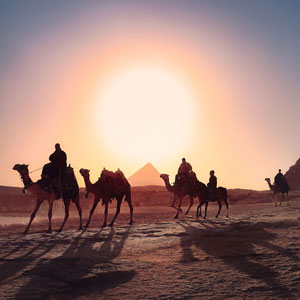 Egypt has 5,000 years of history that's supplied our pop culture with everything from mummies to murder mysteries. These under 30s holidays to Egypt offer a nod to that, and go beyond.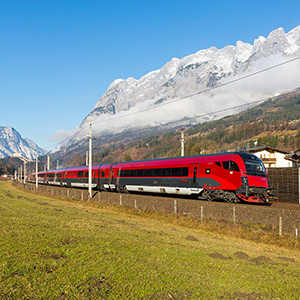 Climate strikes, Extinction Rebellion protests and the Greta effect: it only makes sense that rail holidays are the future. Find out more about under 30s rail holidays in Europe.