Golden Outback in Western Australia
The Golden Outback region of WA covers a vast area of territory, from the white sand beaches of Esperance on the south coast to the blood red earth of the remote Outback in the east.
Some of the most popular destinations include Esperance and the South Coast, the glittering gold town of Kalgoorlie, the Nullarbor Plain with its new 1,365km outback golf experience, and Wave Rock, the most recognised tourist attraction in the wheatbelt region of WA.
Wave Rock
As its name implies, Wave Rock, near the town of Hyden south-east of Perth, looks like a petrified wave about to break over the surrounding bush.
A hundred metres wide, 15 metres high and made of granite, around 140,000 tourists are drawn here every year by its surreal and photogenic qualities.
Esperance and the South Coast
The town of Esperance on the south coast is one of Australia's best kept secrets. And for good reason.
The surrounding area is characterised by a pristine coastline, trademark white sand beaches (the whitest in the whole of Australia), aquamarine seas, National Parks and more than 100 off-lying islands.
Kalgoorlie
At the heart of a gold rush that began in the 1890s, Kalgoorlie has been a mining hub ever since. Today it has been transformed into a modern, cosmopolitan town but reminders of the old days still give it a genuine 'Wild West' feel.
The surrounding eucalyptus forests, wide sweeping plains, dry lake beds, low lying scrub land and spinifex fields make for a genuine Outback experience.
Nullarbor Outback
The rugged beauty of the Nullarbor Plain stretches for more than 1,200 kilometres between Norseman in WA and Ceduna in South Australia and is home to both the Eyre Highway, one of the country's best road trips, and the transcontinental railway.

Read more about
Outback adventures in Western Australia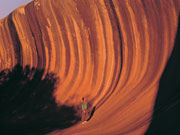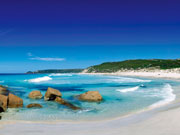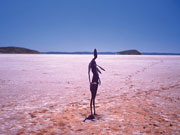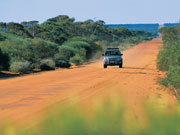 Responsible Travel would like to thank the Western Australia tourist board for their sponsorship of this guide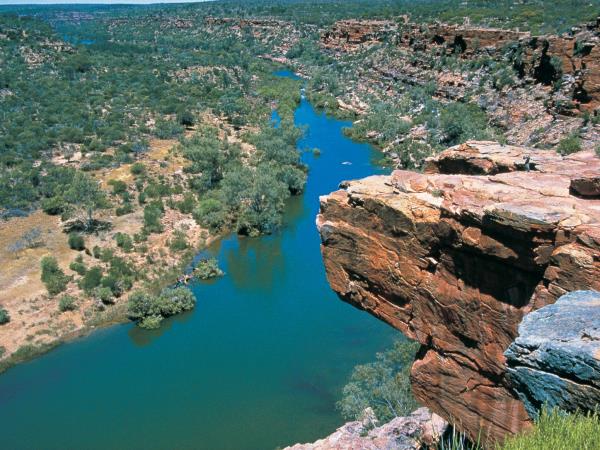 Tailor-made itinerary to Australia's Coral Coast
From
£3830
16 Days
inc UK flights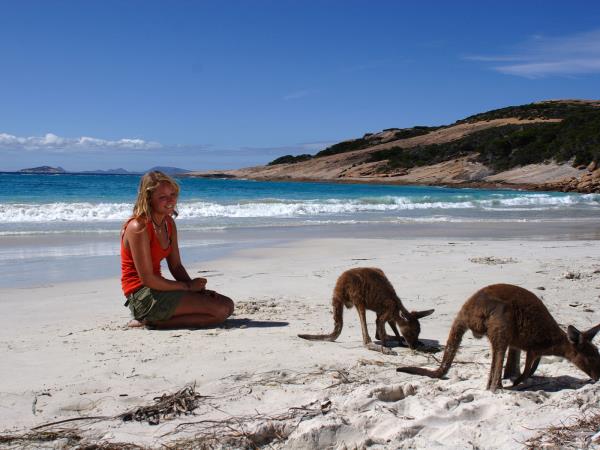 The ultimate swag camping adventure across the Nullarbor
From
AU $1595
9 Days
ex flights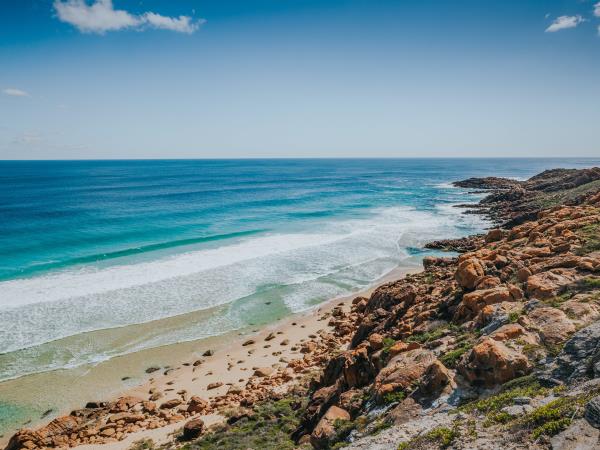 An sustainable travel itinerary to Southwest Australia
From
£3295
14 Days
inc UK flights