Western Australia marine life
For many, Western Australia's coastline, its beaches, and its incredible marine life are the main reason to make a visit. Hardly surprising when you consider that it is one of the best places in the world to view whales, swim with wild dolphins, or dive with its famous whale sharks (the world's largest fish). Snorkelling and diving options include the 260-km Ningaloo Reef ('Australia's best-kept secret') and off Esperance, Australia's whitest beach, where you'll see kangaroos sunbathing on the sand. WA is also famous for its surfing beaches, particularly in the Margaret River region, which include some of the best surfing beaches in Australia, not to mention the world.
Ningaloo Reef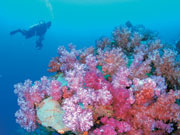 Stretching for 260kms along the north-west coast, Ningaloo Reef is the largest fringing coral reef in Australia and arguably the best preserved reef complex in the world. The biodiversity of the reef is truly astonishing with more than 500 fish species. Ningaloo is also home to Exmouth Navy Pier Dive, regularly voted among the ten best dive sites in the world.
Read more about
Ningaloo Reef
Monkey Mia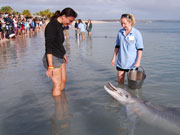 The history of the resort goes to the sixties when a pod of bottle-nosed dolphins started visiting the beach and the bond between dolphins and humans has grown. Park rangers keep a tight hold on proceedings ensuring the dolphins are never touched and remain stress-free. Catamarans take visitors out into the bay to look for more dolphins, turtles and dugongs.
Read more about
Monkey Mia
Wild dolphins in Rockingham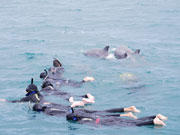 Over the course of a few years in the late eighties, Terry Howson dedicated himself to the task of befriending a group of wild dolphins.
Currently there are around 180-200 wild dolphins in the waters off Rockingham and Terry takes out excited visitors to swim with them.
Read more about
wild dolphins in Rockingham

Read more about
activities
and
nature & wildlife
in Western Australia
Responsible Travel would like to thank the Western Australia tourist board for their sponsorship of this guide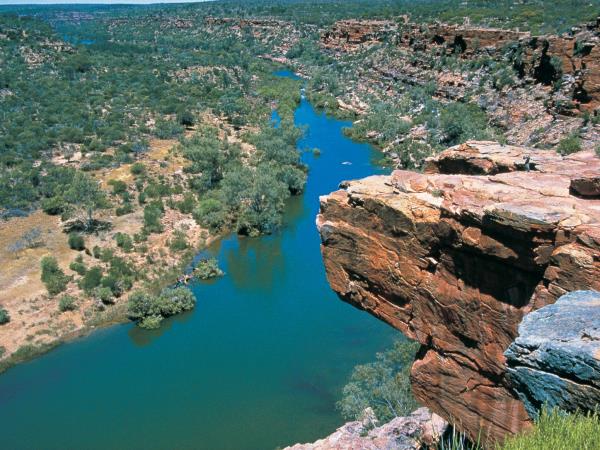 Tailor-made itinerary to Australia's Coral Coast
From
£3830
16 Days
inc UK flights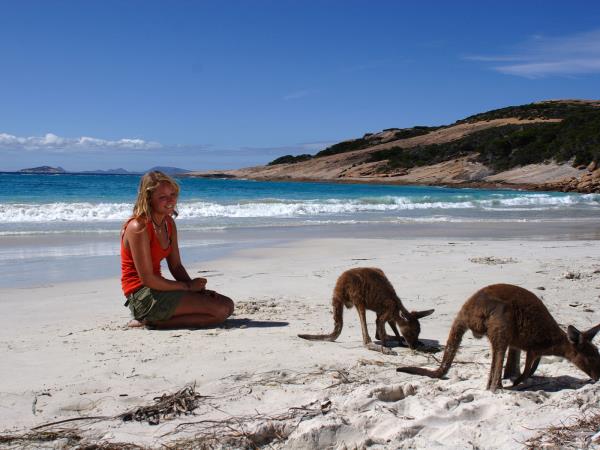 The ultimate swag camping adventure across the Nullarbor
From
AU $1595
9 Days
ex flights