Monkey Mia, Western Australia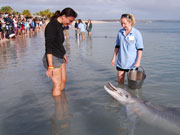 Monkey Mia in the Shark Bay World Heritage Site on WA's Coral Coast 600 miles north of Perth is famous for the bottlenose dolphins which visit the beach several times a day starting with an early morning feeding ritual at around 7.30 a.m.
As the dolphins are wild, numbers and the exact time of their visit varies slightly, but the resort's reputation as the most reliable location in the world for a dolphin encounter is based on the fact that during the last five years a no-show has only occurred on four occasions.
The history of the resort goes back forty years to the '60s when a pod of bottle-nosed dolphins started visiting the beach and the bond between dolphins and humans has grown steadily stronger and more trusting. During the peak holiday season a large crowd of several hundred gather on the beach at dolphin feeding time, but the park rangers keep a tight hold on proceedings ensuring the dolphins are never touched and remain stress-free. Some lucky members of the public chosen by the rangers are then allowed forward to feed the dolphins with fresh fish.
Two catamarans based at the resort also take visitors out into the bay to look for more dolphins, turtles and dugongs, the 'sea cows' apparently mistaken for mermaids by fanciful, and clearly frustrated, European sailors. Monkey Mia is also one of the most important sites in the world for scientific research into bottlenose dolphins, tiger-sharks and dugongs.
Monkey Mia Dolphin Resort is the only place to stay in Monkey Mia and is located directly on the beach with a range of accommodation suitable for all budgets from backpackers and campers through to luxury 4/5-star chalets.

Shannon Vasyli - Conservation Ranger at Monkey Mia
"Indo-Pacific bottlenose dolphins come into the beach every day... We manage this to keep the dolphins and the humans happy"

Read more about
marine life
, and about
sailing
and
4WD tours
at Monkey Mia
Responsible Travel would like to thank the Western Australia tourist board for their sponsorship of this guide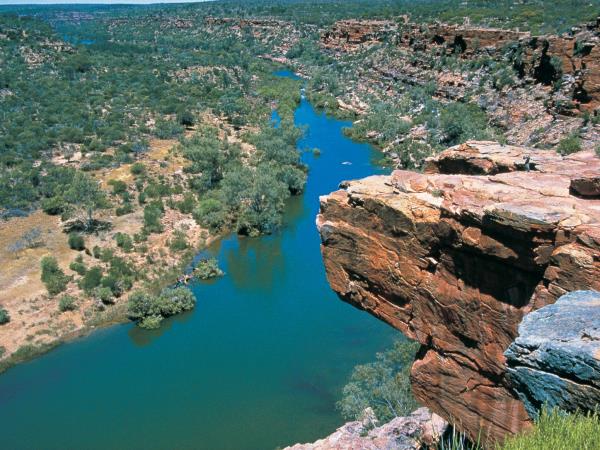 Tailor-made itinerary to Australia's Coral Coast
From
£3830
16 Days
inc UK flights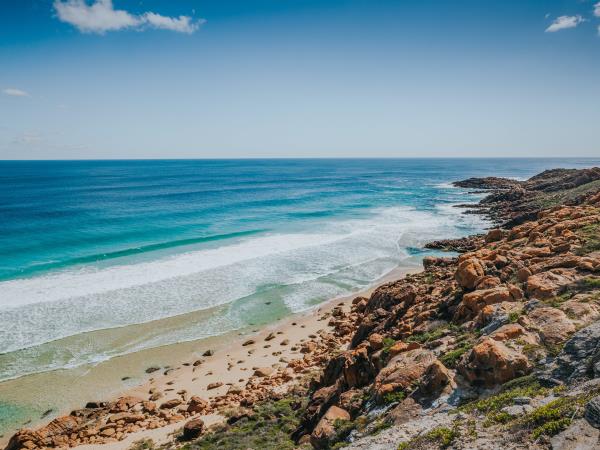 An sustainable travel itinerary to Southwest Australia
From
£3295
14 Days
inc UK flights