Responsible tourism in Western Australia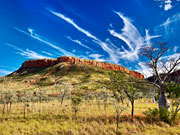 Western Australia's natural assets are what set us apart from other destinations. We have some of the most stunning and diverse natural attractions in the world including Ningaloo Reef, the world's largest fringing reef and the lush forests of the south west - Australia's only biodiversity hotspot.
Shark Bay on Australia's Coral Coast, is ranked alongside the Galápagos Islands as one of the few places on Earth which satisfies all four of the natural criteria for World Heritage listing.
It is also an area of rich cultural heritage. The Kimberley region of Western Australia has some incredible examples of indigenous rock art dating back circ 30,000 years, including what is thought to be the first ever representation of the human face.
Visitors are drawn to the unspoilt, un-crowded landscapes and experiences which allow them to immerse themselves in extraordinary nature and local communities. We strongly believe tourism plays an important part in protecting these natural assets and return the social and economic benefits back into the environment and the local community.
Our vision is to enable future generations to enjoy our natural environment and distinctive culture by encouraging responsible travel. We are working with operators and consumers alike to achieve this.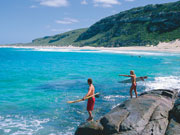 In 2010 the accreditation of all operators will become mandatory and Tourism Western Australia will only partner with those that have completed the basic accreditation process.
There are 26 million hectares of nature conservation across Western Australia that have been set aside in order to protect our unique flora and fauna. Most of these areas fall into a strict nature reserve category, which have comprehensive management plans in place.
In partnership with the Department of Environment and Conservation, we are improving tourism infrastructure in these areas and managing visitor numbers to ensure Western Australia remains an authentic destination where visitors can enjoy unspoilt landscapes. This partnership includes the new Naturebank program which identifies and assesses land within protected areas which can be released for low-impact, sustainably developed accommodation. These developments must be dedicated to informing visitors and promoting respect for environment and traditions as well as enjoying these unique places. Naturebank, a new initiative launched by the Western Australian State Government in October 2009, will provide access to extraordinary wilderness areas in a controlled way and create employment and enterprise opportunities, giving local communities a significant boost.
We also work with the Department of Environment and Conservation in assessing licence and lease applications to operate commercial businesses in protected areas. Following a review of nature based tourism in Western Australia new lease and licensing terms and conditions will be introduced in 2010 which will require a higher level of environmental commitment and responsibility, regularly measured against key environmental performance indicators and in return provide tour operators with a longer licence or lease tenure.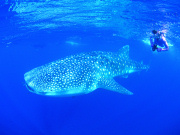 The impact of wildlife interaction tours is closely monitored by the Department of Environment and Conservation and research opportunities are encouraged where tourism can increase scientific knowledge on wildlife in WA.
Successful examples include the
Ecocean Join the Dots
campaign, where tourists can upload their images of whale sharks sighted at Ningaloo Reef to help scientists establish whale shark movements, important habitats and population health.
We are also working closely with industry to significantly increase the number of tourism businesses that have eco accreditation through the promotion of best practice in sustainable design and operations. To help facilitate knowledge sharing between academics, industry and government departments Tourism WA is a funding partner of
FACET
(Forum Advocating Culture and Eco Tourism) which promotes the advancement of cultural and nature based tourism in Western Australia. The incorporation of sustainable design in tourism development is at the forefront of FACET's mission and already a number of Western Australian hotels and operators have been recognised for their efforts in this regard.
Tourism WA has joined forces with other state tourism offices in the implementation of the National Tourism and Climate Change: a Framework for Action report which was released in July 2008. The Framework aims to assist the Australian tourism industry to come to grips with climate change including building adaptive capacity and preparing the Australian tourism industry for a carbon constrained future.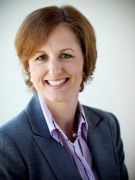 We are also working with various partners to ensure sustainable Aboriginal participation in tourism through training and employment initiatives. In the last two years the number of Aboriginal Tourism businesses operating in Western Australia has increased by 68% to 109. Tourism WA is a supporter of the Qantas Sustainability program and has provided assistance over the past two years in the conducting of industry workshops.
Our partnership with
Responsible Travel
in the UK will help raise awareness of our Leave No Trace travel principles and the experiences on offer in WA that make a real difference and ensure we tread lightly in this extraordinary wilderness.
Stephanie Buckland,
A/CEO, Tourism Western Australia

Discover Western Australia; its
history & geography
,
activities
,
culture
and
nature & wildlife
Responsible Travel would like to thank the Western Australia tourist board for their sponsorship of this guide