Western Australia outback adventures
In terms of landmass, the Outback takes up more than 90% of Western Australia and if adventure is what you're looking for, look no further.

While much of the Outback is a harsh land two areas in the north of WA stand out for their extraordinary landscapes, namely Karijini National Park in the Pilbara Region and the Kimberley Plateau. Don't miss the Golden Outback in the south. Great touring routes take in the ghost towns of the goldfields, coastal Esperance and Wave Rock - a two-billion-year-old granite cliff shaped like crashing surf.


---
The Kimberley

The Kimberley plateau is one of the last great wilderness areas of Australia. So far from the major population centres of Australia, it is a largely pristine territory, and looks today much as it must have done more than 20,000 years ago. The region has a vast biodiversity, with huge tidal rivers and mangrove lined coasts to the north, and wide sweeping plains of grasslands interspersed with rolling rocky hills to the south.

Broome

Set on a peninsula overlooking the Indian Ocean, Broome could hardly have a better location. On one side the 22km of Cable Beach - said to be one of the best beaches in Australia - stretch in an endless expanse of white sand and on the other Roebuck bay provides safe anchorage for the pearling luggers which have brought so much wealth to the town. However, Broome has a history as colourful as the blue sea breaking on the white beaches.

Golden Outback

The Golden Outback region of WA covers a vast area of territory. It includes everything from the white sand beaches of Esperance on the south coast to the blood red earth of the remote Outback in the east. Some of the most popular destinations include Esperance and the South Coast, the glittering gold town of Kalgoorlie, the Nullarbor Plain with its new 1,365km outback golf experience, and Wave Rock, the most recognised tourist attraction in the wheatbelt region of WA.

Outback accommodation

The Gibb River Road is an old drover's track which snakes across the heart of the Kimberley passing though some of the most spectacular scenery on the Australian continent. It runs through private land which belongs to someone so wild camping is not recommended, but there are plenty of camp sites, and most cattle stations now offer B&B or full board options which range from the basic to top end resort style comfort.

Karijini National Park

Famous for its rugged red rock, sheer gorges, waterfalls and swimming holes, Karijini is one of the largest national parks in Australia. Located just over 1,000 kms north-east of Perth, Karijini is part of the Hamersley Ranges in the Pilbara region of northwestern WA. Its trademark gorges reveal a magical mix of waterfalls, swimming holes, and red terraced cliffs weathered by centuries of exposure.

Responsible Travel would like to thank the Western Australia tourist board for their sponsorship of this guide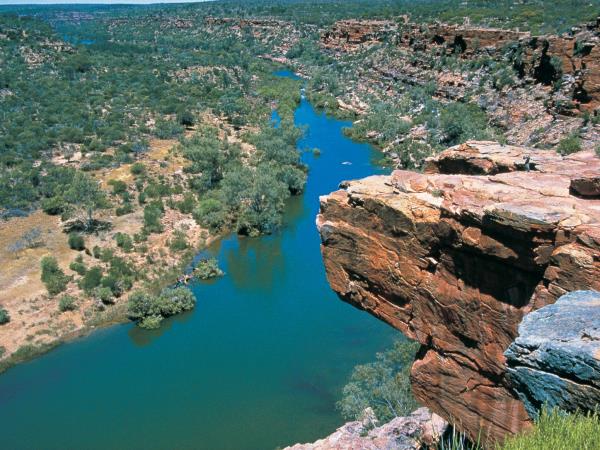 Tailor-made itinerary to Australia's Coral Coast
From
£4750
16 Days
inc UK flights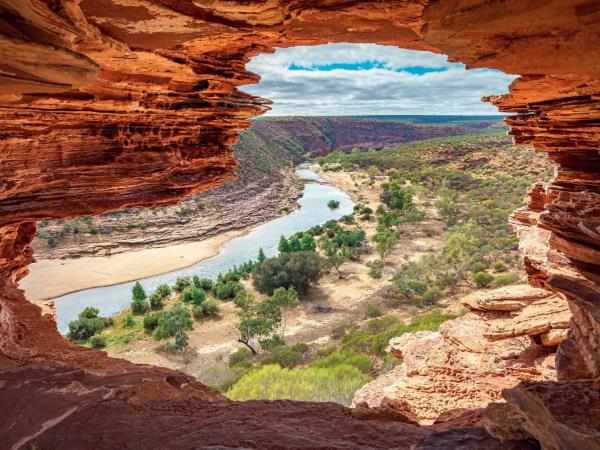 City & coastal adventures. Exploring national parks in W A
From
£2586
11 Days
ex flights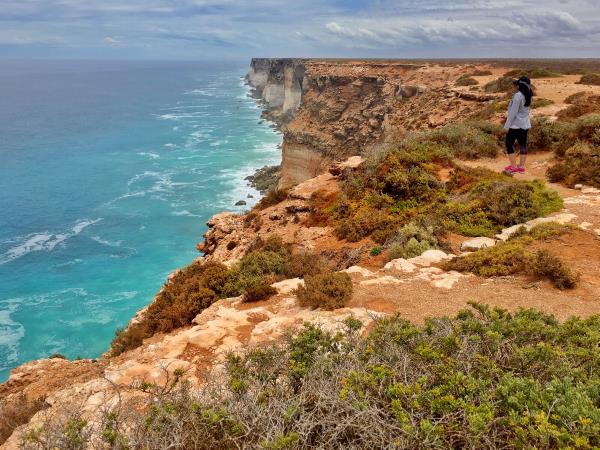 The ultimate swag camping adventure across the Nullarbor
From
AU $2295
10 Days
ex flights