Tips on enhancing a safari holiday
Will Fox is the founder of our supplier On Track Safaris, and a conservationist specialising in leopard behaviour. Here's his South Africa wildlife holiday advice: "So many people come back from Africa and say, "that was nice, but I wish I'd been more involved." They don't want to just be shown animals, it's not Disney World. Safaris shouldn't just be about seeing animals and staying in a nice lodge with a spa. That's wonderful, but it should also be about understanding the real issues in Africa and learning more about whatever it is you're keen on. We teach our guests a few native words. If you thank the lodge staff in their own language, you'll get such a beaming smile. They're just so impressed that someone has learned a few words of their language."
Tiger photography tip
Paul Goldstein, top tiger safari guide and expert at one of our leading suppliers, Exodus, shares his advice for photographers: "Much like mountain gorillas, you have to be aware that the tiger is a desperately endangered species, so please try and look beyond your camera. I have led countless tiger safaris in India, but probably only have half a dozen really good photos. So, particularly when you see your first one, put the camera away because, firstly, you might not see another one and also, it is a deeply emotive moment. The photo will probably be rubbish anyway as you will be sobbing or shaking, as you should be."
Bear safety
Tom Brown from our bear watching specialist supplier, Natural World Safaris:
"The most important thing to be aware of is that the polar bear is a very dangerous animal. Especially a hungry polar bear. They can smell humans from up to 30km away. And so, when they are hungry, they start moving towards humans pretty fast. In Svalbard, if you are on land, and one comes towards you, the guide who is armed with a rifle first fires warning shots in the air, and if they don't get scared off, then they would shoot to kill. Although I have never seen that happen on a trip because realistically, if they see a polar bear on land, then they won't land there. But it is key to listen to your guide and never wander off on your own. Which is a very silly thing to do, when you have a polar bear that will eat you very quickly."
Safety at sea tip
Amanda Stafford, from our supplier Dolphin and Whale Connection, shares her whale watching tips: "Whale watching is it about what you see, but it's also about the safety and the standard of the boats, and how well you're looked after. Our clients are briefed on the sea conditions, they fill in a medical form and we don't let them on the hard-hulled, rigid inflatable boats if they've got a history of back problems. Check that your operator can advise you what the sea conditions are going to be like, and what it's like on the boat: where to sit; how to look after your back; if it impacts on a wave, take the impact with your knees... We also have a catamaran which is a little bit easier, there are places to hold on, you may fall over but you're not going to have one of those jolts - and that's the thing to watch on the inflatables."
Health & safety on wildlife holidays
HEALTH
Malaria is present in some wildlife watching destinations and so, when it is, you will need to bring anti-malarial medication. Contact your GP eight weeks in advance of your trip about risks, and also other recommended vaccinations. Wearing long sleeves and trousers is also advised, as well as insect repellent. This also protects against dengue fever. Remember, malaria can develop up to a year after exposure, so keep an eye on any symptoms.
If you want to see wildlife but avoid risks of malaria, or don't want the hassle of medication, Namibia and most of South Africa is Malaria free, although there is a low risk in the Kruger National Park. Or consider another wildlife experience such as in the Galapagos, Canada or Scotland. It's a big wild world out there.
Many wildlife watching destinations can be very hot, so ensure to bring a sturdy water bottle, or hydration backpack.
Citronella is the favoured repellent for many travellers on wildlife holidays. However, this should be avoided as it attracts hornets in some countries – giant wasps with an extraordinarily painful sting.
Be aware and talk to your tour operator about whether tap water is safe to drink where you are going – also be wary of ice in drinks and unpeeled fruit and vegetables.
Ensure your travel insurance covers all activities you may be participating in (kayaking, diving, high altitude climbing etc).
In Borneo, bushmeat from animals such as monkeys or bats is still on the menu, and should be avoided as these are often carriers of diseases – as well as often being inadvisable for environmental reasons.
Bring a basic first aid kit and medication for sickness and diarrhoea if planning to trek or cycle in remote regions.
Don't forget to cover up while snorkelling – backs, necks and bottoms are particularly susceptible as you lose track of time under the water.
In Borneo, leeches are present in the lowland jungles. These are more unpleasant than dangerous, but you can buy "leech socks" which are effective at stopping them, and keep your trousers tucked into your socks or boots.
In many wildlife watching areas, such as Kenya, you should avoid bathing in rivers or lakes. Apart from the obvious dangers from wildlife, there may be water-borne diseases such as bilharzia.
SAFETY
Always check with the Foreign and Commonwealth Office (FCO) website for updated, regional issues regarding safety.
Do what your guide says – it goes without saying really, as these are wild animals, and not to be cuddled or cooed over. And you may be desperate to get a photo, but trust us. Or, more importantly, trust your guide. Watching animals in the wild is one place where the customer is NOT always right.
Do not touch the wild animals. Ever. A responsible tour operator will never allow this anyway, and so if you are ever invited to 'pet' or 'walk with' a wild animal, you must report it. It is not safe, and nor is it good for the wild animal. We carry diseases and bacteria that are very harmful to them.
If you are driving in Arctic or bear watching regions, Look out for wildlife – in Finland, for example, collisions with deer are common, and accidents caused by moose can result in serious injury, and even death.
In India, driving is terrifying. Get a driver. Life's too short.
Don't use flash photography with wildlife as it can disturb the animals, frighten them and make them react aggressively sometimes.
If you are lucky enough to combine your wildlife holiday with a trip to the beach, some countries, such as Madagascar, rarely have lifeguards. So, take care and always seek out local information about rip tides and so on.
Sometimes wildlife watching holidays have an adventure element thrown in. For adventure activities, make sure providers are experienced, first aid experts, and that there are helmets and buoyancy aids available for water activities. Ask your tour operator is there is a national organisation supervising safety standards on the water. A responsible one will be switched on to this.
If you are gorilla watching, there is a specific set of rules laid down by the Ugandan and Rwandan governments which must be adhered to. Such as staying down low and acting submissive.
See our Gorilla Safari guide for more details.
Always keep noise to a minimum when wildlife watching, including traditional safaris. It can be difficult, as everyone gets excited when they spot something, but do try and stick to this important rule. Disturbed wildlife may attack your vehicle if unduly startled.
Our top Wildlife Holiday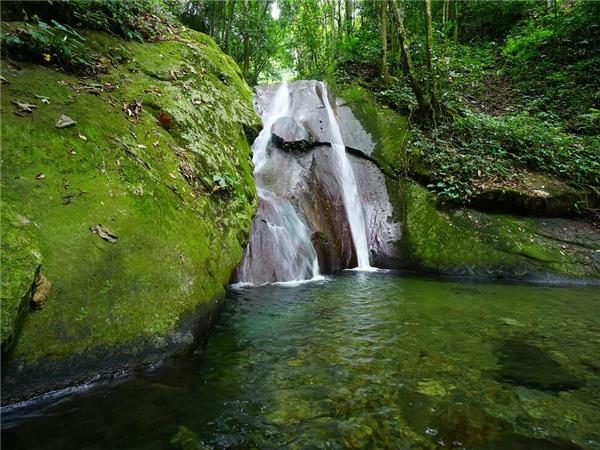 Wildlife & culture in Malaysia
From
£1448

to

£2055
11 days
ex flights
Small group travel:
Departs selected Saturdays and Mondays throughout the year
If you'd like to chat about Wildlife or need help finding a holiday to suit you we're very happy to help.

Holiday reviews from our travellers
At Responsible Travel, we think the best people to advise our travellers are often... other travellers. They always return from our tours with packing tips, weather reports, ideas about what to do - and opinions about what not to.

We have selected some of the most useful wildlife holidays advice that our guests have provided over the years to help you make the very most of your holiday - and the space inside your suitcase.

Take layering clothing as it can be cold in the viewing platforms but warm other times.

"If your guide suggests getting up at 5am, agree! I love my bed but we had to leave at 5am to get our return flight, the sunrise on the river and the birds were wonderful. If I had realised I would have agreed to get up this early on other days!" - Sue Shickle on orangutan watching holiday

"Talk with the guides – they are a mine of information." - Stuart Sutcliffe, wildlife watching in Namibia

"Viewing the (many) grizzly bears in a natural environment without any interference with nature. Specifically, it was thrilling to see several mothers with cubs! Take layering clothing as it can be cold in the viewing platforms but warm other times. Take insect repellent and USE IT! I don't normally get bitten but this time I did. Take NO food or drink: it is all provided and is superb and plentiful. They also provide toiletries, so no need to take those either! And finally, be prepared to be amazed!" - Suzanne Wafer on our grizzly bear watching tour in British Columbia

"Don't use flash photography on the wildlife, it is cruel and frightens off the creatures for other people to see!" - Alicia Jane Taylor

Be prepared for the beauty of the natural landscape and seascape. Be prepared for possible rough waters on the orca viewing expedition.

"Take a head torch and a she-wee, ladies if you don't want to leave the safety of your tent in the middle of the night!" - Phoebe Harrison on our gorilla safari and the Maasai Mara holiday

"Be prepared for the beauty of the natural landscape and seascape. Be prepared for possible rough waters on the orca viewing expedition and also accept that a complete soaking is likely due to the small size of the craft. However, the soaking is fully acceptable once the orcas are located and the small craft allows for more personal viewing." - Robert Roberto, whale watching on Vancouver Island

"Be patient. Rwanda is a wonderful country with many experiences to reward what may seem longish journeys - particularly that to Nyungwe Forest where Colobus monkeys are very interesting and there is much else to enjoy. Do use sticks and porters when available. They do make progress easier as well as giving needed income. Visit genocide sights if possible. Not at all easy but will help understanding of what Rwanda has been through and the burden of memory that many people must still carry." - Patrick Taylor on a gorilla watching holiday in Rwanda