1

Reviews for Bike Asia Holidays
Read Bike Asia independent reviews and make booking enquiries on responsible holidays.
3 holidays found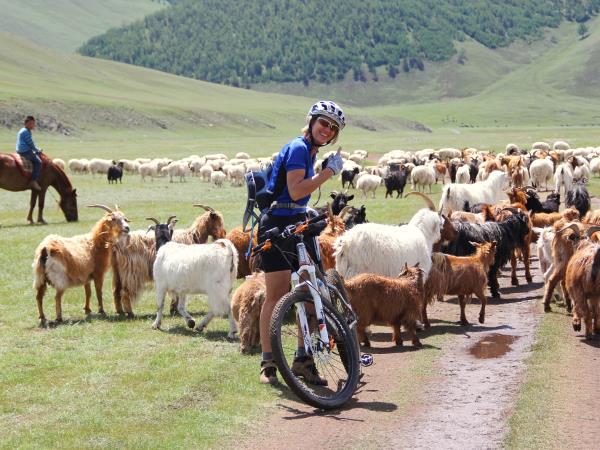 A visit to Mongolia is one of the planetís last few adventures, so why not take it even further by going on this Mongolia cycling and mountain biking holiday? What better way to appreciate the wide, open spaces, snow-topped mountain ranges, forests, lakes and deserts than on a bike, cycling off-road on all kinds of different terrain? Youíll be able to get deeper into nature than on a vehicular tour, and not only that, there will be greater opportunities to interact with the incredibly generous and open local people. This Mongolia tour is more expedition than holiday, with off-road camping the main form of accommodation. Thatís not to say itíll be uncomfortable Ė youíll be accompanied by ...
Read more >
From
US $2,895
excluding flights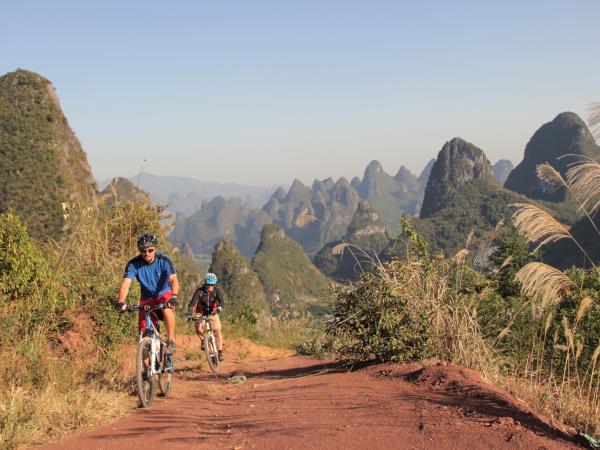 This adventure holiday in Yangshuo, China takes you to one of the countryís top spots for thrill seekers, known for its many challenging activities as well as for its gorgeous scenery. The main activity on this trip is cycling, most of which is off-road and hilly, so youíll get a proper workout while you gaze at the magnificent peaks of the karst mountains that dominate the local landscape. Youíll be accompanied by local guides who can sort out any problems and motivate you to get further up those steep climbs! The activity doesnít stop there, however. As well as the riding, youíll also have the option of taking on a different activity. Rock climbing is what this area is famous for, but if ...
Read more >
From
US $525
excluding flights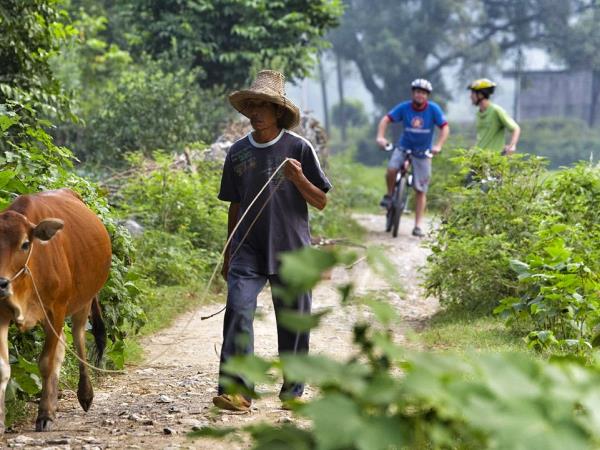 China is a safe and fascinating destination, and Yangshuo, with its dramatic setting and wide choice of restaurants and lodgings make it perfect for this China family cycling and activity holiday. If youíve been exploring the countryís sprawling dynamic cities then this five-day break will introduce you to a more tranquil, rural side of China; one which hasnít changed for hundreds of years. Set amongst thousands of limestone peaks, and close to winding rivers, green fields and pretty villages, Yangshuo is a wonderful base for a cycling holiday. While there are plenty of challenging rides available, for families we stick to smoother rides on rural paths and back-roads where there is little ...
Read more >
From
US $413
excluding flights