2

independent reviews for

Kruger & Swaziland safari, South Africa, tailormade
Reviews for Kruger & Swaziland safari, South Africa, tailormade
---
Bob Mudd

review 18 Aug 2010
1. What was the most memorable or exciting part of your holiday?
Seeing a pack of nine wild dogs. Getting so close to some of the other wildlife. Seeing Humpback whales breach. The animals and birds.
2. What tips would you give other travellers booking this holiday?
Amazulu Lodge being on the road is too noisy and so ask for a back room. Otherwise, do it.
3. Did you feel that your holiday benefited local people, and minimized impacts on the environment?
Yes since we stayed at lodges which employed all local people.
4. Finally, how would you rate your holiday overall?
Better than expected and lived up to all our hopes
---
Eugene and Debs Gribbon

review 21 Oct 2006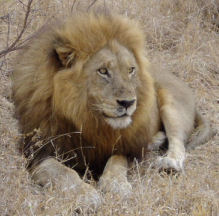 We knew that the trip would be pretty special a) because we had been planning it for ten years to celebrate our 40th Birthdays and b) because it was a once in a life time dream. The trip surpassed our expectations tenfold. In our wildest dreams we couldn't contemplate or imagine the experience we would or could hope to achieve on this trip. It was amazing from beginning to end. It was hard for us to comprehend that these animals were in their natural environment and we were there encroaching on their territory, almost intruding if you like. We found the whole thing surreal. Unless you are there no one can appreciate that an elephant will walk across in front of your car and all you can do is stare in awe at the magnitude of its stature. We both have a love for domestic and wild animals alike, but we fail to believe that even if you didn't share a natural love for animals you wouldn't enjoy the experience of an adventure like this. Everyone should do a trip like this in their lifetime - it would be very humbling. Not only is it an education, but it is rewarding as you learn about the animal world first hand.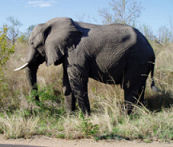 Our guides were very helpful in all places, especially Thulani in Mkhaya. It was endearing to spend time with someone that was full of passion and enthusiasm for his job and the love that he has for the animal kingdom. His knowledge of the animals, their lifestyles, flowers and fauna was immense. He also had a wicked sense of humour. If there is a 'piece of heaven on earth' then Mkhaya was it. The only bad thing I can say about it is we were not there long enough. The whole experience of sleeping indoors but outdoors was truly exhilarating. I have never been so relaxed as I was there. We were like two school girls let loose in a sweet shop. The only downside for us was the travelling. In that whatever times we were told we needed to double it or add on at least a couple of hours. We had no time to stop and explore as we would like to have done. For future clients we would recommend that they leave the reserve (especially Mkhaya) one day and fly out on the next day. We only stopped once on the way to Timavati and it took us 7 hours. Four hours from the border. We would also recommend that a more powerful vehicle is offered. We found that our car was all show no go. There are quite a lot of dirt roads and the Polo was far from adequate for these roads and the hills in Swaziland. We would also recommend that you notify people about the tipping situation. Although I am a firm believer that a tip should be given where due, it did feel that you were obligated to give them with tips being stipulated at Gomo Gomo. We were unaware about tips and spent quite a bit on them. If we had been made aware we would have made allowance for this. The Rissington Inn was awesome and if we had of known, we would have stayed for a couple of nights. It was good to refresh in luxury. Out of the three places we stayed (animal places that is) our least favourite was Berg en Dal, I think we had been spoilt by Gomo Gomo and then The Rissington. We found a cockroach which put us off a bit and we found that the staff were the least friendliest. It definitely is just a place to pass through. We would say that the game drive was a disappointment. The lorry/landrover was too big so you didn't go off road, which we had been accustomed to in Gomo Gomo and then on in Mkhaya. Overall though it was certainly a trip of a lifetime and we shall be talking about it for a very long time if not for ever. We plan to go back in about six years time - God willing - to share the experience with our family.
Holiday Reviews
You can trust Responsible Travel reviews because, unlike many other schemes, reviews can ONLY be written by people who we have verified have been on the holidays. In addition, we don't run these holidays ourselves - our only interest is giving you the best independent advice.