South Downs Way National Trail Walk
Responsible tourism
Responsible tourism: South Downs Way National Trail Walk
Environment
By organising a walk along the South Downs Way national trail we are encouraging people into a more sustainable type of tourism. There is a risk in creating a new national park so close to London that parts of the park could be overwhelmed with motor cars, as people drive up onto the downs simply to admire the view and, at best, take a short stroll from the car park.
We use a local transport company to provide more eco-friendly coaches to get people into and out of the park thereby reducing the individual carbon footprint. We encourage them to be as efficient as possible in their use of fuel and switch off engines as soon as they are no longer necessary.
Other than the limited transport we need to get to and from the park we use no manufactured energy and create very little waste. During the walk we encourage everyone to avoid waste and to recycle their packed lunch containers etc at the appropriate centres in the towns and villages which we pass through. On hot days it becomes very clear to everyone taking part in this physical exercise just how precious water is and how important it is to save it. It's a very good lesson which people take with them and consider their use of this commodity more carefully in the home.
Community
For the past two years we have arranged a refreshment stop at Pyecombe Village Church where the ladies of the parish have provided the hundreds of people taking part with teas, coffees and home made cakes. It is not only very popular with the walkers but has also added a substantial and very welcome source of income for the church upkeep. This year we are extending the idea to Southease Church as well and hope to be able to help their fundraising. At Manor Farm in Cocking the owners not only put on teas for us but also sell their organic meats directly to us on the day we finish at their farm. Their sausages are particularly popular and farmer Richard Marks has said the event is a great boost for him because so many people come back to buy more produce after the walk has finished. Another very welcome sight we have arranged is the lady selling her locally produced 'Victorian Ice Cream'. She sets up stall especially for us on Harting Down and does a roaring trade in the hot June weather. There are surprisingly few pubs along the trail but those that are always make us most welcome - not just with their local beers but also by opening up in the mornings to offer' bacon butties' to everyone before they set off on their day's walk. And, of course, we always advise all the tea shops in the towns and villages we [pass through so that they can get extra supplies in for the event. All in all we provide quite a little boost for the South Downs rural economy during the event.
Landscape
I personally have been leading walks along the South Downs Way for over 20 years. It began with doing volunteer work for the Y.H.A. and taking small groups of youngsters along the trail, staying overnight at hostels on the way. We would always take time to stop and look at the wild flowers of the chalk downland and in particular the beautiful orchids we have here in the summer. I remember marvelling at my first sight of a Bee Orchid and wondering how on earth it developed to look so perfectly like a bee! Nowadays they are more difficult to find but we usually spot one or two and always point them out.
The sheep are constant companions as you walk the trail and it's interesting to point out the different breeds we now see - not just the famous 'South Downs' which I always like to remind our Australian visitors was the cornerstone of their major industry. Along the way we cross a number of other walking trails including a two that I created with other members of the Footprints team. They are the West Sussex Literary Trail and the New Lipchis Way - both of which are fully way-marked and now shown on Ordnance Survey maps. I helped to write the trail guides to accompany these routes and in so doing learned a lot about the countryside I love so very much. People are always interested when they see the signs for these routes and we love to tell the story of how they were created and all the other features which are on those trails.
I was lucky enough to be trained as a volunteer ranger for West Sussex and gained a lot of knowledge from the guys running the course - one of whom now holds a very senior position in the South Downs National Park - and I enjoy passing on the things I was taught to the people I now walk with.
Country walking is not just good physical exercise it's also about mental relaxation and easy conversation. A whole range of topics come and go during a walk and it's always a delight to learn new things as well as pass on my own experiences. I remember excitedly pointing out a distant kestrel to a group I was walking with only to hear the guy next to me say "yes - a young male ". He was a warden at the local RSPB Reserve.
Popular similar holidays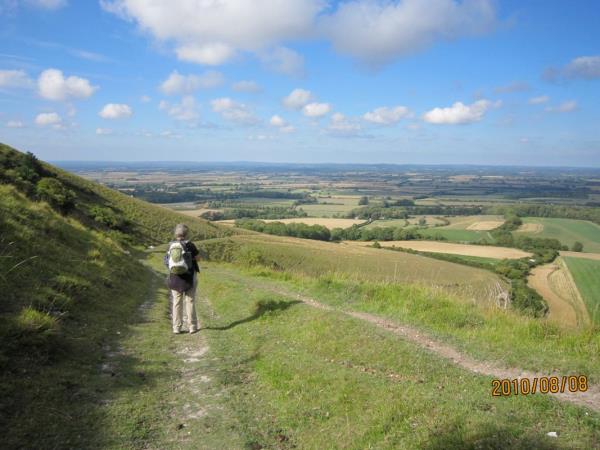 Walk in the footsteps of the Bloomsbury Group in Sussex
From £320 3 days excluding flights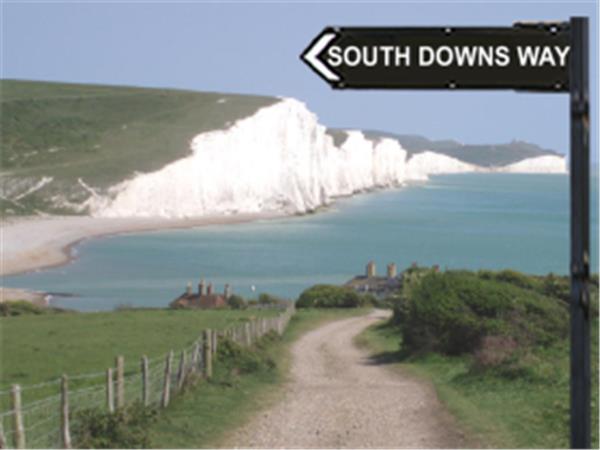 Walk The South Downs Way in Southern England
From £840 - £1280 11 days excluding flights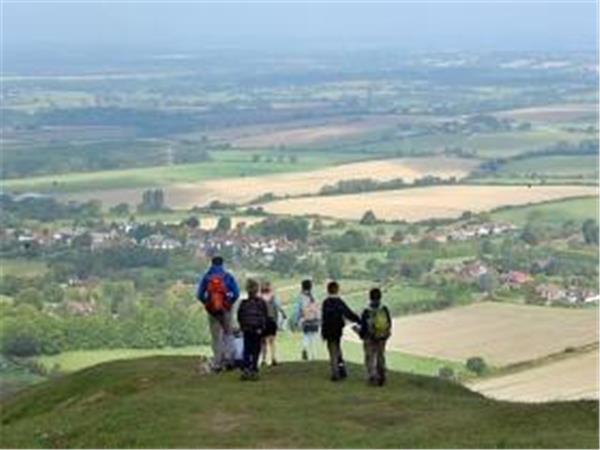 Navigation courses for all in the stunning South Downs
From £30 - £45 per course (1 day)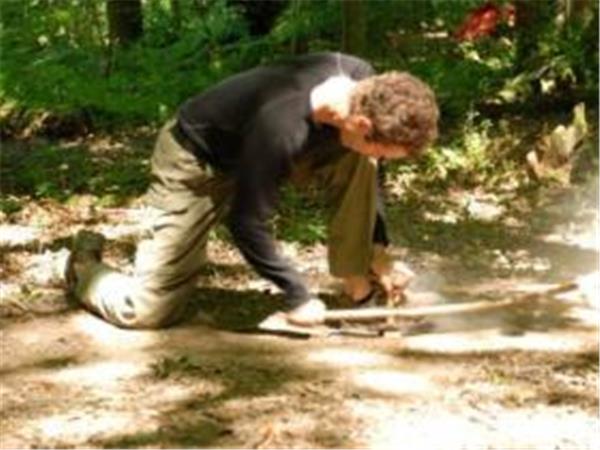 Bushcraft and wildlife in the heart of the South Downs
From £25 - £750 per course