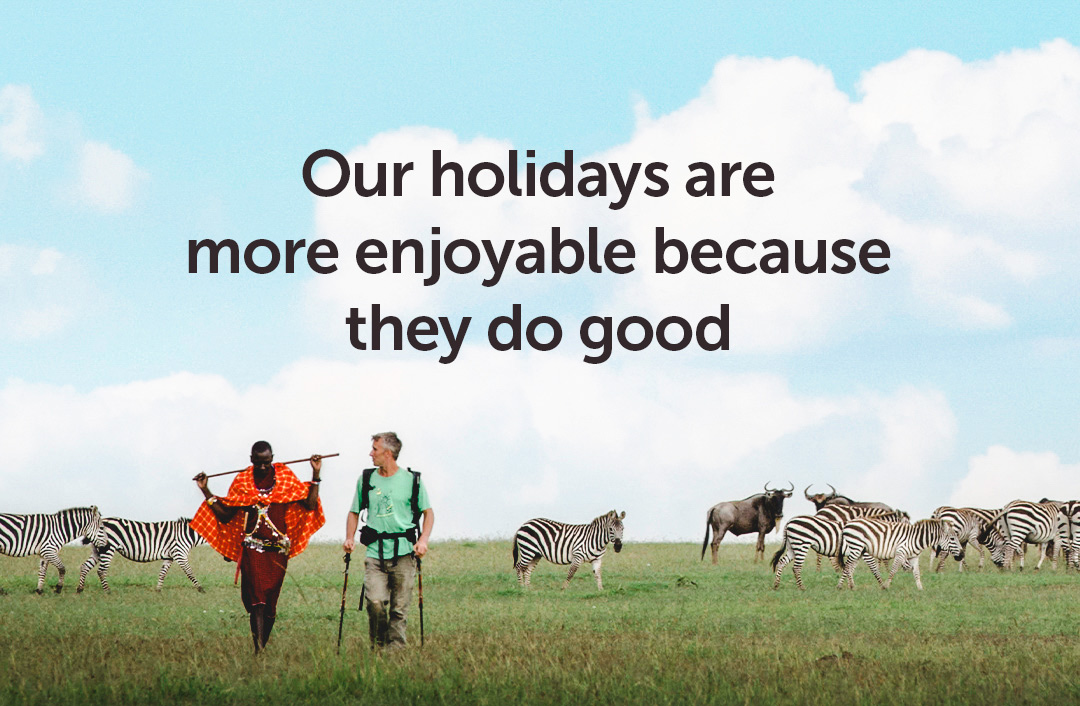 Our holidays are more enjoyable because they do good
When your trip benefits others, you gain too. Our holidays aim to support local communities and preserve nature – which helps bring you closer to both.
We're trying to do more good, and less harm
We believe travel should work with people and planet and aim to maximise benefits to both. We screen all our trips, and you can read about the specific good they do on each holiday page. When you travel with us, we'll fund a day out for a child from a disadvantaged background. There's no denying our holiday carbon emissions contribute to global heating. We're working to reduce these, but until low-carbon flights options exist, you can help by choosing to fly less.
Together we're making tourism better
We're an activist company, founded in 2001. We are far from perfect, but try to lead by example, and campaign for change. By supporting our work and choosing our holidays, you're helping create a kinder, more responsible industry for everyone.
"The first place to look for environmentally friendly holidays"
"Great source of travel ideas by a spokesperson for responsible tourism"
"The best website devoted to environmentally friendly travel across the world"
Back to the top