Anyone that has travelled Italy knows the intense passions it can provoke, but our Italy holidays take you beyond the sublime yet frequently overcrowded cities and into the bellissima countryside instead. Sociable small group tours, as well as tailor made holidays, roam the magnificent landscapes of the Amalfi Coast, Puglia, Umbria, Tuscany and Sicily, often walking or cycling, the better to drink in the scenery. And the wine, of course, the perfect accompaniment to one of the world's great cuisines, which our sumptuous Italy cooking holidays allow you to explore under the guidance of expert chefs.
Our top Italy holidays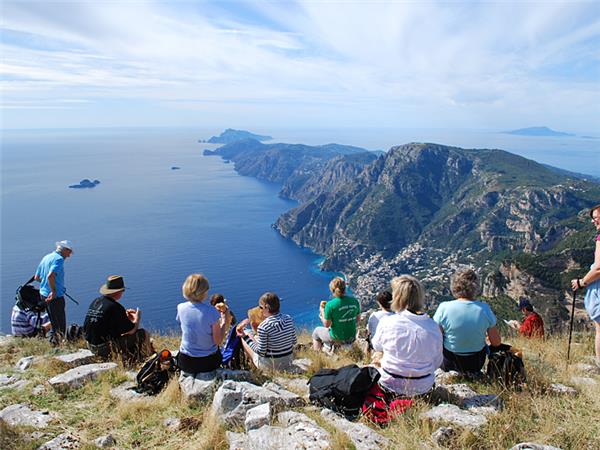 8 days
inc UK flights
Walk in lemon groves and hillside villages
Small group
2023: 23 Dec, 30 Dec, 2024: 10 Feb, 17 Feb, 24 Feb, 2 Mar, 9 Mar, 16 Mar, 23 Mar, 6 Apr, 13 Apr, 20 Apr, 27 Apr, 4 May, 11 May, 18 May, 25 May, 1 Jun, 8 Jun, 15 Jun, 22 Jun, 29 Jun, 6 Jul, 13 Jul, 17 Aug, 24 Aug, 31 Aug, 7 Sep, 14 Sep, 21 Sep, 28 Sep, 5 Oct, 12 Oct, 19 Oct, 26 Oct, 2 Nov, 9 Nov, 16 Nov, 21 Dec, 28 Dec, 2025: 8 Feb, 15 Feb, 22 Feb, 1 Mar, 8 Mar, 15 Mar, 22 Mar, 29 Mar, 5 Apr, 12 Apr, 19 Apr, 26 Apr ...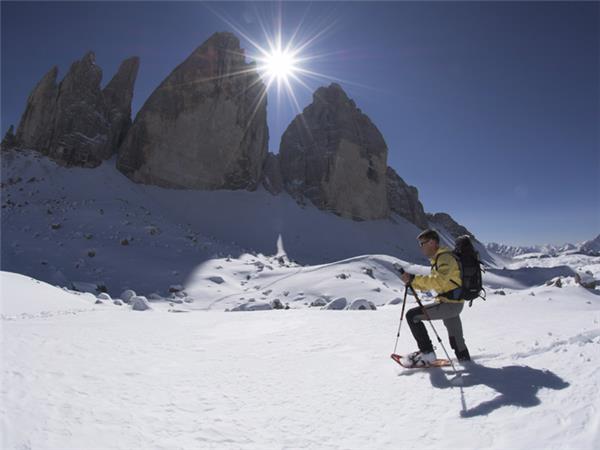 8 days
inc UK flights
Michelin recommended cuisine & inspiring walks
Small group
2023: 19 Dec, 2024: 20 Jan, 27 Jan, 10 Feb, 17 Feb, 24 Feb, 2 Mar, 9 Mar, 23 Mar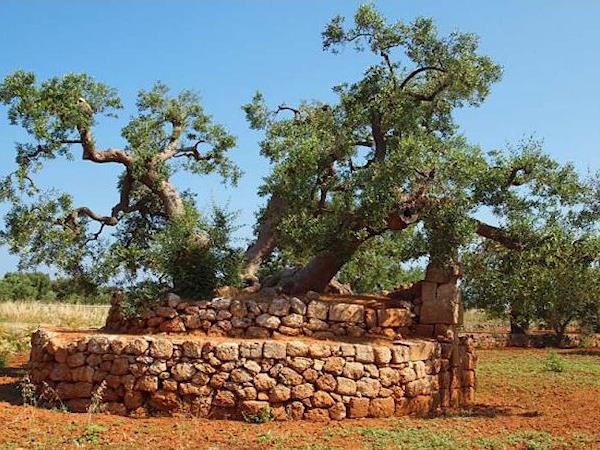 8 days
inc UK flights
Puglia, whitewashed towns, traditional farmland and fine cuisine
Small group
2024: 30 Mar, 13 Apr, 18 May, 1 Jun, 15 Jun, 6 Jul, 31 Aug, 7 Sep, 14 Sep, 28 Sep, 5 Oct, 12 Oct, 2 Nov
Italy holidays, Culture
Italy has spent thousands of years exporting its culture, starting with the Romans and leading right through to La Dolce Vita. But there's nothing more satisfying than seeing it in situ – which is why Roman ruins at Pompeii, Renaissance art in Florence, and opera in Verona are always high on the agenda for holidays. High culture is nice and all, but culture also means daily life – and Italians do this right, too. There's an emphasis on agriturismo holidays which use local produce and a nationwide respect for the bel paese – their beautiful country.
Walking holidays in Italy
Some forty percent of Italy is mountainous, and when the mountains offer views as good as this, there are bound to be hikers. For an Italian
walking holiday
you can't go wrong in the Dolomites, where there's hiking in summer and snowshoeing in in winter. The ambitious can try the Italian Alps and the famous Mont Blanc circuit trek. If you prefer gentle hills to gigantic mountains, the rolling slopes of Tuscany come with wine tasting breaks, and Cinque Terre and the Amalfi Coast have undulating coastal walks, where a sea breeze and a sea view make the high points heavenly.
Cycling holidays in Italy
As Italy's annual Giro d'Italia shows, Italians make very good cyclists, and a
cycling holiday
is a very popular way to explore the countryside. If you're happy on hills, there are challenging rides in Lombardy, but if you like it flat, then lakeside cycles in the Dolomites, pretty routes in Puglia, and e-biking in Tuscany will make you want to pack your pannier and saddle up. Cycling holidays aren't just about endurance – there's plenty of time between rides to explore towns and cities along the way. Try exploring Lake Garda and the Veneto region by bike, before finishing on foot in Venice.
Family holidays in Italy
From pizza and gelato to gondolas and gladiators – plenty of Italian culture is child-friendly. This is a country where family units are strong, people visit their grandparents every week for family dinner, and children are welcome in the restaurants – often way past their bedtime. Italy's varied landscape is a natural playground for active children, offering activities from canyoning to cruising. On your
family holiday
, take the kids up an active volcano in Sicily or relax in the Alps in a chalet hideaway. A centre-based self catering holiday is often the way to go. Your bambinos will have a blast.
Where to go on holiday in Italy
The jet set and the stylish have long been attracted to Italy's beautiful coastline, but you don't have to be a yacht owner to get the most out of the
Amalfi Coast's
spectacular walking trails, or to try granita made from local almonds on a terrace in
Sicily
. If you want to explore quintessential Italian countryside, then
Tuscany's
hill towns are a high point – literally – on a hiking or biking holiday, but for somewhere quieter try
Umbria
next door. Fewer people head here, and we think that the world is missing out on cooking with locally grown saffron and drinking Orvieto wine straight at source.
Types of tours & holidays in Italy
If Italy's long coast and dramatic topography have you chomping at the bit, consider an
adventure holiday
, where you can sail, island-hop, ride and hike countryside trails on your quest to get to know the country. If you're happiest over handlebars, a
cycling holiday
could have you exploring Puglia or even crossing into Croatia from Trieste.
Walking holidays
might cover less ground, but they're focused on the most beautiful parts of the country: try Piedmont or Sardinia. Consider a
small group holiday
so that you can compare notes on the wine tastings and meet like-minded travellers.
If you'd like to chat about Italy or need help finding a holiday to suit you we're very happy to help.