Our Kenya holidays & safaris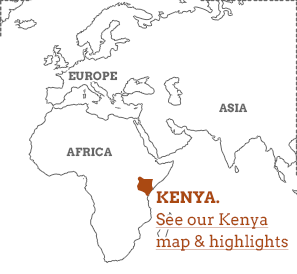 Kenya has hosted wildlife safaris for decades, and whether you're bringing the family for a memorable search for the Big Five, or combining Kenya with gorilla safaris in Uganda or a beach break in Zanzibar, responsible holidays here ensure that the focus is just as much on the people as the incredible animals. Guides, porters and drivers are drawn from the surrounding areas, while on village visits you'll be able to purchase handmade Maasai products. Our Kenya holidays also support community-led conservation initiatives, and give you a deeper insight into Maasai culture by using locally owned homestays and lodges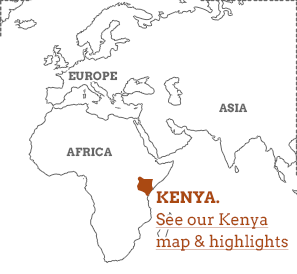 Our top Kenya holidays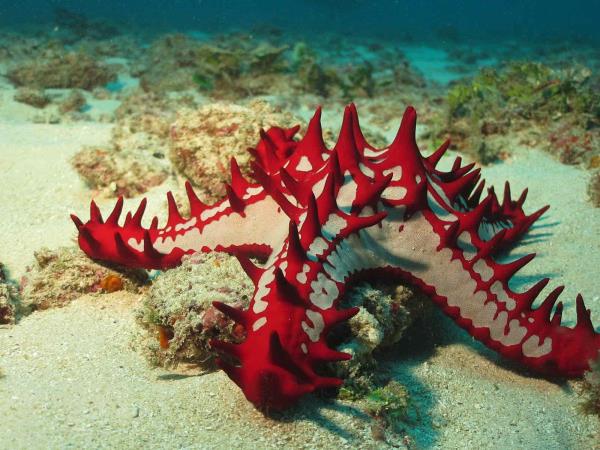 8 days
ex flights
The Great Migration, Masai Mara safaris & beach relaxation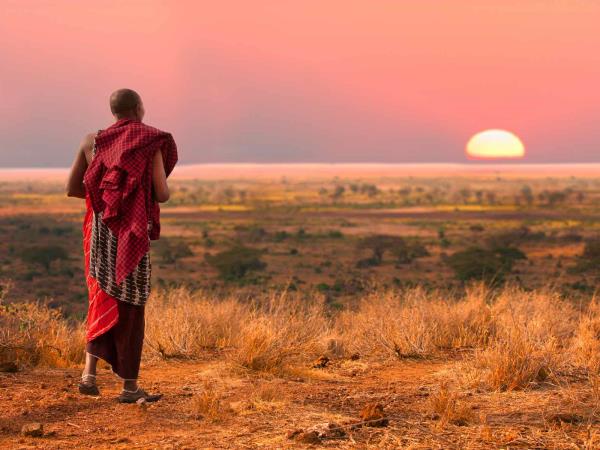 13 days
ex flights
Safari in the Masai Mara & paradise beaches on Zanzibar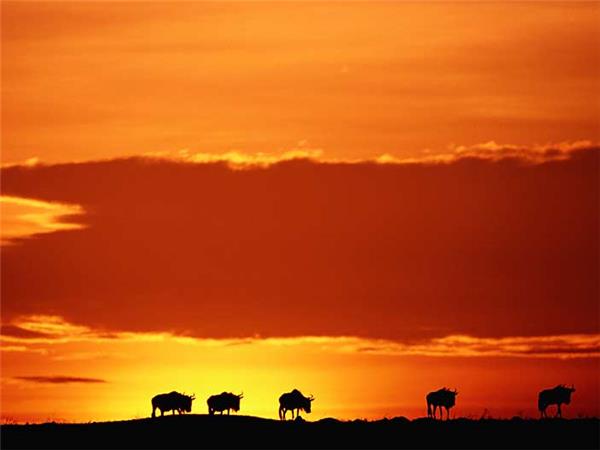 17 days
inc UK flights
Superb safari and trip to see gorillas
Small group
2022: 25 Jun, 10 Sep
Best time to go on holiday to Kenya
Kenya's wildlife can be seen year-round. The Great Migration, where over a million wildebeest move across the grasslands, occurs from August to October and is one of the world's greatest natural spectacles. Young tend to be born towards the end of the year, and migratory bird species visit from September to April. During the long rains – from March to May – some accommodation may shut down, and travel can be tough. However, photographers may enjoy snapping stormy skies over green landscapes. During November and December, the short rains cause less disruption, and refresh the vegetation.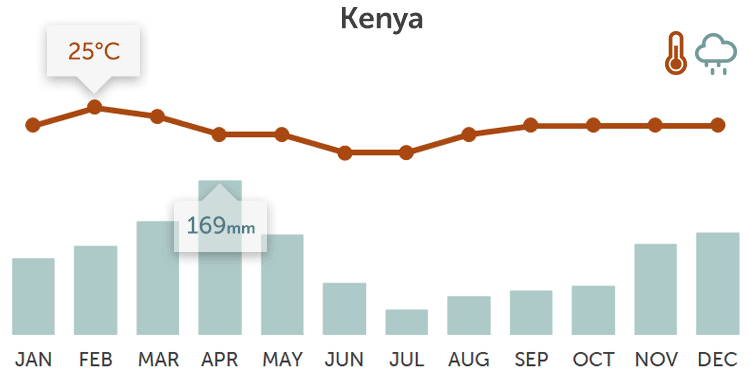 Map & highlights
The Great Rift Valley passes through Kenya, creating a spectacular channel of grassland on its way down through Africa, and eight great lakes in Kenyan territory, including Lake Nakuru. The words "Masai Mara" are on every traveller's lips when they touch down in Nairobi, and its Maasai people are an inspiring example of how communities can coexist with nature. Masai Mara and Amboseli National Park both border Tanzania; Amboseli famously comes with views across to Tanzania's Mount Kilimanjaro. If you head north, you'll find less-visited parks like Samburu, and Mount Kenya, Africa's second highest mountain, rising over 5,000m above the plains.
1. Amboseli National Park
Amboseli is the setting of Kenya's classic postcard scene: the snow-capped peak of
Kilimanjaro
looming over huge herds of elephants striding across the plains below. You'll find the big five here, along with hippopotamus and birdlife in the soggy swamplands, fed by the mountain's meltwater. Walking safaris and nighttime game drives are permitted in the conservancies bordering the park.
2. The Great Rift Valley
The 9,600km-long Rift Valley has shattered Africa, leaving behind a trail of lakes, islands and lush oases. Eight lakes sprang up in Kenya; Naivasha has over 400 species of birds, flitting about amongst the hippos, Elementaita is a deep blue soda lake, attracting white pelicans, and Baringo has a floating restaurant. Geological activity continues in the Rift, with hot springs and steam vents bubbling from the deep.
3. Lake Nakuru
One of the Rift Valley's eight lakes, Nakuru entices a huge variety of wildlife to its shimmering waters, including numerous predators, giraffe and buffalo and both black and white rhino. But it's the birdlife that provided Nakuru's most fantastic scenes; the lake periodically turns a soft pink as some two million flamingos descend onto its algae-rich waters, just one of the 450 species of bird found here.
4. Masai Mara
This national reserve is synonymous with both wildlife and the Maasai tribes. A stage for the
Great Migration
, the
Mara
sees some two million wildebeest and zebras spilling into it from Jun-Oct – if they survive the precarious Mara River crossing. The surrounding Maasai conservancies give the chance to spend time with this fascinating people, with bushwalks, village visits and warrior training lessons!
5. Mount Kenya
Africa's second highest
mountain
soars to 5,199m, capped with glaciers. You'll find few visitors in this UNESCO Biosphere Reserve, despite the gorgeous flora and wildlife – a beautiful contrast to Kilimanjaro's barren yet busy slopes. Surrounding villages offer an insight into life in the shadow of the mountain. The nearby Mau-Mau Cave – a national monument – sheltered the Freedom Fighters in the 1950s.
6. Samburu
Far from the big name attractions of the south, Samburu receives few visitors; it feels like a true African wilderness. The Ewaso Ng'iro River nourishes Samburu's scruffy vegetation and abundant wildlife – Elsa the Lioness was raised here, the famous star of Born Free. Lion, cheetah and leopard roam the park, best seen during sunrise or sunset game drives.
Must-see safaris
Kenya has some fantastic – and long-standing – lodges for your safari holiday, but there's also camping, overland tours and safari on foot. Kenya is a great place to see the Big Five, but once you've ticked these beautiful behemoths of the natural world off your list, plains game like gazelle and antelopes, might jump for your attention – not to mention the
wildebeest
, which migrate in the near-millions along the Great Rift Valley from August to October. The
Masai Mara
and
Amboseli
, both found in the south, are popular safari destinations.
Masai Mara
The Masai Mara National Reserve is world-famous, as much for the Maasai people as it is for the Big Five, which can be seen here all year round. Stretching along the Tanzania border, it's home to many big cats, while the Mara River becomes a dramatic stage each year as wildebeest make their daring crossing, watching out for crocs as they go. The charismatic Maasai people are nomadic pastoralists and skilled hunters, and stopping at a village – or even using a Maasai guide – can really enhance your experience of the area. Read more in our
Masai Mara travel guide
.
Travelling with children in Kenya
Family holidays in Kenya
capitalise on the country's accessibility. You'll find that it's generally cheaper than Tanzania, the driving distances in places like the Masai Heartlands aren't too daunting for young, easily-tired travellers, and there are plenty of lodges which will welcome kids with open arms. Your children will have their eyes opened wide thanks to patient Maasai guides who can show them how to track, and they won't dare close them again, for fear of missing the next wildlife spectacle. There are so many animals around when you go on a game drive that you won't have to fight over the binoculars.
Further afield
Add Tanzania or Uganda to your Kenya holiday, and get even more out of Africa. Though Kenya is a fantastic country in itself, many Kenya holidays throw in time in
Tanzania
, too, as Amboseli and Masai Mara run along Tanzania's border. Hop south of the Masai Mara and you have the Serengeti, and just below Amboseli is Mount Kilimanjaro. Inland of Kenya is Uganda – and the chance to see gorillas, which you can't find in Kenya.
Combine a gorilla safari with the Masai Mara
– you'll need more than two weeks, but you'll get two very different safari experiences in one unforgettable trip.
Types of holidays & vacations in Kenya
Safari holidays are the best way to see Kenya, as there aren't many other destinations in the world where you can so easily tick off the Big Five. Breathtaking and wildlife-packed, they often include a bit of time on the beach at the end, where you can swap lions for lying around.
Small group holidays
are a great way to meet like-minded travellers – plus a few extra eyes are useful when you're scanning the trees for elusive leopards. Choose a
tailor made trip
and you'll get your own game drive – meaning you can ask all the animal facts you like.
Where to go in Kenya
Kenya is large, but its southern national parks have a high density of wildlife, so you don't need to travel far once you've reached one. You could spend your time in the
Masai Mara
, the famous home of Maasai communities and big cat central.
Amboseli National Park
means elephants; one of its greatest sights is seeing herds of these gentle giants passing under a snow-capped Kilimanjaro. Kenya has its own mountain to rival Kili –
Mount Kenya
is the second highest peak in Africa. Climb it and you'll find bamboo forests, and beautiful lakes as you push through a challenging (though manageable) ascent.
If you'd like to chat about Kenya or need help finding a holiday to suit you we're very happy to help.