Due to Malta's central Mediterranean location it has long proved desirable from both a strategic and traveller perspective. Since Phoenician times, settlers have used the island as a maritime base becoming part of an eclectic historic legacy spanning some 7,000 years. Malta's capital city, Valletta, is a UNESO World Heritage Site and once described by Disraeli as equalling any European capital when it comes to noble architecture. But that was before WWII, of course, when poor old Malta's strategic position did it no favours at all with the subsequent Siege of Malta resulting in the entire island being awarded the George Cross for bravery.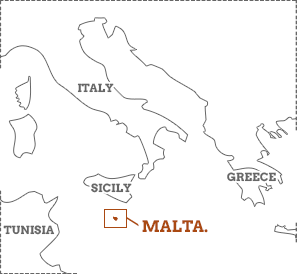 The maltese archipelago has welcomed tourists since the 70s and the island of Malta has been developed accordingly, especially around the coast; rural gozo, however, remains refreshingly untouched.

The Maltese are extremely proud of their heritage and although links to the UK have resulted in British tourists as well as the occasional red phone box, reading up on the island's history is really worthwhile.
The island of Malta maybe just smaller than Andorra but it more than holds its own when it comes to historic importance, with the east coast city of Valletta designated Europe's capital of culture for 2018. Thanks to Malta's proximity to Sicily, day trips, in either direction, are more than possible and it takes about 90 minutes to make the journey by ferry. Gozo and tiny Comino, the two other islands in the Maltese archipelago, are also in easy reach; ferries are inexpensive and take under 30 minutes. Gozo and Malta are like chalk and cheese and it's definitely advisable to compare the pair before you finally settle on holiday plans.
1. Comino
There can be few more tranquil settings in the Mediterranean other than the island of Comino which lies neatly nestled between Malta and Gozo. One hotel, three cars and four permanent residents mark Comino out from its larger siblings although, thanks to the island's crystal clear waters and sandy white beaches, snorkellers and divers flock like seagulls, especially during the summer.
2. Mdina
Although Malta does suffer from traffic congestion, the walled city of Mdina, about 12km west of Valletta, most certainly does not. Nicknamed the Silent City, partly due to the lack of cars, Mdina features a fascinating blend of Norman and Baroque, alongside medieval and Roman ruins, to create a more peaceful alternative to Malta's capital, with the interior of St Paul's Cathedral a must for fresco fanciers.
3. The Megalithic temples
There are six ruined temple sites that have UNESCO status and all but one, the ?gantija temples on Gozo, are on the island of Malta. Excavations have uncovered some of the world's oldest free standing stone works and you'll have to fast forward an extra 1,000 years before you get even close to the creation of Stonehenge. The Gozo temples are probably the most enticing for amateur archaeologists.
4. Senglea
The smallest of the Grand Harbour's Three Cities, Senglea is as firmly entwined within Malta's history as the twisted fig trees to be found arbitrarily growing throughout its streets. Traditional sailing regattas, complete with fireworks, turn Senglea into a lavishly decorated flap of colour from March through to September with links to maritime heritage and the Knights of St John both celebrated with equal zeal.
5. Valletta
A visit to Malta's capital feeds cultural history lovers from a banquet of Baroque displayed within many of the city's palaces and churches, including one of Europe's finest, St John's Co-Cathedral. Stroll through the Upper Barrakka Gardens and you'll catch your first glimpse of the fortified bastions guarding the Grand Harbour which is well worth closer inspection, if only for fish & chips at sunset.
6. Victoria, Gozo
You can't come to Malta without visiting Gozo, and you can't come to Gozo without museum hopping or strolling through Victoria's celebrated Villa Rundle Gardens. The Cittadella is another must see as it extends through Victoria like an ornate bronzed fist, and creeping around the narrow limestone alleys, that align the hilltop fortifications, reveals as much about Gozo's history as it does its natural beauty.
If you'd like to chat about Malta or need help finding a holiday to suit you we're very happy to help.

More Malta articles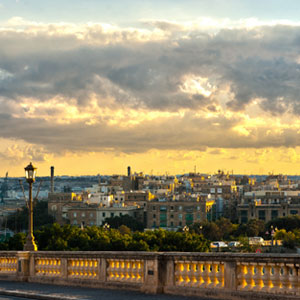 A glance at our temperature and rainfall chart will show you the best time to visit (clue: pretty much all year round).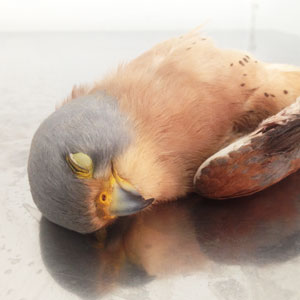 Find out more about the Maltese bird massacre, as local hunters take advantage of a legal loophole.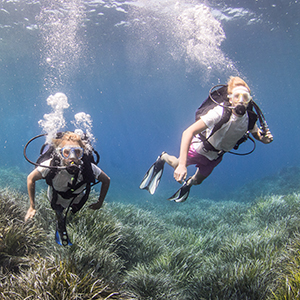 Discover why Gozo is great for family activities – all thanks to this Maltese archipelago island putting family centre stage.