Portugal's long coastline and under-explored interior are ideal for low carbon travel like cycling or walking. Relaxed, carefully designed routes take you into rural areas of the Algarve and Alentejo, far from overcrowded resorts, or along the wild Atlantic Coast between Porto and Lisbon. Locally owned hotels and restaurants benefit from holidays that typically bookend the peak season, and offer you a genuine taste of Portuguese culture. Our Portugal holidays also look to Madeira and the gorgeous Sintra Natural Park outside the capital for walking. This ever-popular family destination also offers plenty of expertly guided activity holidays.
Our top Portugal holidays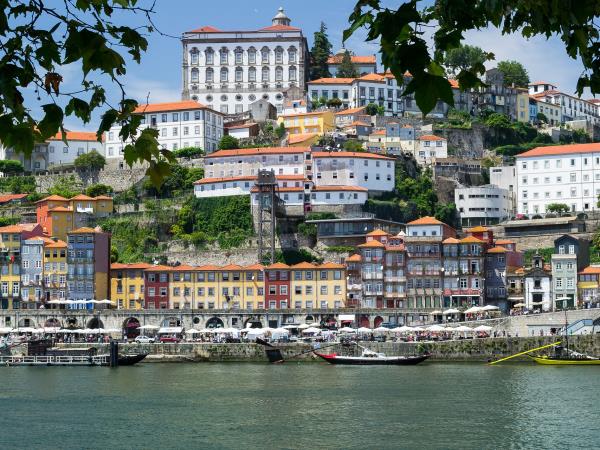 8 days
ex flights
The scenic alternative to the classic Portuguese Way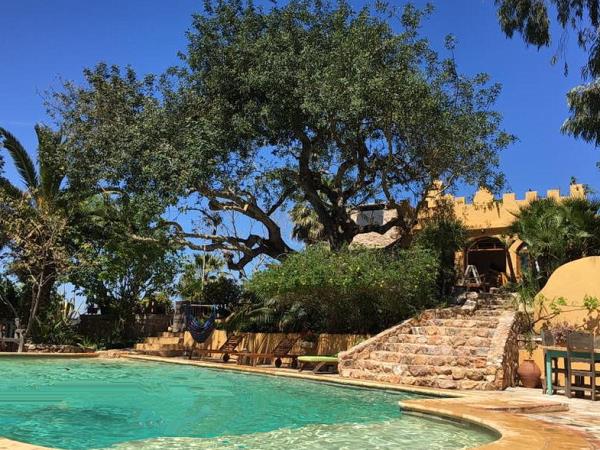 per accommodation per night
Enchanting agrotourism on 6 ha rural estate close to beach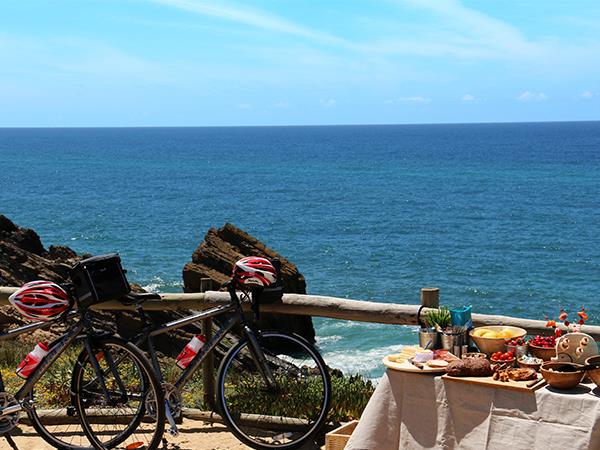 8 days
ex flights
Flat terrain tour along the coast
If you'd like to chat about Portugal or need help finding a holiday to suit you we're very happy to help.

About our Portugal holidays
Cycling holidays in Portugal
Portugal is growing in popularity for
cycling holidays
, thanks to many magnificent coastal and inland routes, most of which seem to end in a sandy beach. Typically, these are tailor made, self guided trips with plenty of support and excellent route notes. Portugal's wild and windswept Atlantic Coast from Porto to Lisbon is a popular route, and there are lush trails in the Peneda-Gerês National Park in the north of the country. And if you want a really different destination, look to the Azores, an Atlantic archipelago where you can combine cycling with world-class whale watching.
Walking holidays in Portugal
There's more to Portugal than summer holidays, and one of the best ways to find that out is with a
walking holiday
. You can follow
levada
water channels through UNESCO-protected forest on Madeira, watching out for dolphins dancing in the waves. In the Azores, walking and whale watching makes for a sublime combination. And in the Alentejo region you can leave civilisation behind, exploring aromatic pine groves, traditional fishing villages on the coast, and plains of cork oaks, olive trees and grapevines. Expect to cover around 20km a day on Portugal walking holidays that are typically tailor made and self guided.
Family holidays in Portugal
The Algarve might be known for
family holidays
, but there's also plenty of fun to be had elsewhere in Portugal. You can explore Roman and Arabic ruins, and learn the stories of Europe's first great ocean explorers. And while the most popular beaches of the Algarve can get crowded during peak season, Portugal boasts some 1,800km of extraordinarily diverse coastline – ideal not just for sunbathing, but for surfing, scuba diving and kayaking too. If you are set on the Algarve, there are many quieter, less touristy areas where you can get a taste of the real Portugal away from the resorts.
Flight free holidays to Portugal
Portugal is a lot closer than you might think, and you can easily get from London to Lisbon in under 24 hours if, like many people now, you're joining the movement for flight free holidays. A typical journey from the UK might go through northern Spain by ferry and road from Portsmouth, or through Spain via Lyon or Paris by rail. And of course there are several scenic routes from other parts of Europe. Our partners, and our friendly Travel Team, are always happy to help with advice, and you'll often find details of suggested routes and approximate timings on holiday pages.
Types of tours & holidays in Portugal
Most Portugal holidays focus on the Algarve or Lisbon, but the country is developing a fantastic reputation for both
walking holidays
and
cycling holidays
. These are usually tailor made trips but there are plenty of
small group holidays
to choose from too. And if you like to mix things up a little, you can also opt for
multi activity holidays
, whether that's watersports in Alentejo or mountain biking with kayaking and whale watching in the Azores.
Adventure holidays
might involve swimming with dolphins in crystal clear waters off Madeira, or cycling and surfing your way around the Costa Verde.
Where to go on holiday in Portugal
Inland
Algarve
, and the southwest coast, are a world apart from the golf resorts, high rises, time shares and crowded beaches found in other parts of the region. Instead, expect sleepy villages and seaside towns, and great expanses of countryside to explore. The
Alentejo
region borders the Algarve, and is largely overlooked by tourists. It offers tranquil, undeveloped landscapes perfect for cycling and walking, plus windy beaches to tempt surfers. And
Madeira
, to the west of Morocco, is a volcanic island with a coastline fringed with reefs and an interior composed of mountains, plunging valleys and lush forest.