TOWNSHIP TOURS IN SOUTH AFRICA

Tourists wander around and randomly take pictures of you and it's really disrespectful. Imagine if I walked down Camps Bay and started taking photos of everyone?

– Andiswa Mkhosi, photographer and Llanga township resident
The above quote is from a professional photographer living in Cape Town's Langa Township. She decided to put her thoughts into actions, and went to the city's affluent Camps Bay and started taking random shots. The reactions were not friendly, and a video that she shot of her tour soon went viral. Township tourism is, not surprisingly, controversial, and can go so very wrong if managed in an irresponsible way.

There are two fundamental things to remember: only go on a tour that has been created and supported by the residents of that township, and put your camera away. There are reasons why these tours have gained a reputation of being 'drive by shooting' trips with some tourists cramming their cameras with pictures of poverty instead of trying to understand ways in which to address it in a sustainable, fair and respectful way. Such ways do exist, and when handled responsibly, township tours can be an important and enlightening part of your trip to South Africa.
Our South Africa Holidays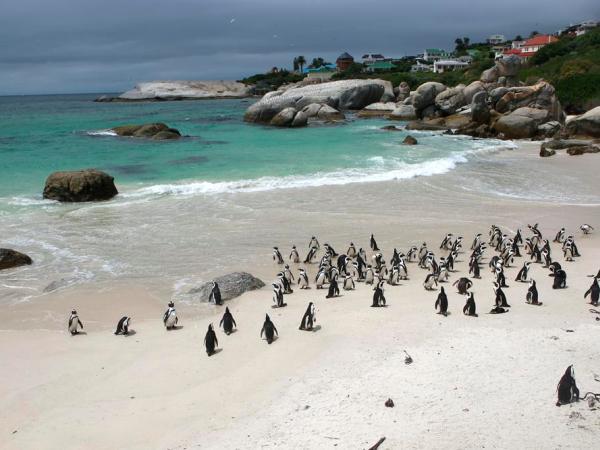 Explore Cape Town, the Winelands and the Garden Route
From
£2650

to

£4500
15 days
inc UK flights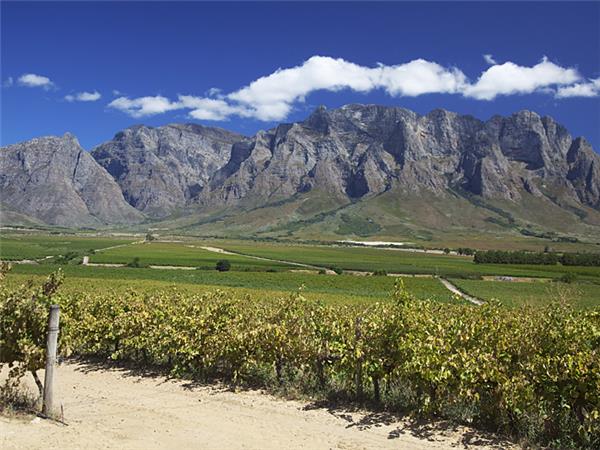 Travel along the dramatic coastline at the bottom of South Africa
From
£3095

to

£3695
14 days
inc UK flights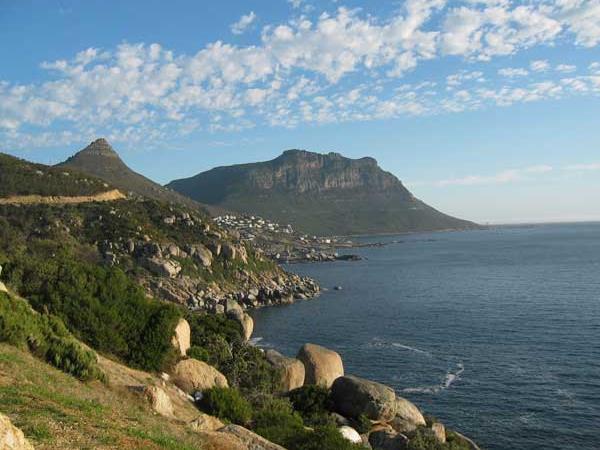 Explore this city, meet its people, and taste fabulous wine and food
From
£2000
7 days
ex flights

The townships in South Africa were designed as fortresses of apartheid control, a malicious and deliberate use of urban planning to alienate communities.

– South Africa Tourist Board
Townships are not places to go sightseeing or people watching. They have history and heritage, family legacies and loving communities. Langa, for example was founded in 1927, and named after Langalibalele – a Bantu chief who was incarcerated on Robben Island in 1873 for activism against the the Natal government.

During the apartheid years non white people were evicted from their homes and displaced to suburban areas without basic amenities or infrastructure. These became known as townships or 'locations' (coming from the Afrikaans word 'lokasies') and which were, in themselves, segregated. Following the Population Registration Act of 1950, "blacks, coloureds and Indians" were allocated different settlements.

Consequently, most towns and cities still have at least one township, often with thousands of people living there. The history of these settlements is such that they were never constructed sustainably, the small houses had two rooms which were expected to house eight people, residents do not own the land where their houses were built, some of the buildings are now deemed illegal and basic services such as sewerage, electricity and water are still lacking. The influx of people from rural areas means that townships are actually growing rather than shrinking, as ever more precarious shacks and lean-tos are jammed in between existing houses and roads.
How big are townships?
Townships really vary in size, Soweto in Johannesburg being the biggest with a population of 1.2 million people – bigger than Birmingham. Durban's Umlazi Township has a population of 800,000 making it larger than Leeds. Langa, just one of Cape Town's many townships, has over 50,000 residents.
Ubuntu
Townships are, first and foremost, home to communities doing their best to gain a livelihood, raise families, educate their children and enjoy what life has to offer in the same way that we all are. One way to facilitate this is through tourism, with local guides offering tours, and craftspeople, cafes and stalls gaining an opportunity to tap into a new market and then, ideally, using part of the income to invest back in the community. They are not there to make tourists feel better about themselves. They are also places where neighbourliness is fundamental, and where the Zulu concept of 'ubuntu' is omnipresent, a word that wraps the words compassion and humanity into one. This is something you won't capture with a selfie stick. But you might with a smile.
Our top South Africa Holiday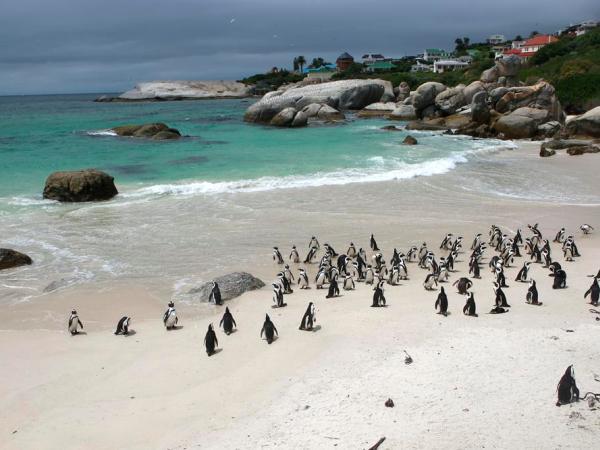 Explore Cape Town, the Winelands and the Garden Route
From
£2650

to

£4500
15 days
inc UK flights
Tailor made:
This trip can be tailormade throughout the year and can be adapted to suit your interests, budget and requirements as necessary
If you'd like to chat about South Africa or need help finding a holiday to suit you we're very happy to help.

VISITING SOUTH AFRICA'S TOWNSHIPS

The river Klipspruit runs through the Soweto and, at New Year, the African Zionist Church performs ritual cleansings in it. Crowds gather and celebrate this spiritual and spirited event.

Soweto, Johannesburg
The name is an acronym for South Western Townships, which were created originally at the beginning of the 20th century, and expanded during the apartheid era. Thankfully the 21st century has seen many more modern developments than back in the relentless years of segregation. It is now almost considered the capital of all of South Africa's townships, and is easily accessible by train with several stops scattered through Soweto. Go on a cycling tour, visit a Rasta bar, tuck into a 'kota', a carb-elicious meat and cheese sandwich, visit the Mandela Family Museum or Desmond Tutu's home. And dance. There's a lot of music everywhere in Soweto. And just to blow any preconceptions out of the water, check out the
Soweto Wine Festival
in March.

Umlazi is divided into 28 suburbs,which are named by letters of the alphabet and have 2,000 houses each. Originally Umlazi only had two exits so that movements in and out could be monitored by the police.

Umlazi, Durban
One of the largest townships in South Africa, get to know Umlazi with an official local guide, born and raised here, either as an individual or a group, which will take you around the community's churches, museums, restaurants and markets. There are many stories to be heard, shopping to be done and beer to be imbibed. In particular, the 'umqombothi', a beer made from maize, malt and sorghum. Many of the original two bedroom houses have now been extended, there is an optimistic community and a vibrant social scene. Visit its Kwa Muhle Apartheid Museum, the 'spaza' or corner shops, shebeens or sample a steak on a 'braai'.
Langa, Cape Town
Although Soweto is famous for Mandela and Tutu, Langa has an important political history. It was heavily policed in its early years, and in the 1930s its sorghum beer brewing practices were banned, hardly surprisingly to much resentment. In 1960 it was the gathering point for tens of thousands of anti-apartheid protesters. Langa was named after Langalibalele, a Bantu chief who was imprisoned on Robben Island for rebelling against the government in 1873, and today it is a wonderful township to visit to really be immersed in culture, particularly for learning about local cuisine or following the Langa Heritage Walk. In 2014, Langa welcomed the famous Cape Town Hop on Hop Off red bus tours , bringing mass tourism into real South Africa to experience its jazz, heritage, arts, culture and food. But do what Andiswa says, and put your camera away.
Ibhayi, Port Elizabeth
The biggest township in Port Elizabeth, with over 230,000 resident, has sub-divisions that include New Brighton and Soweto on Sea. It also became known for its 'red' characteristics, referring to the colour of many of its buildings, which featured a lot of red-painted iron, taken from Anglo-Boer prison camp buildings. There is a memorial park to commemorate six anti-apartheid activists, and plenty of shebeens and street food.
James Fernie, Executive Director, Uthando South Africa:
"The goal of
Uthando South Africa
is to create a family of people from all around the world with the aim of generating income and other forms of assistance for innovative grassroots projects in the townships of Cape Town as well as other parts of South Africa. The South African government is cutting back on social spending tremendously which has put huge pressure on the capability of projects to perform their work – therefore it has become critical to assist these projects in any way we can. For example, Neighbourhood Old Age Homes is the only organisation catering for the needs of the elderly in a township of a million people in Khayelitsha, and Learn to Earn gives unemployed people the opportunity to learn skills. It is about giving a hand up not a hand out - and it is imperative that they acquire funding."