Stick to the cities and it's easy to feel that the UK is overcrowded, but in fact there are plenty of wild, open landscapes to explore in a range of ways across these four countries. Discover the wildlife and foodie culture of Scotland by rail, walking, self drive holidays and small ship cruises. Or spot seals off the magnificent Pembrokeshire Coast on an adventure holiday in Wales. Long-distance walking is a wonderful way to appreciate the scenery of England and Northern Ireland, and by staying in locally owned accommodations throughout you'll always know where to find the best pub nearby.
Our top UK holidays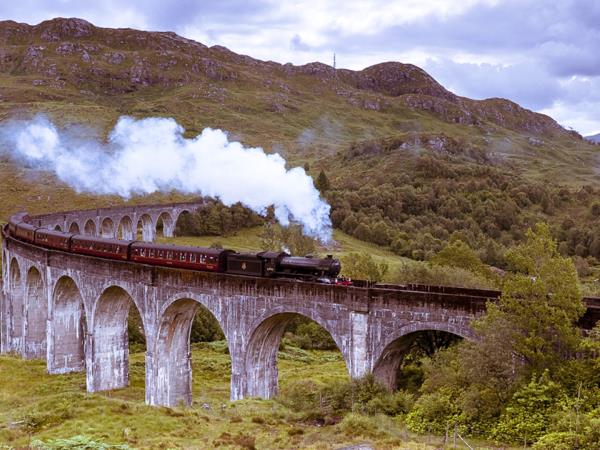 8 days
ex flights
Experience authentic Scotland independently and car-free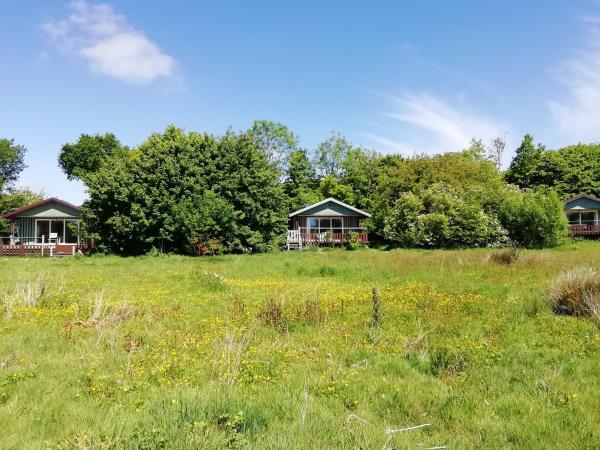 per accommodation per week
Quirky eco lodges, 1 with Hot Tub, on a Devon nature reserve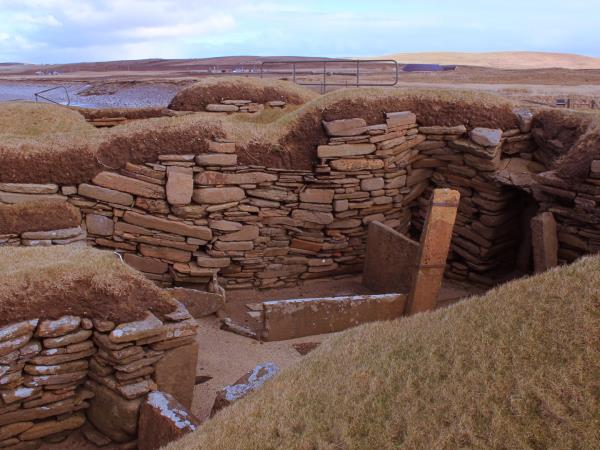 7 days
ex flights
Island hop the wild Scottish Northern Isles on this week's holiday to Orkney and Shetland
Walking holidays in the UK
Walking holidays in the UK take you through landscapes that have inspired poets, writers and painters for centuries, from the Scottish Highlands right down to sand-skimmed Devon. Expertly crafted self guided tours help you explore long-distance trails like the Causeway Coast and Pilgrims' Way independently, connecting you with histories, wildlife and some great characters along the way. Small group tours, meanwhile, join you up with like-minded hiking companions. Our
UK walking holidays guide
elaborates on the joys of getting out and about – and how easy it is to get from one place to another with pre-booked accommodations and luggage transferred ahead.
Rail holidays in the UK
Train travel is the most convenient, enjoyable and unarguably romantic way to get around the UK. On popular routes – including the Lake District and the Caledonian colossus, the West Highland Line – some of the UK's most wildly beautiful scenery unfolds before you like a film. Punctuate your journey with stop-offs to explore castles, walk around a loch, or sample a pint (or two). And if you've got time on your side, consider an epic two-week border-hopping tour. Find out more in our
UK railway holidays guide
.
UK family adventure holidays
Rather than dragging the kids between museums, art galleries and restaurants with suspiciously expensive tourist menus, family adventure holidays in the UK put smiles on faces and keep them there without resorting to ice-cream bribery. Professional instructors keep a watchful eye on kids running wild (within limits) in the
Lake District
: think rock climbing, orienteering, sailing and gorge walking. In
Wales
everyone will relish well-organised itineraries of mountain biking and stand-up paddleboarding on the north coast, or kayaking, coasteering and surfing in Pembrokeshire, where you'll retreat to an eco-friendly lodge for hearty meals in the evenings.
Small ship cruising in the UK
Although small ship cruising is possible all around the UK, Scotland is practically nirvana for small ship cruising holidays. The Caledonian Canal links Neptune's Staircase with Loch Ness (no introductions necessary) and the Moray Firth, and then the Inner and Outer Hebrides, which teem with wildlife. Expect fellow passengers to number between six and 12, and captains to set the schedule by what the weather's doing every morning. Weather-wise, you're pretty much guaranteed four seasons in a day. However, most cruises operate between the calmer months of April and October, with wildlife watching at its finest in summer. Find out more in our
Scotland small ship cruising holidays guide
.
Where to go on a UK holiday
About the only things the four countries that make up the UK have in common are a largely shared first language and reliably unreliable weather.
England
holidays focus on London or other busy market towns such as Stratford-upon-Avon. You'll have a far more relaxing time exploring the countryside. Over the border, a sleeper train ride from London takes outdoor activity enthusiasts to
Scotland
's wild beauty.
Wales
is Blue Flag beaches, ancient castles and a rugged coastline that demands that you put on a wetsuit. Over the Irish Sea, meanwhile, you'll find tumultuous recent history, staggering natural landscapes, and a real sense of community in
Northern Ireland
.
If you'd like to chat about UK or need help finding a holiday to suit you we're very happy to help.