Our USA holidays might start and finish in cities such as Los Angeles, New York and Las Vegas, but they quickly whisk you into the great outdoors. Everything feels bigger here: the wildlife, the landscapes... and the food, of course. In the national parks, our expert partners come into their own. You might go wildlife watching, spotting whales in Alaskaís Denali National Park or tracking wolves in Yellowstone. Or you could camp with the family or flex your freedom with a self drive holiday, staying in welcoming, locally owned hotels. Wherever you go, expect to be wowed.
Our top USA holidays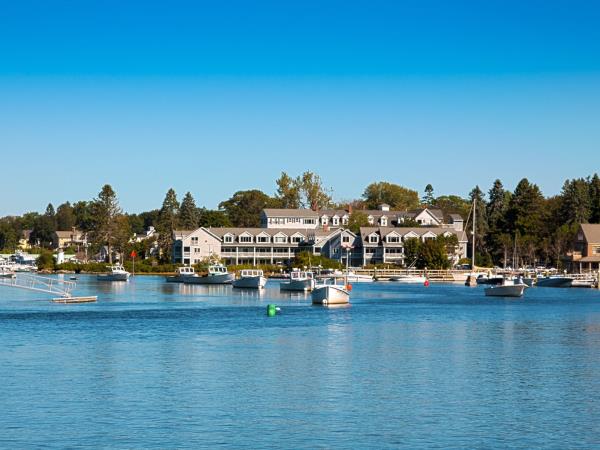 11 days
inc UK flights
Tailor-made itinerary to coastal Maine and Massachusetts.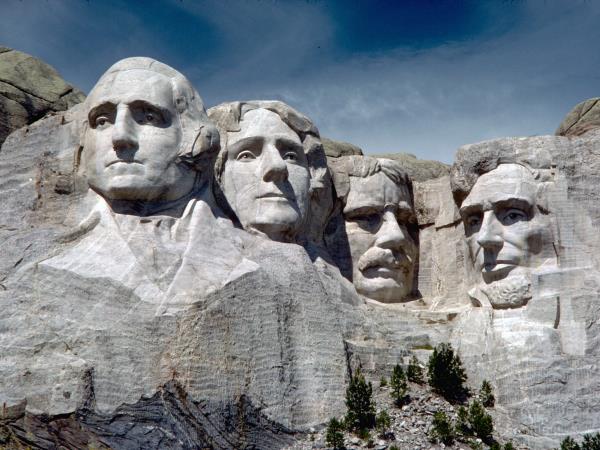 24 days
inc UK flights
Explore the United States fantastic National Parks.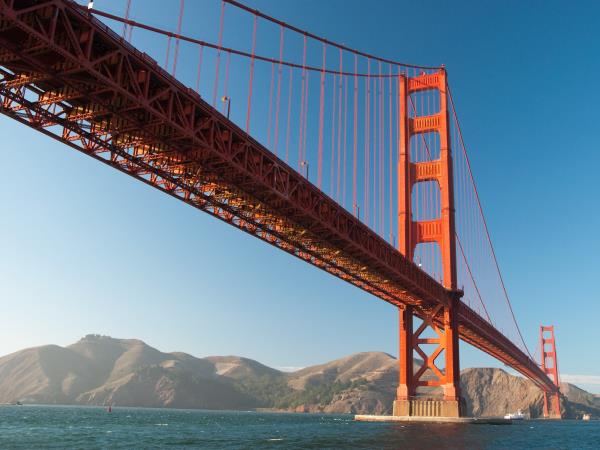 11 days
inc UK flights
Discover coastal California on this tailor made tour
The big outdoors in America
In the USA, the big outdoors is just that – big. You can hike trails that range from the Appalachian Way to lakeside loops around Grand Teton National Park. Native American guides can teach you about the indigenous roots and routes of canoeing – perhaps along the Grand Canyon's Colorado River. Then there are the coastlines: Pacific Coasts that wind from sun-bleached New Mexico to glacier-cracked Alaska, the Atlantic Coast from the Deep South to the autumn foliage of Maine, and also the volcanic beaches of Hawaii. Best of all, you share that big outdoors with eagles, bears, elks and whales. Browse our
USA adventure holidays
.
USA holidays, Alaska
Alaska
is wild. There's the wilderness, yes: tundra, glaciers and permafrost; mountainous national parks roamed by bears following the salmon run; fjords only accessible by small ships or canoes. But even the cities walk on the wild side. The remote state capital Juneau doesn't have road access – it's fly- or sail-in only – and Anchorage has the friendly, appealingly unruly feel of a real outpost. The national parks are the real appeal, though, including Denali (for stargazing and bear watching), volcano-studded Katmai, and Kenai Fjords, where intrepid hikers can traipse across the Harding Icefield.
National parks holidays in America
We all know Yosemite, Yellowstone, Grand Canyon… but what about the Great Sand Dunes or Mesa Verde? There are 62
national parks in the USA
, all designed to protect the wildlife and ecosystems they live in. A
walking holiday to the USA
is one of the best ways to explore them, following Native American trails and camping opposite creaking glacier fields or deep in redwoods forests. Try a small group tour that explores three neighbouring parks – say Zion, Bryce and the Grand Canyon – or focus in on vast, sizzling Yellowstone, the first national park in the world.
Wildlife holidays in America
Wildlife holidays in the USA focus on the wildest corners of the country: the Colorado forests where bears rummage for berries in autumn; the Alaskan islands where thousands of whales and orca feed; the Louisiana swamps where alligators lurk.
Yellowstone National Park
has the ace up its sleeve – wolves which, after being hunted to death in the 1920s, were reintroduced in the 1980s. It's one of the most successful examples of rewilding, keeping overgrown elk herds in check. Prehistoric-looking bison also roam in huge herds, while bald eagles swoop on exhausted salmon making the epic journey from ocean to spawning grounds.
Family holidays in America
Rafting down white water rivers or road-tripping down the panoramic Big Sur –
family holidays to the USA
are an adventure. Small group trips give you a readymade travelling group for toasting marshmallows under the stars in Monument Valley and rafting along the foot of the Grand Canyon. Self drive family holidays are tailor made, so the route will be plotted to your family's needs. The Pacific-view and desert roads of Western USA offer some of the most cinematic scenery for kids' attention spans; you can pair national parks like Joshua Tree with fun-loving cities like San Francisco or Monterey.
Small group holidays in the USA
Fancy meeting some great travelling companions?
Small group holidays to the USA
match you with an expert guide and a group of 6-18 fellow adventurers. Most things are arranged for you, including hotels or camping, travel, and some meals and activities. They also follow some iconic routes. You could get your kicks on Route 66 or pile into a converted school bus to follow the salmon run through Alaska. Small group trips to the Deep South are usually music and cultural tours exploring blues, delta and slave history, while the West Coast introduces you to the legendary landscapes of California, Arizona and Nevada.
If you'd like to chat about USA or need help finding a holiday to suit you we're very happy to help.